Billie Eilish is extremely active on social media, especially Instagram. She entertains her fans by frequently posting about her work and the people around her. However, recently, she has taken the internet and netizens down by being part of breaking news. And not just one but two. First of all, about a month ago, she came into the limelight by dating singer Jesse Rutherford, who is 11 years older than her.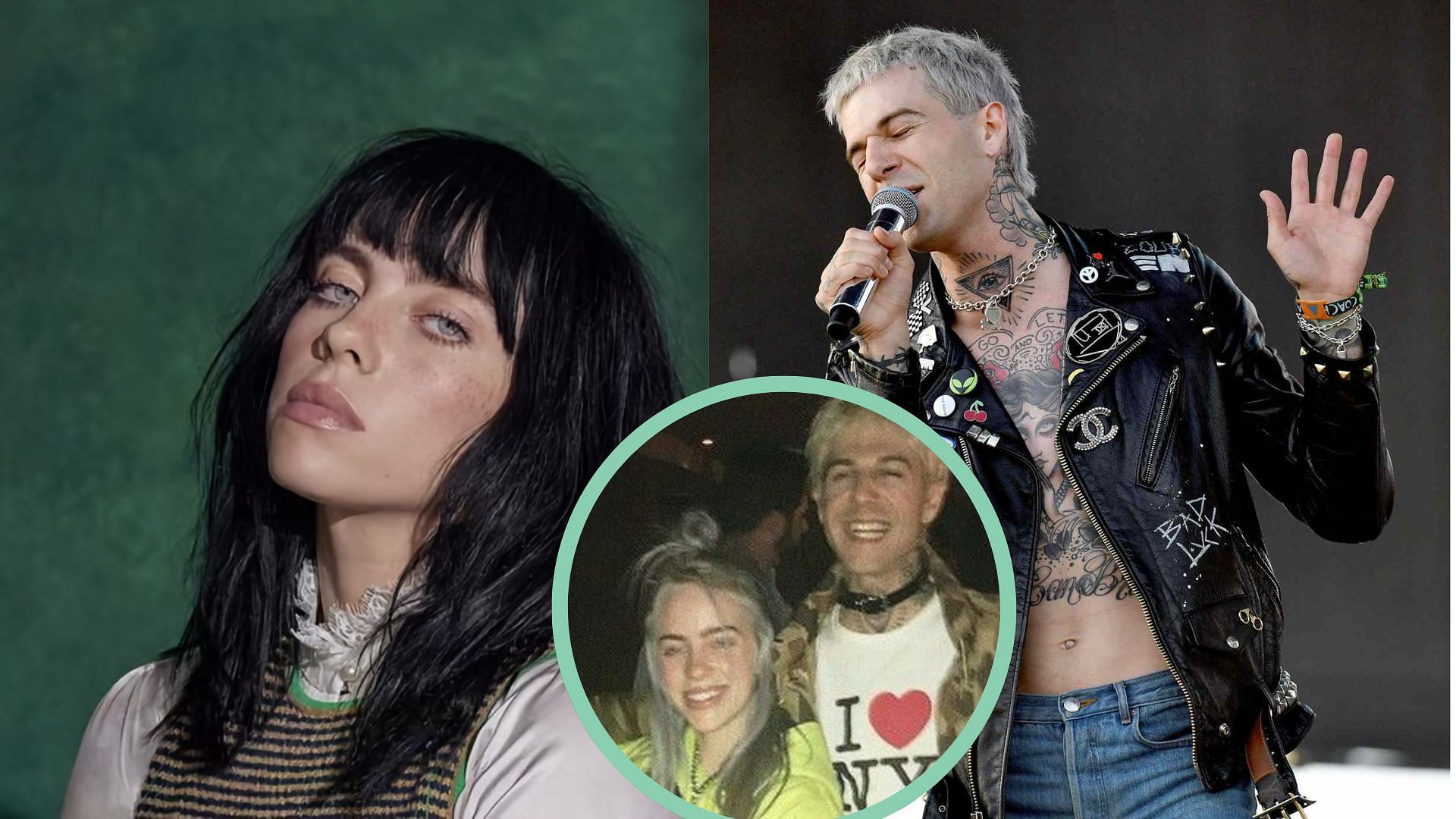 Eilish's fans do not think that their being together is a good idea, as he knows her from when she was a teenager. She was constantly being trolled for this. However, all these were mere speculations until she officially announced her relationship with Jesse by posting their picture on Halloween. And that concludes the second piece of breaking news.
Why might Billie Eilish be smiling?
The 20-year-old singer was trolled a lot when the speculations of her dating Jesse Rutherford were out. Her fans were extremely concerned about her dating a man so much older. Similarly, they were showing anger towards Rutherford for dating their idol. Twitter and Instagram were filled with hate comments about him and concerning warnings for Billie to drop the idea of dating him. Eilish was seen working out while sporting a short-sleeved black t-shirt and black cycling shorts.
However, Billie did not reply to any of the comments because she had better plans in her mind. The singer-songwriter gave her fans a sarcastic answer by posting a picture. In the picture, where she was dressed as a baby, and Jesse was dressed as an old man.
ALSO READ: Following Fan Backlash for Age-Gap, Billie Eilish and Boyfriend, Jesse Rutherford Allegedly Trolled Fans With Their Halloween Costumes
The 20-year-old pop singer was seen conversing with a friend in Los Angeles on Wednesday after exiting a gym. Most importantly, she was all smiles days after teasing people over her age-gap Halloween costume. According to Daily Mail, probably the possible reason behind Billie's laughter might be her joke that she made to her fans.
However, her fans did not like this response of hers very much. But, by posting a picture like that she has made one thing clear: she is perfectly fine with dating Jesse.