Ever since we first saw Netflix's The Witcher in 2019, it has really invested us in everything that happens in this universe. The show primarily focuses on the story of three characters. While Geralt aka The Witcher is, of course, always at the center, today we talk about two powerful women of The Witcher: Ciri and Yennefer.
We will look at the relationship these two women share. Given that both of them can use magic, we will also try to find if magic connects them. The second season of the Netflix Original really upped the game, as it was the first time these Ciri and Yen met each other. The evolution of their bond is a pretty interesting thing to ponder upon as well. So with no further ado, let us get on to our horses and ride the roads of The Continent, as we listen to the story of Ciri and Yennefer.
Are Ciri and Yennefer related in The Witcher?
Well, first we have to establish the fact that Ciri and Yennefer are not related to each other. The Law of Surprise has connected Ciri and Geralt to each other, but no such connection exists between Yen and Ciri. However, Geralt is connected to Yennefer, as Geralt wished for Yennefer's life as the third wish from the djin. Hence, they both are destined for each other.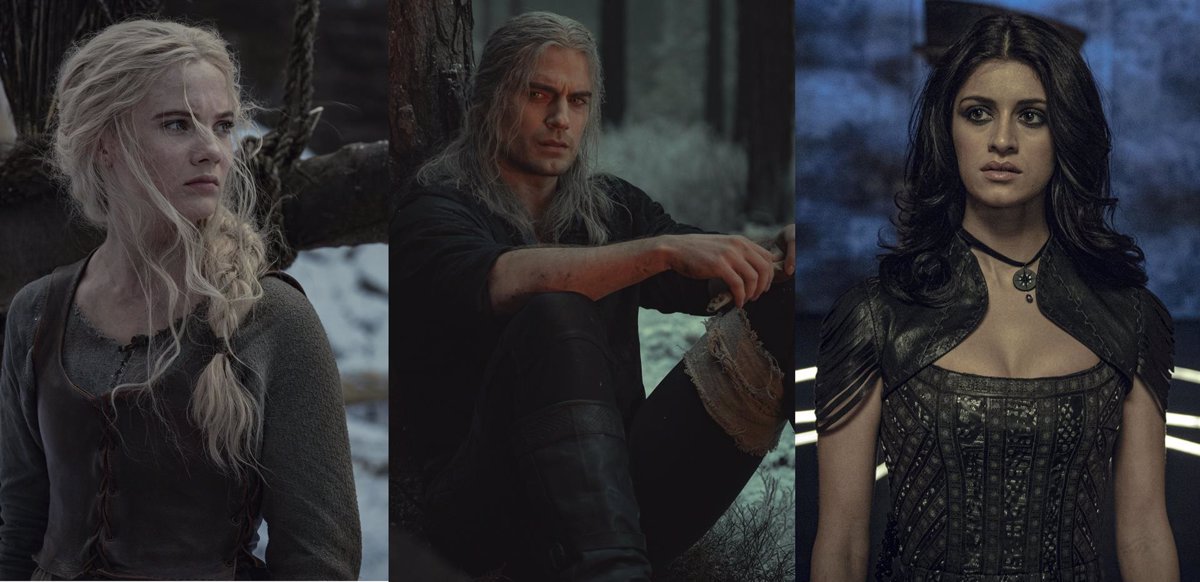 This connection can be further extended, though. Because Geralt is one character who is connected to both Yennefer and Ciri in The Witcher; we can say that it established some sort of connection between the two women. So if it is Geralt who connects Ciri and Yennefer, we will soon see Yen and Ciri develop a mother-daughter bond in the coming seasons of the Netflix show. The magical duo of Yen and Ciri is enough to send chills to anyone's spine.
ALSO READ: Retrace The Journey Of Yennefer In 'The Witcher' With Anya Chalotra
The evolution of Yennefer and Ciri's relationship in season 2
Before season 2, Yennefer was not even aware of who Ciri was. It was the Deathless Mother who told her about the Lion Cub of Cintra. However, Ciri was aware of Yennefer's existence, as she heard about her in her dreams a lot. In fact, the very first words she speaks upon meeting Geralt are, "Who is Yennefer?"
Ciri got her answer in The Witcher season 2 when she finally met Geralt's "dear friend" Yennefer. It appeared as if Yen and Ciri have known each other for a long time. The duo was very comfortable. Yen even taught Ciri how to control her magic and put it to use, which so far was not possible for her. But turns out, Yen actually desired to sacrifice Ciri to Voleth Meir in return for her lost magic.
ALSO READ: Why Does the Wild Hunt Want Ciri in The Witcher?
Luckily, the father Geralt soon gets a hold of the situation and steps up to protect his child surprise. But it was a bit too late, as the Deathless Mother took over Ciri's body and it is Yennefer who reconsiders and saves Ciri by sacrificing herself. This sacrifice of hers becomes fruitful as Yen finally regains her Chaos. As seen in the books, we all are hoping to see Yennefer and Ciri have a mother and daughter relationship in The Witcher Season 3. Only time will tell what actually happens in the story.
However, the new family of Geralt, Ciri, and Yennefer will definitely need all the help that they get as they prepare to face a plethora of threats, including the Wraiths of Mörhogg.
.