A brown girl, a teen in high school, is extremely nerdy and loves boys. Who comes to your mind when you read this? If you thought of Devi Vishwakumar from Never Have I Ever, it's the right answer. Now, let's just add one more thing to Devi's description of Devi. Let's say she has superpowers. Now, who did you think of? That's right, Ms Marvel it is. Devi's character is played by Canadian actress Maitreyi Ramakrishnan, and Miss Marvel is played by Iman Vellani, who is also Canadian. These brown girls from Canada are rocking Hollywood with their fantastic work. Apart from that, these two get along pretty well and are great friends in real life.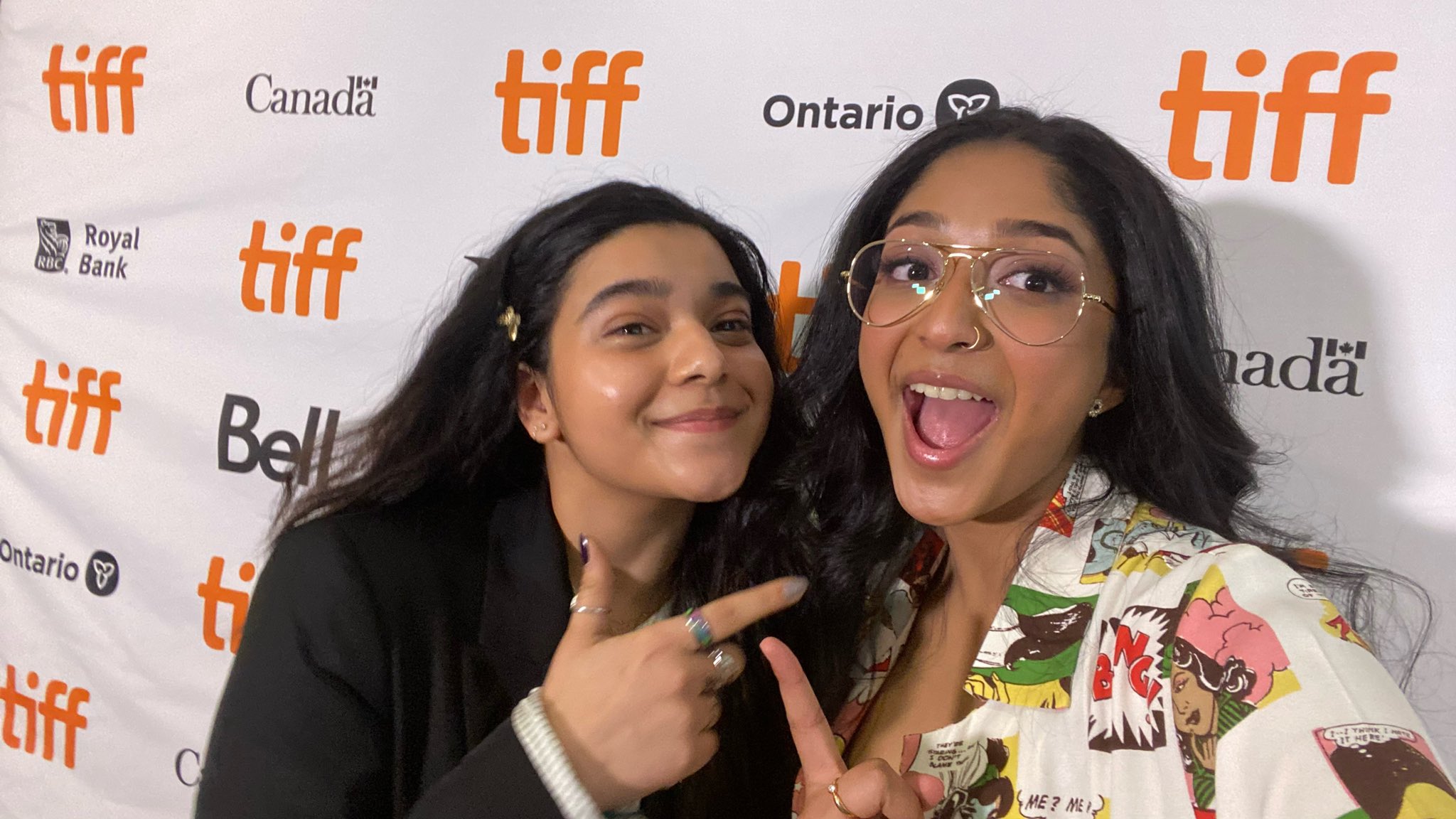 But do you think there might be something common between the characters they're playing just like the similarities between these girls in real life?
ALSO READ: When Shawarma Led The Way To A Beautiful Friendship For 'Ms. Marvel' Star Iman Vellani And 'Never Have I Ever's Maitreiyi Ramakrishnan
Devi's life in short
Devi Vishwakumar has been a badass since the first season of the show. Since she was a huge nerd, she was constantly struggling to remove the tag of "UN" (unfuckable nerd). The first season of the show tells us about Devi's struggles to get a boyfriend and become cool. And in the second season, when she finally gets a proposal to date from TWO BOYS, she messes it up by two-timing it.
Along with that, she's struggling with the mental health issues she had after her dad suddenly passed away. Anyway, that's not the point. The point is, is Devi Ms. Marvel without power?
ALSO READ: "I need to stop texting…": Maitreyi Ramakrishnan Shares Hilarious Shower Thoughts Ahead of Never Have I Ever Season 2 Date Announcement
'Never Have We [I] Ever' thought about the similarities between Devi and Kamala
Just imagine Miss Marvel without any superpowers. What do you see? A 16-year-old brown girl of Pakistani origin living in Jersey City. Similarly, Devi is a 15-year-old teen of Indian origin living in LA. Both of them have overprotective mothers who keep pushing them to do better. Devi's not allowed to attend teen parties, and neither is Kamala. But these girls do it by hook or by crook.
Both are facing issues in their respective love lives. However, there's one difference. Never Have I Ever is focused completely on drama in Devi's life as a teen, whereas Miss Marvel focuses more on Kalmala's superpowers. Hence, her love life isn't in the limelight. Although both of them are stuck in love triangles, so you can count on it.
However, in Devi's own words, "Winning over old-ass teacher types is my superpower." 
ALSO READ: 'The Office' Star Mindy Kaling Talks How 'Never Have I Ever' Deals With Representation of Being Indian Uniquely
While we ponder over these similarities, the trailer for Season 3 of Never Have I Ever was released recently.
The trailer sure looks rocking, and we're sure the show will be too. But until it releases, watch the first two seasons of Never Have I Ever.
ALSO READ: From the Creators of '13 Reasons Why', Here Comes Another Mysterious Story About a Women's Death, 'Echoes' on Netflix