Kid Cudi's musical animated series, Entergalactic, is only a week away. The series comes from Cudi and Black-ish creator Kenya Barris. Three years into making, the series is finally releasing on 30th September. The series is about a young artist, Jaberi, balancing love and success in the dream city of New York.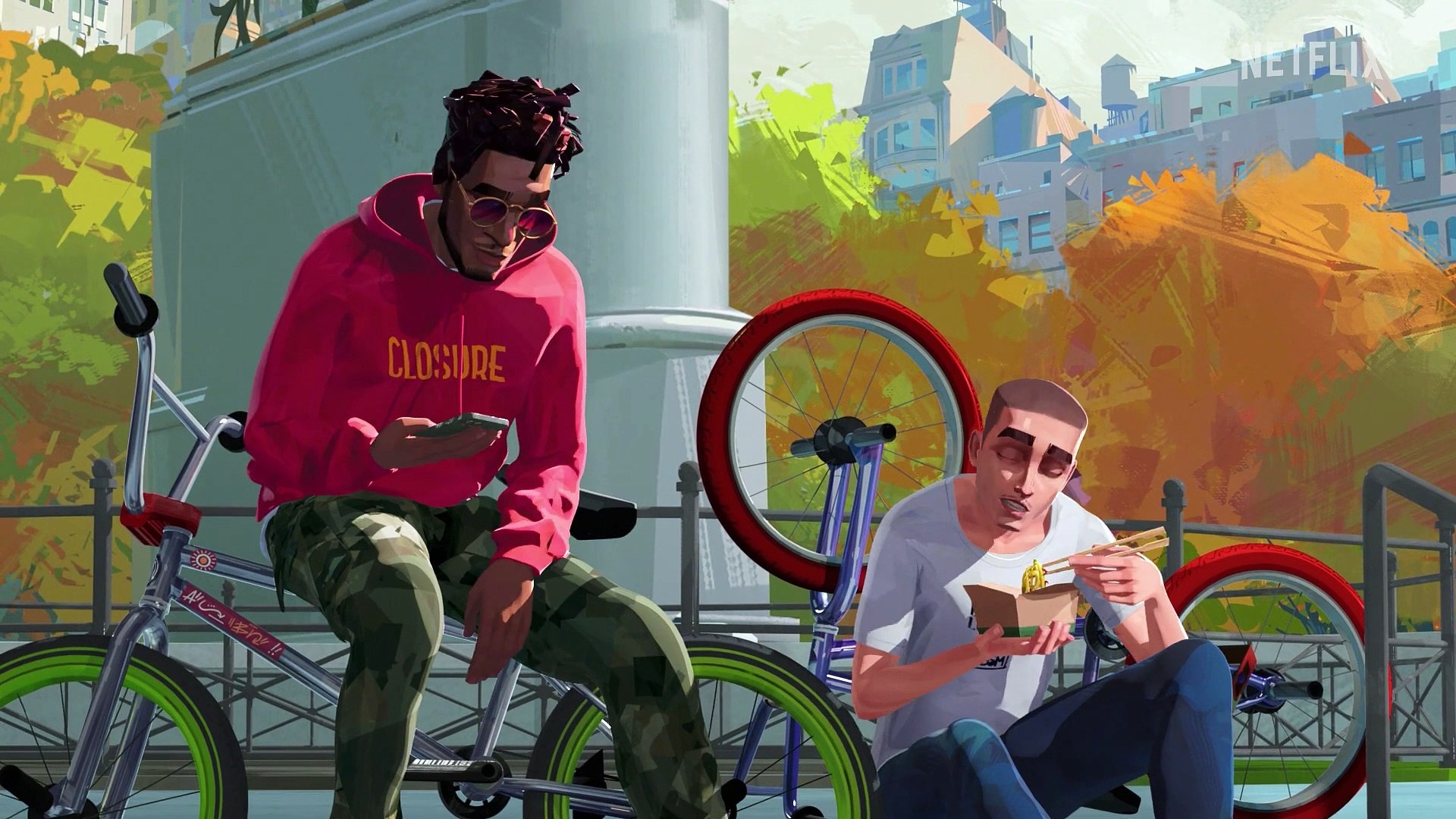 Career possibilities and romance open up for him when he moves into a new apartment in the city and meets Meadow. Before the show's premiere, the team gave us a sneak peek into the making of the animated series.
ALSO READ: "I'm not one of your kids" – When Kid Cudi Opened Up About His Feud With Kanye West In a Comeback Interview
Entergalactic is all about millennial black love, music, and explosive fashion
Kid Cudi, otherwise known as Scott Mescudi, took pains to ensure that the characters and the animation were fresh. As a perfectionist and a visionary, Scott took care of every last detail, from character designs to music to clothes. His character Jaberi isn't wearing the same outfit every day! Barris further noted that Virgil was kind of an homage to Cudi's brother, and he served as inspiration for the artist.
Entergalactic premieres in one week!@KiDCuDi @funnyblackdude & the cast offer you a deeper look at the dazzling animation, killer music, and slick fashion that makes this love story incredibly special. pic.twitter.com/8EZwBi5phQ

— Netflix (@netflix) September 23, 2022
The music forms a special part of the series. It ties very beautifully and organically with the visual narratives. Apparently, Scott was feeling a disconnect with the visuals and music lately and wanted a new way to release his music. He came up with the idea to release his next, Entergalactic, with a one-episode animated series. However, Barris insisted that they flesh it out into a series. Cudi further wanted to bring black millennial love to the screens.
ALSO READ: Netflix's 'Entergalactic' First Look With 'Into the Spiderverse' Vibes Is Causing Quite A Stir Among Fans
"I just felt like there's a void when it comes to black love stories in the industry. Scott Mescudi, Jabari," explained Mescudi. Hence why the tracks in the series perfectly embody the tone. Enter Galactic from Man on Moon are all love songs.
The series also features an A-list cast who are Kudi's friends in real life. Timothee Chalamet, Ty Dolla Sign, and Jaden Smith to name a few!
Are you going to tune in and stream the special on 30th September?