Ye, commonly known as Kanye West, is one of the best-selling rappers of all time who left his unique impression on the hip-hop community. He instantly gained commercial success and fame with his debut album, The College Dropout. The American singer has received several Grammys and accolades for his experimental music. However, he has also been famous for giving bold statements that lead to controversies and rows. People constantly see him in public disputes and rows with other artists and one such includes his beef with Kid Cudi, who opened up about his former friend and mentor in his comeback interview.
Kid Cudi not ready to make amends with Kanye West
The 38-year-old star Kid Cudi opened up about his experiences in his recent interview with Esquire. He addressed Kanye West and the beef he shares with the Famous singer. Cudi shares how whatever happened in West's life is not his problem and that he is not ready to extend an olive branch to the rapper.
"I'm not one of your kids. I'm not Kim. It don't matter if I'm friends with Pete [Davidson] or not friends with Pete. None of this shit had anything to do with me," stated Cudi.
He added that Kanye should handle his divorce from Kim Kardashian like an adult and accept his past. Mojo So Dope shares how he has also lost women in his life and owned up to all these life experiences, good or bad, and the Donda Sports owner must work towards doing the same.
ALSO READ: How Kanye West's $57 Million Worth Real Estate Is Not Even Close To Hip Hop Star Drake's Dream Abode
How did the beef start?
The beginning of this dispute was Kanye West's split with socialite Kim Kardashian and the latter's involvement with former SNL star Pete Davidson. Soon after, the rapper started targeting all associates of Davidson through his social media posts. Kid Cudi, who was also friends with the comedian, was soon called out by West for "betraying him." The Gold Digger singer did so by posting a photo from Cudi's 35th birthday party, attended by Timothée Chalamet, Kim Kardashian, Kanye West, and Pete Davidson, and crossing out Davidson's face.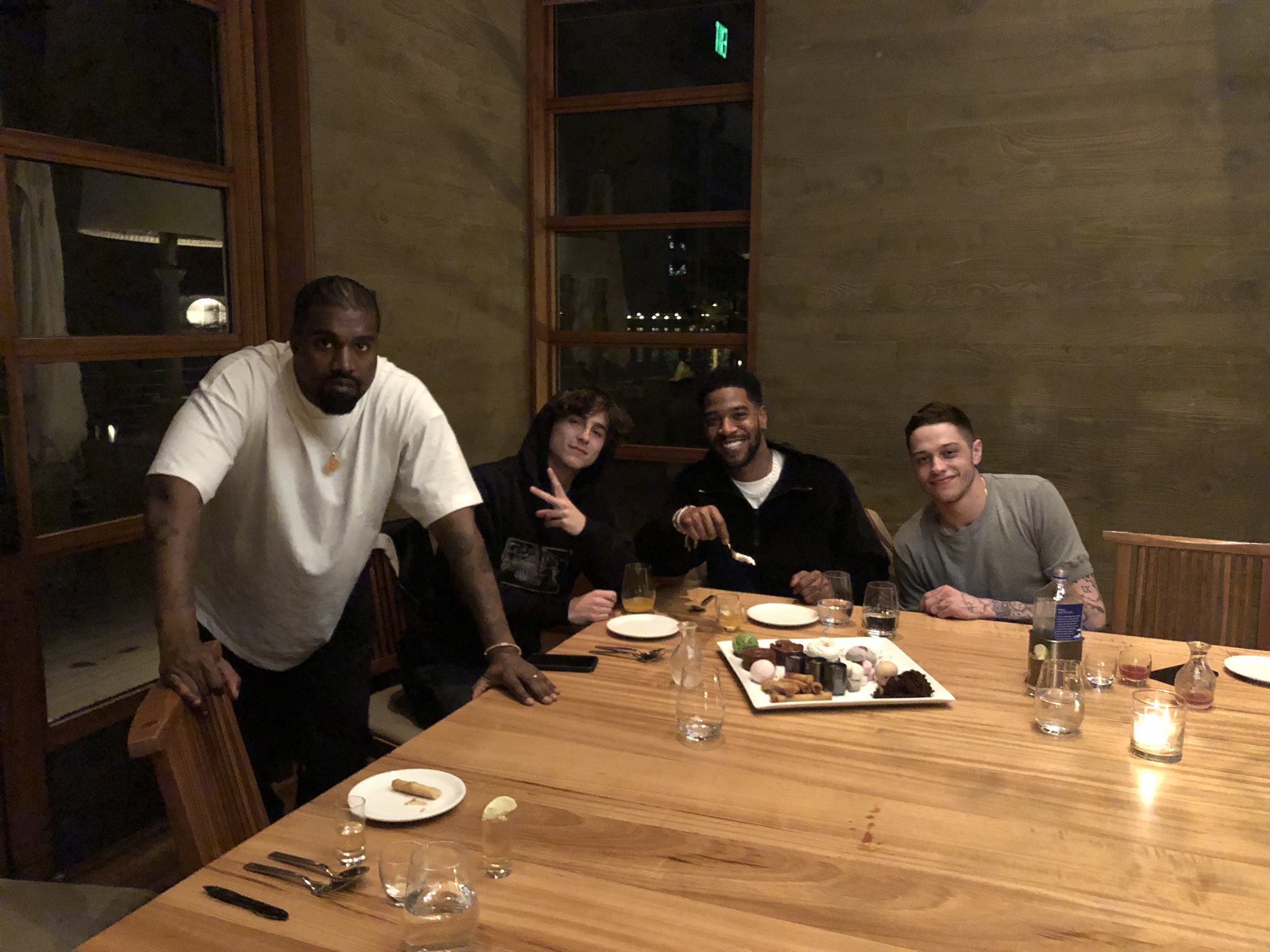 West also put up another post in which the rapper confirmed that Cudi will not appear on Donda 2, Ye's 2022 studio album. This post enraged Cudi who was not getting the credit for his talent and hard work. Therefore, he replied in the comment section of the post and their long-running collaboration and friendship came to an end.
"Everyone knows I've been the best thing about ur albums since I met u. Ima pray for u brother," read the comment.
ALSO READ: From Being in Business With Adidas and Nike, to Now at Helm of His Company, How $6.6 Billion Worth Kanye West Is Calling Shots at Yeezy
What do you think about this heated feud between two famous faces of the hip-hop world? Feel free to share your thoughts with us in the comment section.