Red Notice has won the hearts of millions of people as it tries to catch the most wanted art thief in the world. This heist is called nothing but Netflix's 2022 release, Red Notice. The American action comedy film starring Dwayne Johnson, Gal Gadot, and Ryan Reynolds is the streamer's most-watched movie ever. On November 12, 2021, the movie became available to stream on Netflix. Within eleven days of its release, the movie broke the record set by Bird Box, which came out in 2018.
The movie is hilarious, and Ryan Reynolds annoyed Dwayne a lot in the film. Let's tell you how!
ALSO READ: Red Notice Bloopers: Who Got Gal Gadot Cracking Up?
A quick recap of the film
The movie starts with Nolan Booth (Ryan Reynolds), the "second best art thief in the world." He is on a mission to find the "three lost eggs of Cleopatra" and put them back together until FBI profiler John Hartley (Dwayne Johnson), who has a mission to catch Nolan at any cost, steps in. There is a third player here, the bishop (Gal Gadot), or "the best art thief in the world."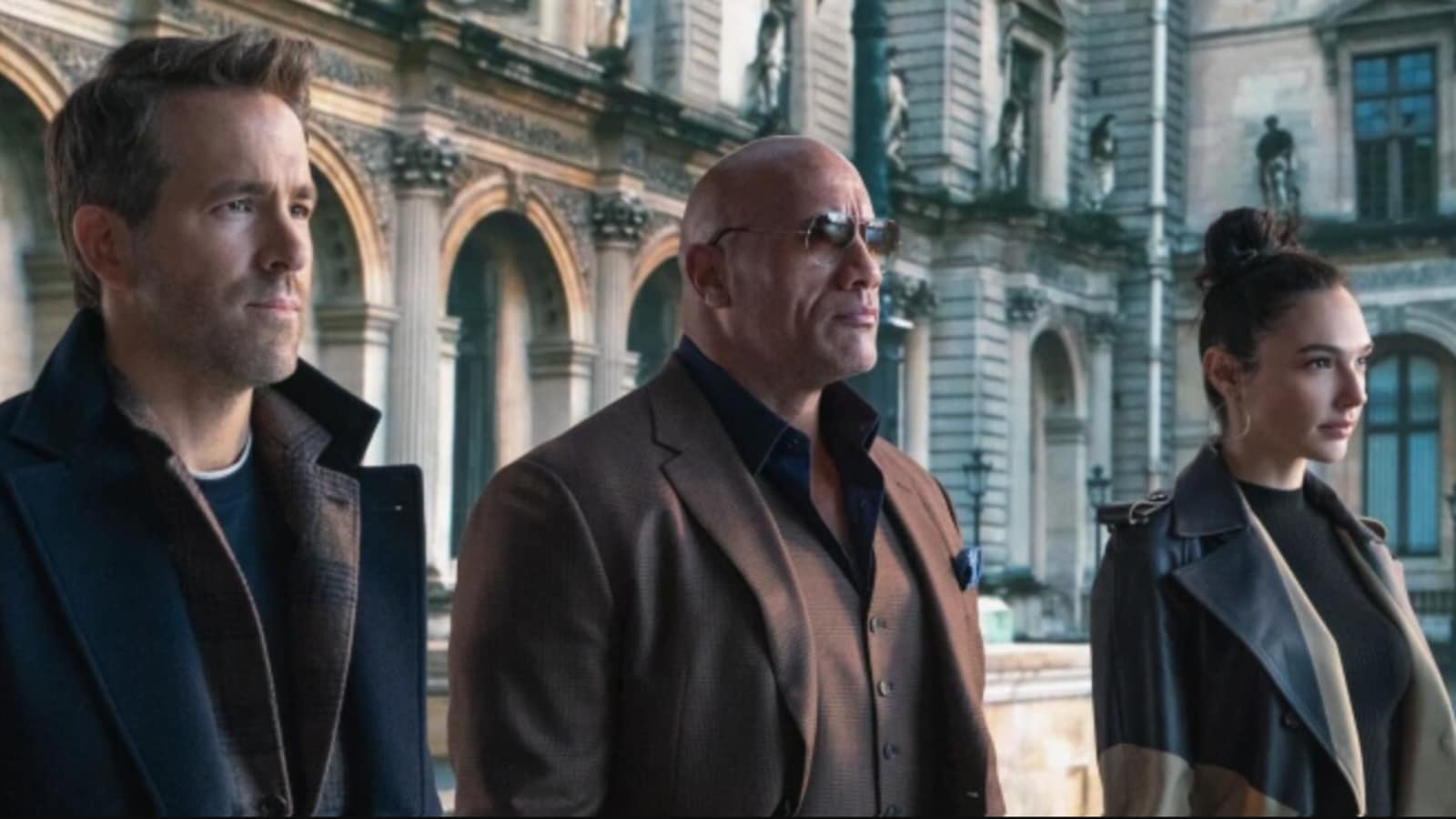 She has often beaten Nolan in their search for artistic brilliance. By giving Agent Hartley information about Nolan, the bishop gets him arrested and, at the same time, puts Agent Hartley in a bad light. Now, the movie is more like a cop-buddy movie. Nolan and Hartley, who couldn't be more different, join hands to deal with the wrongs done to them by The Bishop.
Ryan Reynolds annoys the living hell out of The Rock
The major comedy gag in Red Notice is Reynolds annoying Dwayne with his remarks. Ryan is someone who usually plays someone with a strong action-packed role and a great sense of humor. As a result, he has both in the red zone. He behaves like an irresponsible adult, which annoys Dwayne very much.
Check out this video of Ryan irritating Dwayne in the film.
The bromance between Reynolds and Johnson is a delight to watch and makes the movie so appealing. Catch this charming duo by watching the film anytime you want a good laugh, only on Netflix!
ALSO READ: Red Notice Continues To Be In Netflix Top 10 For 9 Weeks Straight – Check More Stats On The Film