What led Meghan Markle to divorce Trevor Engelson? The actress dated the film producer for about six years before marrying him, but the marriage only lasted for two years before the couple called it quits. She then dated for a while, and ultimately met Harry during a trip to London, which changed her life forever.
Markle is happily married to Prince Harry, who she married in a Royal ceremony in 2018, while the film producer got hitched to Tracey Kurland in 2019. Both eventually had their happy ending, but what led to their divorce? And what role did Suits play in it?
The reasons behind Meghan Markle and her former husband's divorce
Meghan Markle may have given up her career to marry Prince Harry, but that was not the case in her second marriage. According to a source, the official for their divorce was the reason "irreconcilable differences." People in the entertainment industry tend to have busy lives. Between work schedules and shooting location, the chances of divorce increase. So while Markle was busy playing paralegal Rachel Zane on Suits, Engelson was elsewhere.
In 2013, the actress had to be in Toronto for shooting her show while her husband stayed occupied in Los Angeles. Their marriage lasted from 2011 to 2013.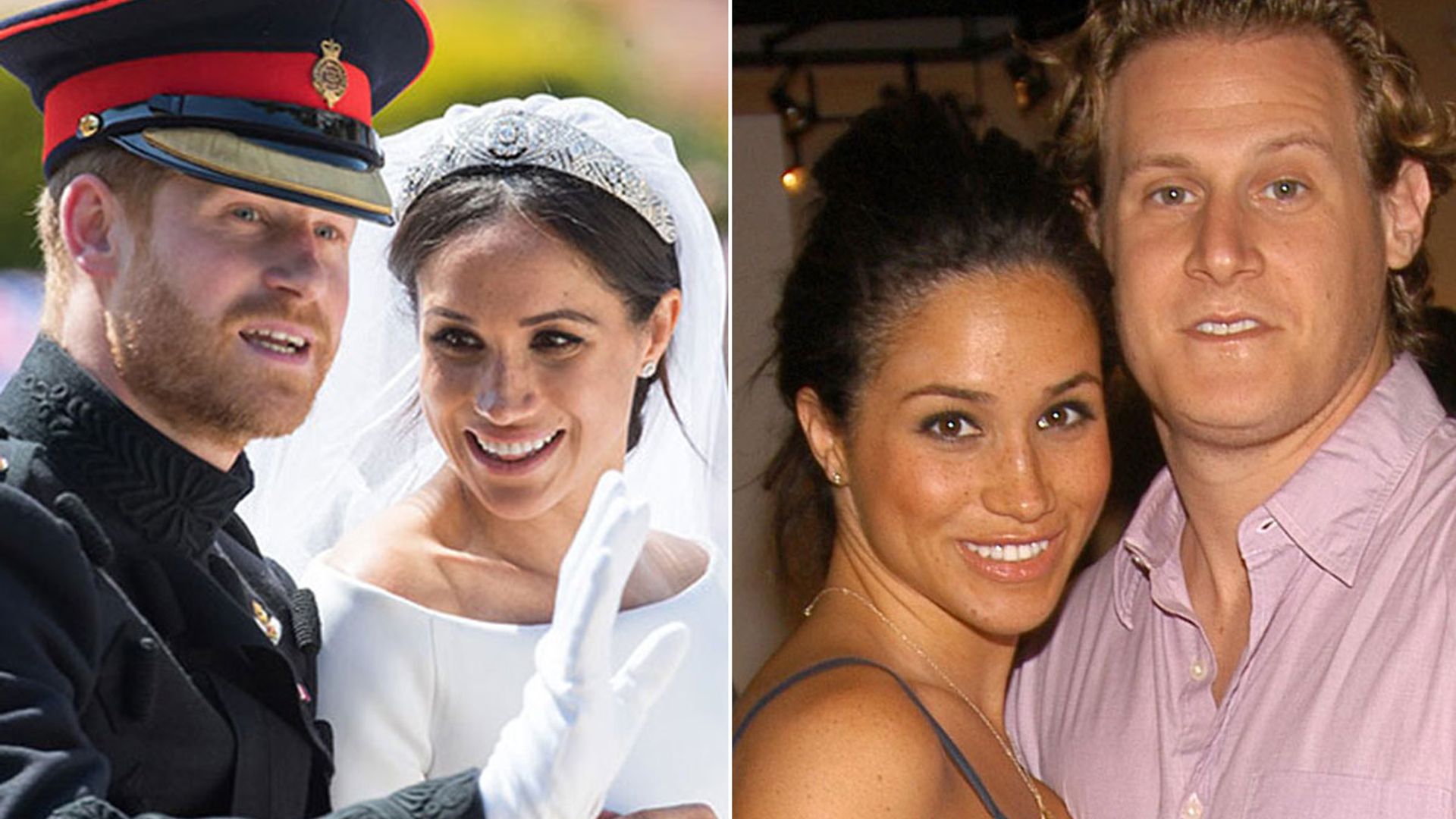 Despite the divorce, the two have remained respectful in public. During her wedding with the producer, the then 30-year-old wore a wedding dress that looked very similar to the Success of Cambridge's reception dress. Perhaps a coincidence, or not.
The Daters Handbook actress was also in a live-in relationship with a renowned chef named Corey Vitiello when she first went on a date with Prince Harry. Thereon, she married Prince Harry and moved to the UK for her royal duties. This means she had to quit her acting career.
ALSO READ: Despite All the Criticism, Kate Middleton Understood Why Meghan Markle Was "compelled to show up in person" in Uvalde
At present, after Megxit, she is back in Hollywood as a producer, bringing along her children and the Duke of Sussex with her. She has started her own podcast, Archetypes, marking the return to her career. Have you listened to the Spotify podcast yet? Let us know in the comments.