When Rege-jean Page swept Daphne and the viewers off their feet in Bridgerton, none of us had any inkling that this sexy, suave man would have been an outcast story in high school. And yet, it's true. The Gray Man star revealed his struggling teenage years at the San Diego Comic-Con much to the surprise of the fans. Additionally, he pointed out that he was just like Eddie Munson! Way to score points with the Stranger Things fans' too, Page! 
Rege-jean Page shares more similarities with Eddie Munson than Munson does with Joseph Quinn 
The actor was a part of the Dungeons & Dragons: Honor Among Thieves panel at the San Diego comic con. There he revealed his tortured high school years when felt like a complete outcast. To help fans get a clearer picture of his past, he said, "I basically grew up as Eddie Munson."
"I basically grew up as Eddie Munson," says Regé-Jean Page at #SDCC2022 during the #DnDMovie panel. https://t.co/DAmq36T0Q2 pic.twitter.com/S91FwMja2v

— Variety (@Variety) July 21, 2022
""I was picked on at school for being weird and foreign then I went home and made angry guitar music, played Chrono Trigger and Diablo, you know what I mean?" he continued.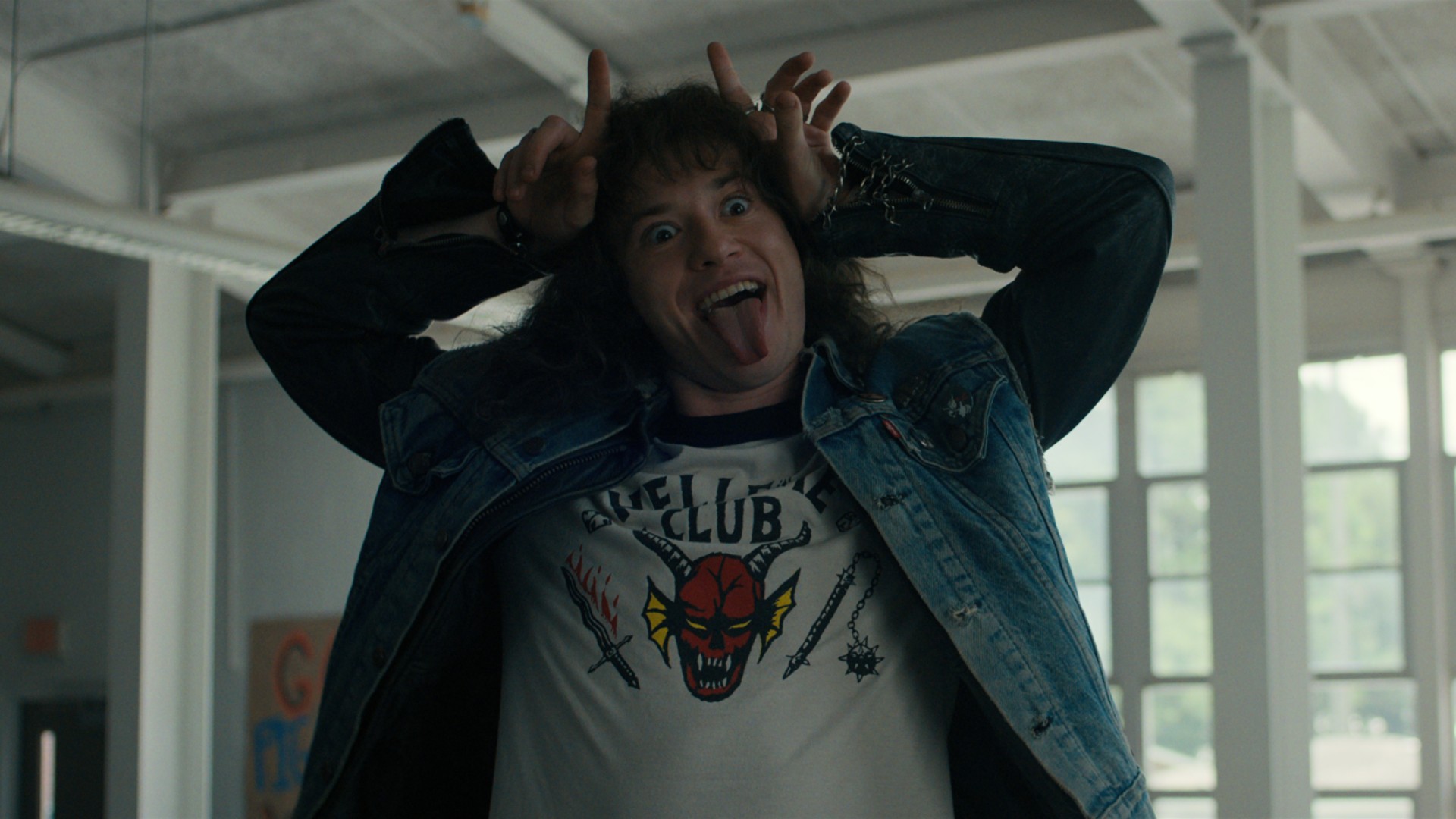 In Stranger Things, everyone shunned Eddie at school and always misunderstood him. He was weird, had lots of tattoos, was a metalhead, and played D&D. Unable to fit in, Eddie would channel his frustration in his song and find an escape from his mean reality in escapist fantasy games. It turns out that Page was no different. 
ALSO READ: Will Regé-Jean Page Starrer Dungeons and Dragons Movie Be Available on Netflix?
"I know a little something about escapist fantasy that gives you no limits, that gives you this big open world of possibility that may not necessarily always be open in your real life. I've' always found roleplaying games super inspiring in that way," he added. 
What's next for the star?
After bidding adieu to Bridgerton, Rege-jean Page has starred in some high-profile projects. Just recently, he starred in the Russos' The Gray Man alongside Chris Evans and Ryan Gosling. Next, he will appear beside Chris Pine and Hugh Grant in Dungeons & Dragons: Honor Among Thieves. The movie will release in March 2023.
What do you guys think about Rege's story at the SDCC? Did you ever imagine that Simon Basset himself would've been an outcast? Feel free to share your thoughts and opinions with us in the comments.
ALSO READ: "They're' free to do as they like" Regé-Jean Page Green-Lights Simon Basset Recast, but Will' Bridgerton"' Makers Do It?