The final season of Ozark proved a lot of theories wrong. Ruth was killed, Javi and Navarro died, and the Byrdes survived after changing allegiance. However, no one placed bets on Jonah to take up the shotgun and point it at Mel Sattam. The nosey private detective had broken into the Byrdes to steal Ben's ashes. He claimed he had enough evidence to prove Ben's murder. As Jonah pulled the trigger, the scene went black.
Skylar Gaertner on Jonah's progression
Jonah has always been a resilient and intelligent kid since season 1. He adapted to Ozarks, and his family's money laundering business quickly. He even started his own business and learned to use guns and drones due to the tight situation they often find themselves in. But he snapped in season 3 when Wendy killed his favorite uncle, Ben. He realized the horrifying reality of his environment.
"I would say that his evolution went from an adaptable, curious kid, to an independent, calloused teen with exceptional knowledge of the criminal world and good business instincts," says Skylar Gaertner, the actor playing Jonah in Ozark. Gaertner goes on to say that Jonah has a good heart, but he has been gradually conditioned to make compromises for the sake of his family. The actor feels, this conditioning will likely not benefit his character in future.
"Obviously a lot has changed for Jonah over the course of the show, but, fascinatingly, I think he remained very true to his core qualities," he added.
ALSO READ: "Emotions Are Contagious": Julia Garner Reveals How Wyatt Langmore's Death in Ozark Finale Affected Her Personally
Did Jonah kill Mel Sattam at the end of Ozark?
Since the ending was left open, fans are left wondering whether he finally stepped into the world of crime or not. The actor shared his views on Jonah's final moments.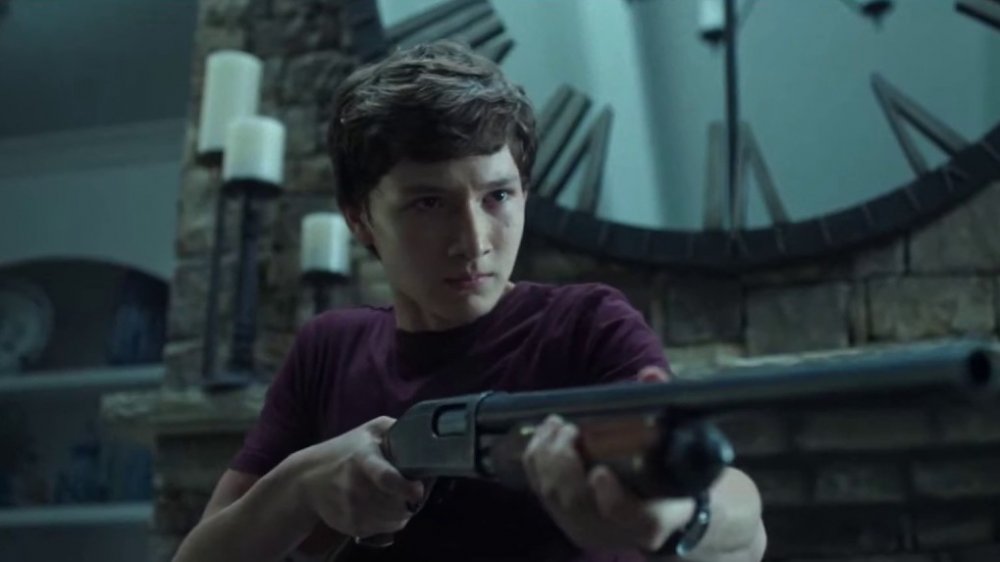 "At the very least, I believe it is Jonah's intent to shoot Mel when he walks out with the shotgun. Still … I wouldn't underestimate the underlying turbulence of Jonah's headspace." Moreover, the 18-year-old actor cannot guarantee that death and hardship in Jonah's life, the cause of which are his parents Marty and Wendy, is over.
He could have also shot the cookie jar to destroy evidence, and the Byrdes' powerful contacts can back them up.
If an Ozark spin-off does materialize, we may explore Jonah's story more. What do you think?