High Heat, the telenovela is picked up for streaming on Netflix. The show is brought to us by the maker of Who Killed Sara? Jose Ignacio. The suspense thriller that spanned over three seasons was a Netlflix original and received good reviews throughout. So naturally, people had some high expectations from his new show. But did High Heat manage to keep the expectations high? That is the question.
The Mexican series, originally name Donde Hubo Fuego, premiered worldwide on Netflix on 17th August 2022. It revolves around a stripper-turned-firefighter who wants to avenge his brother's death. The telenovela has only had one season so far and received some interesting reviews, to say the least. Let's find out viewers' reactions
What do the critics say about High Heat on Netflix?
High Heat was released in Spanish worldwide, and IMDb gave it 5.8/10 stars.
The Guardian gave it a 2/5  and reviewed it as, "Mostly, High Heat is just a bit sloppy. The show's central romance arrives from nowhere and continues without giving Olivia much of a stake or say in it. That love story, like everything else in High Heat, is lukewarm."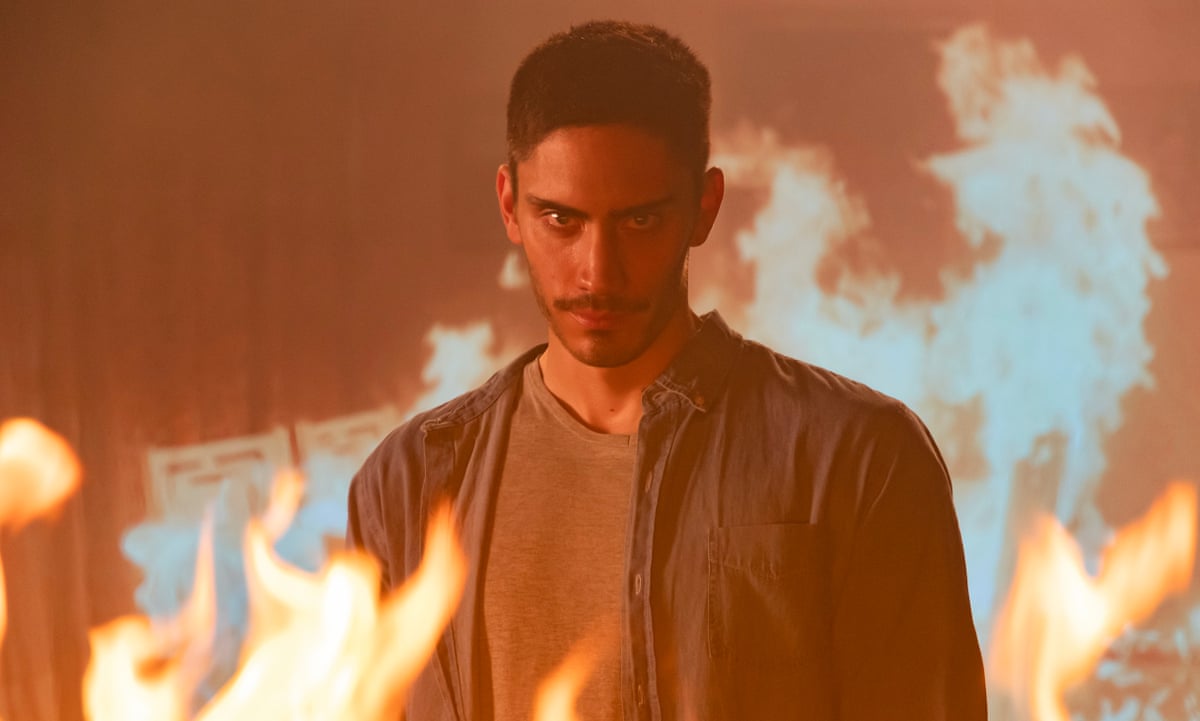 Meanwhile, Decider summed up the review with, "While High Heat isn't the kind of telenovela that we may be used to seeing here, with romantic comedy and lots of twists joined with moments of high drama, it's still pure soapy cheese, and that's just fine."
Fan reaction to the steamy series
Right from the show's trailer to its full release on Netflix, Twitteratis worldwide have been having a ball talking about it. The shows definitely proved to be a "drool-worthy" binge for some
High heat on Netflix 10/10 I watched 39 episodes in 3 days 🤣🤣

— Mrs.Rosendary 💍 (@_deazhane) September 3, 2022
And meme content for some others
If you're not watching #highheat on Netflix I recommend you should. The plot is so interesting…

The plot: pic.twitter.com/6PMNLei0ml

— Alexandro (@KidAndTheCity) September 3, 2022
But there are also those who genuinely liked the show and can't wait for another season
I need a new Netflix series aaargh😭seriously heartbroken after finishing my beloved series! #HighHeat 🔥

— Lynde Mushavhanamadi (@lynde_l) September 3, 2022
The casting of the younger versions of the actors in this is really great. They genuinely look like they're going to become the older versions of themselves. Never seen it done so well! #HighHeat #DondeHuboFuego pic.twitter.com/cyDndXhYl4

— ℝ𝕠𝕤𝕖 🧸 (@lilroseymei) August 30, 2022
I have been binge watching Donde Hubo Fuego (or High Heat if your Netflix is set to English) and I am OBSESSED with Fabio and Gera. 😍 #DondeHuboFuego #HighHeat

— Angel (@Angel_GabrielT) August 29, 2022
I know I've raved about this series. With a combo of mystery, drama & enjoyable characters, it balances dangerous mystery with the everyday ups and downs of people's lives. It doesn't take itself too seriously but deals with real issues too. #DondeHuboFuego #HighHeat pic.twitter.com/a4mOpceJdc

— ℝ𝕠𝕤𝕖 🧸 (@lilroseymei) September 1, 2022
High Heat's first episode opens with a shirtless firefighter walking through a smoke, and toward a photographer. Pancho Quiroga (Ivan Amozurrutia) is a newbie on this job when an alarm goes off. For a moment, Pancho is scared.
ALSO READ: 5 Reasons You Should Be Streaming 'Donde Hubo Fuego' AKA 'High Heat' on Netflix Now
But he mustn't wait, after all, he infiltrated the Radul Padilla Arellano fire station to avenge his twin brother's death. All while managing to flirt with the only female firefighter in their branch, Olivia Serrano (Esmeralda Pimentel).
What do think about the show? Did you have high hopes from High Heat? Let us know in the comments.