Hollywood stars and their on-and-off tales of friendship and adversary never end and instead, provides for a full-time free subscription to unlimited entertainment amongst fans. Similar is the case with the friendship between Dwayne Johnson and Ryan Reynolds. The greater the fame, the harder the game.
The two stars made their first appearance together in a film called Red Notice, but have known each other forever. The roots of their friendship run deeper into their adolescence as the two started off their careers together. Since their debut, a slight exchange of pleasantries and mutual roasts have continued to entertain their fans. For instance, last year, Dwayne took to Instagram and made a funny remark, mild-roasting Ryan, giving enough fodder for fans for weeks.
Dwayne Johnson and Ryan Reynolds are straight-up best friends' goals
Last year, The Rock made yet another rocky post on his Instagram handle which said, "Ryan Reynolds uses his mom's account" in a Netflix signpost template. There was a huge outburst of laughter and fun amongst the 337 million of his followers. The caption went a step ahead as it read, "For the record, Ryan's mama is an AMAZING WOMAN, Not sure why Ryan turned out the way he did."
Reynolds just catalyzed the roast game by replying with a witty remark. Retaliating to the prank billboard, the targeted star commented "In fairness, my mom uses my Onlyfans account."
The wrestler-turned-actor and the FC owner-Deadpool actor Ryan first met in a recent interview with IMDb's "Burning Questions." Dwayne was on his way for his Scorpion King while Reynolds was out for Van Wilder. They were just crisscrossing their ways for movie promotions and ended up being buddies for life instead.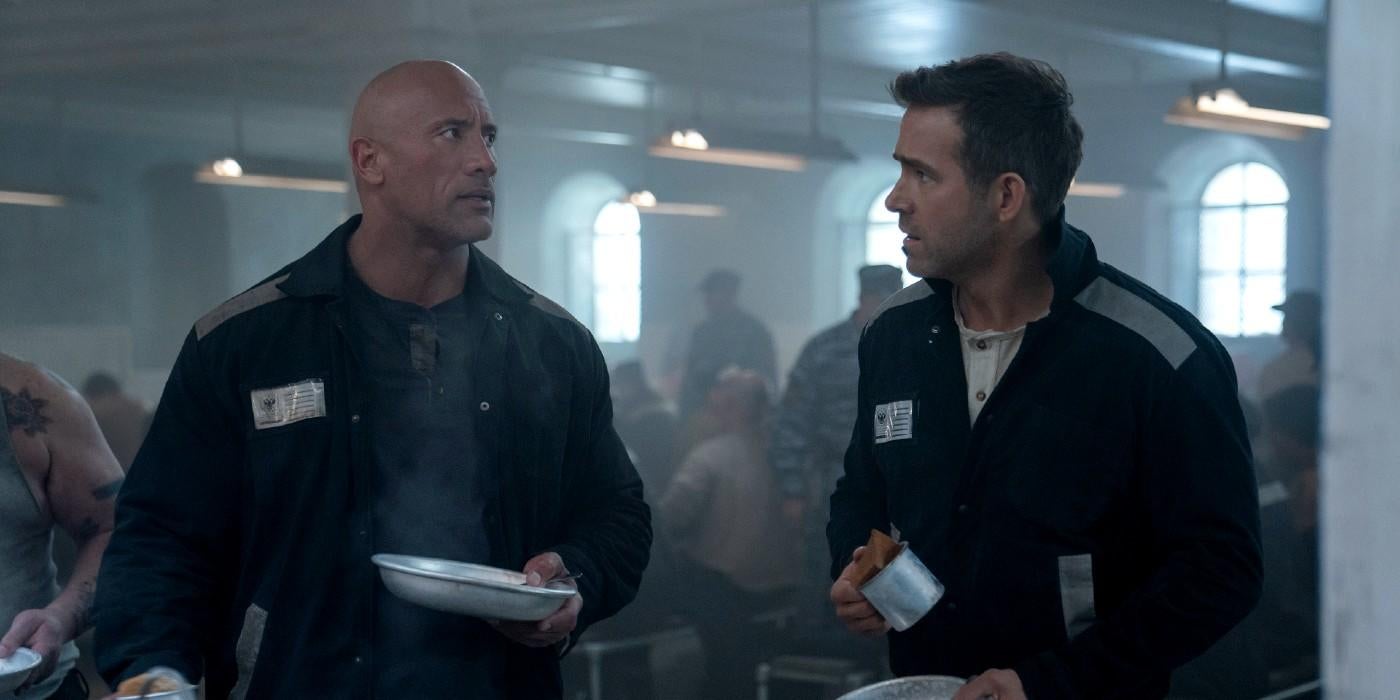 The Red Notice stars do not know any other actor in Hollywood longer than they have known each other. The two friends are just like an old couple who bicker and fight, but also love and respect each other dearly. Hence, such fun times and hilarious trolls are way too common for both of them.
ALSO READ: WATCH: Ryan Reynolds Tests 'Black Adam' Star Dwayne Johnson's Patience in 'Red Notice'
However, even after so many years of rigid fellowship, Reynolds is still a surprise package for Johnson. He was a bit too surprised when he saw Ryan's mad interest in racks and stacks of sneakers all over his house. Nevertheless, that did not change anything. They are and will always continue to be one of the best duos Hollywood ever had. You can relish their screen chemistry in Netflix's Red Notice.
What do you think of their friendship? Comment below.