Pirates of the Caribbean star Johnny Depp faced brutal times when his ex-wife Amber Heard accused him of domestic violence. The giant industry of entertainment Hollywood almost shunned the actor after he got caught in legal proceedings. And his career instantly dropped from billboard posters to news headlines. With the talented award-winning actor back in business, Netflix stepped in to acquire the streaming rights for his new movie. Here's everything you need to know about the new film.
Johnny Depp is making his comeback in cinema with a French production
Following his defamation trial against Amber Heard affected Depp's public image. But people are very much aware of his potential seeing his iconic contribution to Hollywood in the past. As he was once a commercially successful actor with numerous awards. For instance, the protagonist character Captain Jack Sparrow left a forever mark on the audience's heart. 
ALSO READ: Is Johnny Vs Amber Documentary Available On Netflix? Where Can You Watch It Online?
He got a revival by playing King Louis XV in a French period drama 'La Favorite' soon to be developed by acclaimed director Maiwenn Le Besco. This is the first role Depp has been offered after a long pause from the entertainment industry since he was last featured in Minamata in 2020. 
Moreover, Johnny Depp has never been a part of French production and La Favorite is his first chance to enter the world of courtesy and fashion. And Netflix has taken the license to launch this movie after 15 months of release, but the production has allowed the streaming in France only says the sources.
ALSO READ: Johnny Depp Smirked When "Netflix Is a Joke" Found Its Mention in the Johnny Depp & Amber Heard Trial
What deal has Netflix locked with French production?
However, Netflix or the production company hasn't revealed the terms and conditions of their deal publicly. The movie will go into filming this summer with major settings for a period drama, including the Versailles castle, as reported by the Figaro newspaper. And French viewers can expect to watch the movie in theaters next year.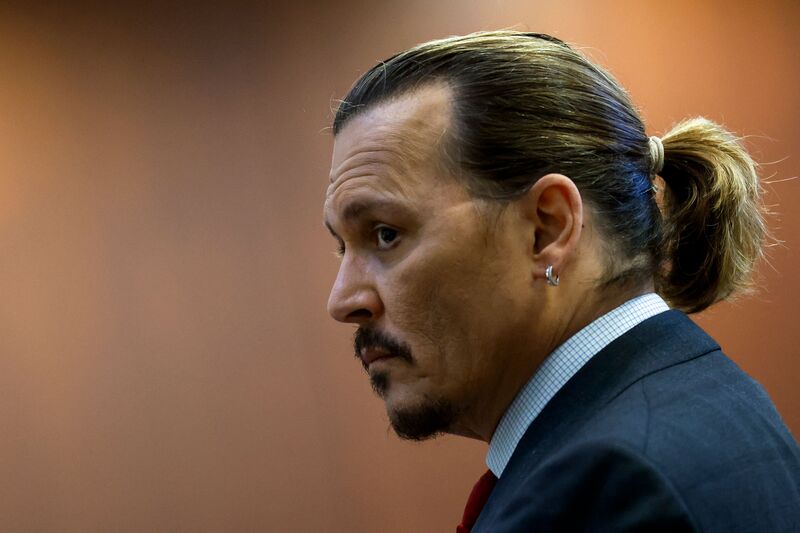 Meanwhile, this is good news that Johnny Depp is coming back to us despite his bitter experiences. Apart from Netflix's contribution to production, the streamer would be investing about 40 Million in French cinema.
What do you think of the upcoming Depp movie?