The second installment of Enola Holmes, following Sherlock Holmes' fiery and, might we say, equally genius sister, is here. It has Henry Cavill and Millie Bobby Brown in lead roles. The first movie revolved mostly around Enola and how she breaks from the shackles of finishing school and runs away to London in order to find her mother. And it is a Holmes we are talking, so she obviously left secret clues for her daughter to find her. This resulted in one of the most intriguing movies of 2020.
In 2022, we were blessed with a sequel to the movie, and this time the mystery and fun quotient was raised up a notch. Unlike the previous movie where we only got to see glimpses of the famous detective on 221B Baker Street, this time he is a competitor. Given how much screen time they share in the movie, it is only natural that we got an abundance of Henry Cavill and Millie Bobby Brown scenes off-screen. In an interview, the duo reminisces about their fun moments while filming the movie as they design a chain reaction.
Henry Cavill and Millie Bobby Brown show off their amazing chemistry off screen
Apart from the brilliant screenplay written by Jack Thorne and the smooth directions by Harry Bradbeer, if there is one thing viewers can't stop raving about after watching Enola Holmes 2, it is the chemistry of the main cast. Henry Cavill and Millie Bobby Brown absolutely nail the dynamic bond of siblings Enola and Sherlock Holmes on screen.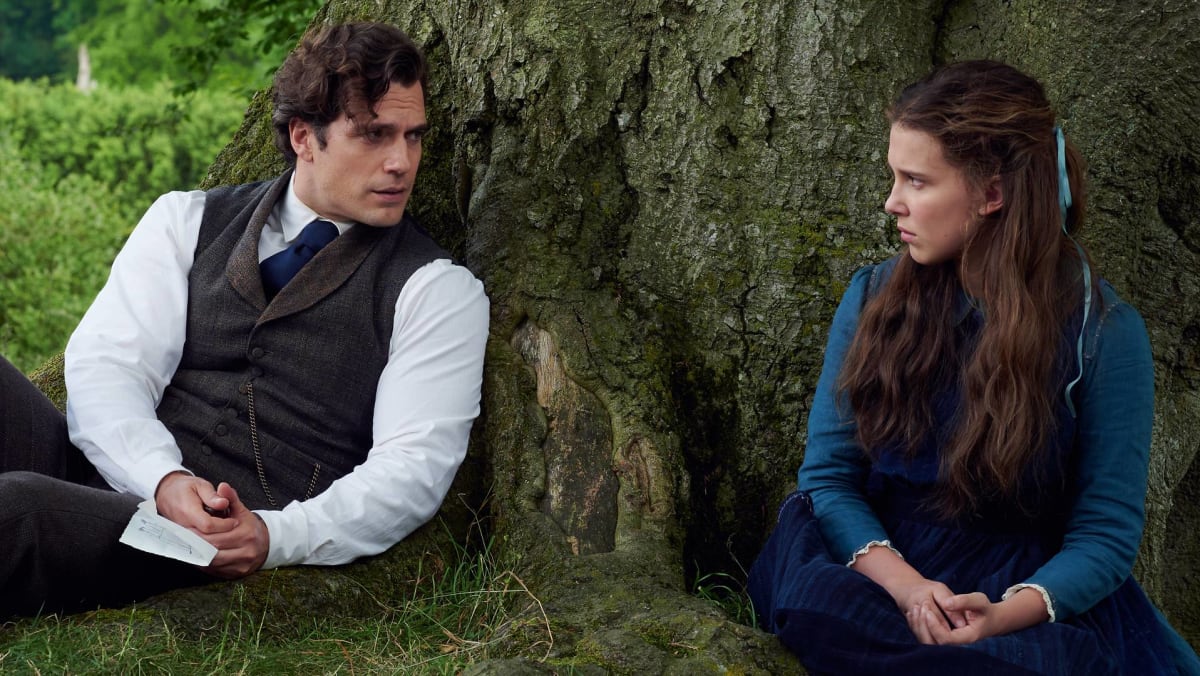 This obviously comes with having great comradery behind the screens as well. And in an interview on Still Watching Netflix, the two displayed the Tom-and-Jerry bond that they share. When asked how their on-screen relationship is similar to the offscreen one, Cavill jokingly called out Brown for not respecting Sherlock.
He further added that much like her on-screen persona in the movie, the Stranger Things actress is fiery in real life as well.
ALSO READ:  "I make him feel really uncomfortable" Millie Bobby Brown Spills How She Annoys Her On-Screen Brother Henry Cavill on the Set of Enola Holmes 2
The stars also talked about their contrasting sense of humor. And much to how Cavill's dry humor clashes with Brown's silly one, their opinions about which strategy to use in winning the game were also very different.
Despite the clashes, the two won at the end, similar to how they worked smoothly. But in the end, Cavill and Brown could not believe that they managed to win and broke into fits of laughter. "I mean we totally cheated," said the Stranger Things actress. Although they may have won the game through cheating, the duo won our hearts fair and square through their performance.
Did you enjoy Enola Holmes 2 on Netflix? Let us know in the comments below.