Teenagers admire scary, dark, and bloody vampire shows. Twilight series, The Vampire Diaries, The Originals, etc., are some of the most admired vampire shows. Netflix has streamed another such show, First Kill. The show is full of drama. After the love that the first season has gained, the star of the show, Sarah Catherine Hook, reveals her desires for the second season.
Sarah Catherine Hook reveals her desires for season 2
When you are a supernatural being and fall in love with a mortal human, it makes your life harder as well as theirs. However, the story that started in season 1 of First Kill is incomplete. Sarah Catherine Hook is optimistic about it and she shares her views about the same.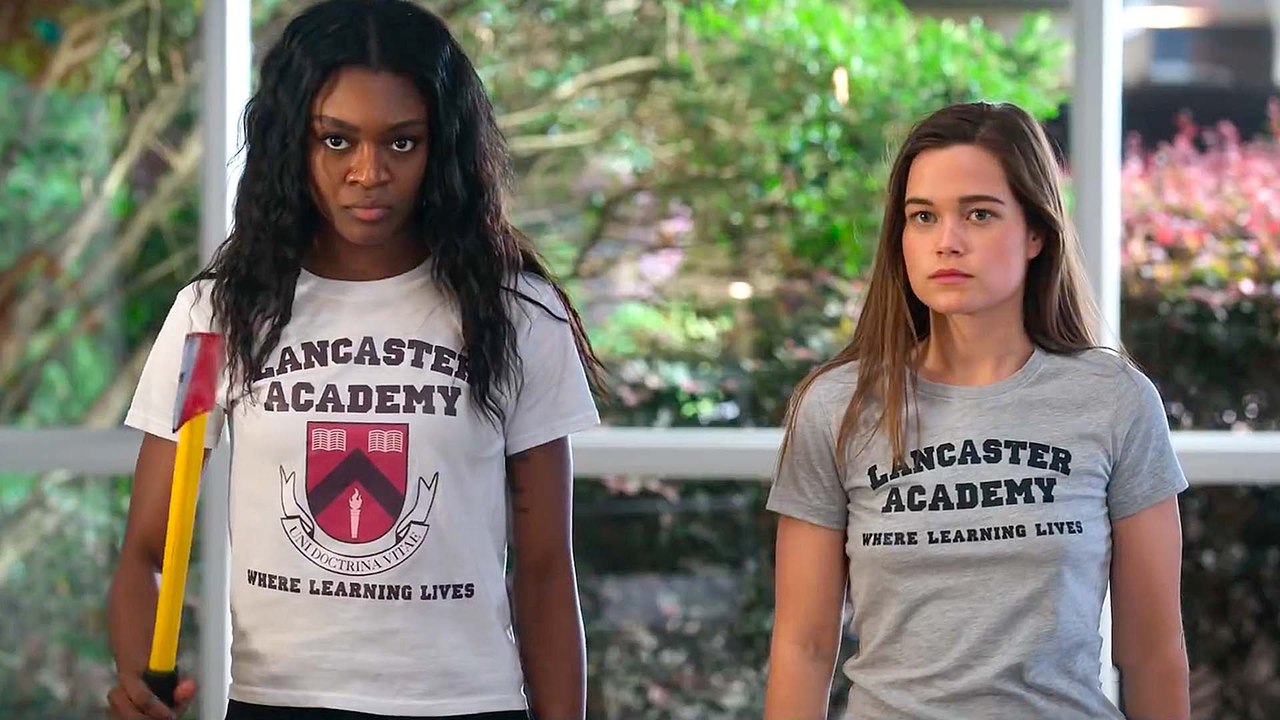 The last season ends with a lot of chaos. Theo is now a vampire, as his own brother stakes him. Elinor tries to defend herself and Theo gets hurt. Juliette comes to help and tries to drain him of the blood so that it becomes a little easier for him to die, but she couldn't kill him, and he ends up turning into a vampire. Now, Theo is something that he hates and has the training to hunt: a vampire. It shatters the Burns family.
ALSO READ: "We didn't even really get to introduce ourselves": 'First Kill' Star Sarah Catherine Hook On Her Steaming Chemistry With Imani Lewis
Juliette goes to her brother Oliver after she hands her sister over to the police. Juliette and Oliver bond and get closer like never before. However, Juliette is not aware of who brings the monsters back to town. In reality, Oliver has his own plans to ruin the lives of some people.
Here in the interview, Hook admits she gets the situation that Oliver is in. She also says that she would also probably get the revenge. "He's misunderstood. And I think that's very similar to how Juliette feels, so I think she starts to see a similarity between the two of them," says Hook.
According to Hook, Juliette sympathizes with Oliver. Everyone told her Oliver is the bad guy, and she believed that. But Hook feels that her character is maybe realizing that they are more alike. Once she knows of Oliver's plans, Juliette may not be supportive of him.
ALSO READ: Fan Reactions and Reviews Of, 'First Kill', the Netflix Vampire Flick Are Pretty Meaty
Hook also shares that Juliette would go through a dark phase. She will likely go into a place where she kills people out of depression, and certainly have more clashes with Cal. Hook thinks Cal, too, will probably try to kill Juliette a few times, now that the two characters have reached a breaking point.
The fans are eagerly waiting for the second season with a lot of twists and turns. Have you watched the first season of the First Kill? Are you also excited about the next season?