Prince Harry and Meghan Markle tied the knot in a grand affair on May 19, 2018, at the St George's Chapel at Windsor Castle. Meanwhile, it was in November 2017 that they made their relationship official by announcing the engagement. The Palace released an official statement stating that the Duke of Sussex got engaged to Meghan in London and they informed both families about the same.
The couple is now the parents of two adorable children, Archie and Lilibet. However, years after the event, they have landed in trouble due to their engagement ceremony. The royal expert Valentine Low has made a claim about Harry and Meghan. The author of the book Courtiers: The Hidden Power Behind The Crown has accused the Sussexes and the Palace of lying about the engagement month. 
ALSO READ: Prince Harry and Meghan Markle's Staff "felt sick and completely destroyed" Due to Constant Loyalty Tests
When did Harry and Meghan get engaged?
Valentine Low has revealed that Harry and Meghan made their relationship official by putting a ring over it in the 2017 summer. This means that the couple got engaged less than a year after getting into a relationship. Low further claimed that Harry and Meghan did not want to announce their engagement straightway. Thus, they decided to first make their dating official, followed by a big announcement.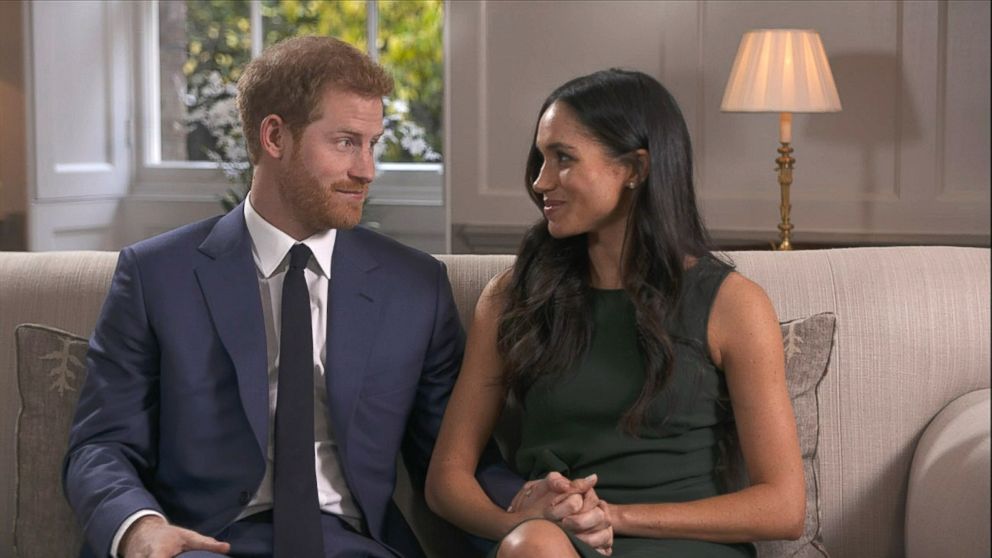 Notably, Meghan Markle featured on the cover page of Vanity Fair in October. The interview saw the former American actress confirming her relationship with the Royal Prince. However, it was just a medium to introduce the British People to the Suits alum as a confident and ambitious person. 
"The interview was, in effect, Meghan's big launch. The couple was not officially engaged – though everyone in Kensington Palace knew they had been privately engaged since the late summer – but this was Meghan putting herself out there in a confident, pro-active way," Low was quoted by the Express. 
Meanwhile, following their public announcement about the engagement, Harry and Meghan also addressed the media outside Kensington Palace. They had given little details about their relationship during the interaction. Harry confirmed that he knew Meghan was the one for him right from the beginning of their dating phase. 
ALSO READ: New Royal Book Claims Queen Wanted Meghan Markle to Mend Her Relationship With Father Thomas
What are your thoughts about the claims made by Valentine Low? Do you think there was a secret engagement? Share your thoughts in the comments.