A rich blend of modern myth and dark fantasy, The Sandman will soon hit Netflix's platform. Based on Neil Gaiman's comic, it will tell the tale of Morpheus, the lord of dreams as he maneuvers to rectify the deeds done during his entrapment. It is a story of being human. A story of being mortal and hence vulnerable to the darkest fears and nightmares. There's a land of Dreams, where the family of Endless siblings gathers. And although they have some fascinating superpowers, they are kind of dysfunctional. Among them, also lives a fascinating character with a pumpkin head, and guess who's voicing this iconic character? Yes, The Star Wars veteran Mark Hamill.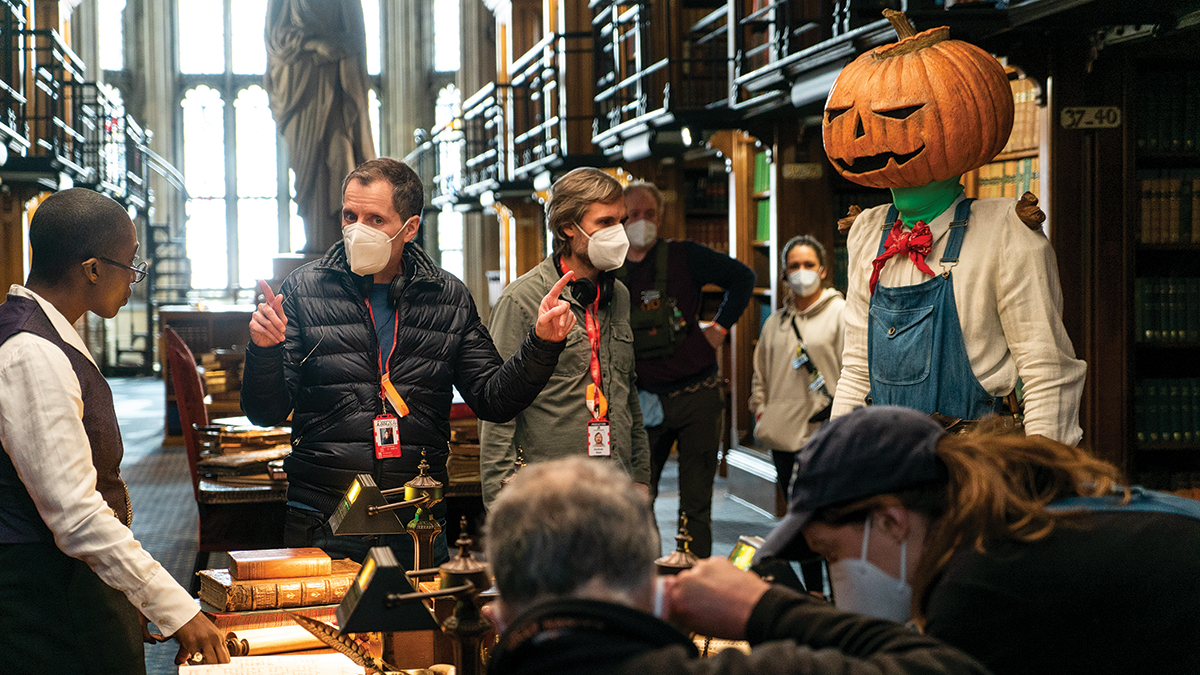 Neil Gaiman himself revealed during his Geeked Week panel that Hamill will voice over for the key character Merv Pumpkin. The comic nerds already are aware that Hamill's Merv has the body of a scarecrow and the head of a jack-o'-lantern. From galaxy to a far, far away land, Hamill surely has traveled through space and landed here to make the series really a treasure to behold. But who is Merv and what is his role in the comic and the series? Let's find it out
Mark Hamill to voice a key character in Netflix's The Sandman
If you want to enter the land of Dream, better start forming a strong bond with Mark Hamill, as he has the keys to the doors. Hamill is to cast for Mervin "Merv" Pumpkinhead. He made his debut in Sandman #5, which had a cover date of May that Gaiman, Sam Kieth, and Malcolm Jones III wrote in 1989. His character is an ageless, witty, sometimes grumpy janitor of The Dreaming. Merv gets annoyed at his job from time to time because Morpheus, his boss, could do it himself with little to no effort. He nevertheless continues to be loyal to Dream.
"We were thrilled to be able to ask and get Mark Hamill to be the voice of Merv Pumpkinhead, and he's fantastic in it," Heinberg told panel host Felicia Day. "He was such a pleasure to work with." "His Merv is hilarious. That's the other thing that needs saying," Gaiman added. "Merv was always, in the comic, the — on the one hand — a kind of comic relief, but, on the other hand, the voice of sanity, the voice of just going, 'This is actually kind of nuts.' He gets to be that person, especially when arguing with Patton Oswalt [who plays Morpheus' raven Matthew]." 
After getting to know Hamill is playing Merv, fans are also going crazy as they took no time to share their excitement on Twitter.
If @MarkHamill is associated with any project, I'm there to be entertained. He brings value to any project.

I still think his performances in Empire Strike Back and as the Joker, are highly underrated.

Thanks mark for a life time of entertainment!!

— peskyspole (GREEN NEW DEAL) 🇺🇦🇺🇸 (@peskyspoll) June 6, 2022
I did not expect this production to get even more exciting but I'll take it!

— Chairman of the Bored (@barrettjh) June 6, 2022
Hooray! I can't wait to see you in this, Mark! I guess you've been ready for the role since the late 70s?

— Amy Maltman 🇨🇦🏳️‍🌈 (@AMaltmanWrites) June 6, 2022
ALSO READ- Netflix Unveils the Voice Behind Martin Tenbones in The Sandman Remember Shrunken Head From Harry Potter
Are you excited to see Hamill voicing for the Janitor of Netflix's most awaited series The Sandman? Let us know in the comment section below.