Netflix took the entire world by surprise when it first released its hit anthology, Love, Death + Robots, providing some of the best episodes ever made in history. Taking the concept of animation to a whole different level, the series went on to bag a massive win at the 2022 Emmys for its volume 3's soul-stirring finale, Jibaro. 
However, that is not all. Over 3 seasons, the streaming giant's breakout hit has produced some peculiar narratives with disturbing yet awe-inspiring visuals. Created by Tim Miller and produced by David Fincher, the show quickly amassed a passionate fanbase that fell in love with its variety of stories, styles, and aesthetics. Ahead of its season 4, fans are already speculating and demanding the storylines they would expect from the series.
Now, if you are feeling left out and confused, we have got you covered. Here's a list of 7 best episodes from Netflix's hit anthology Love, Death + Robots:
#7 Three Robots: Volume 1, Episode 2
IMDb rating: 8.0
Apparently, three robots take a tour of a barren Earth many years after humanity has perished in the second episode of Love, Death + Robots' debut season. Might as well remind you of Wall-E, but in a rather cynical way.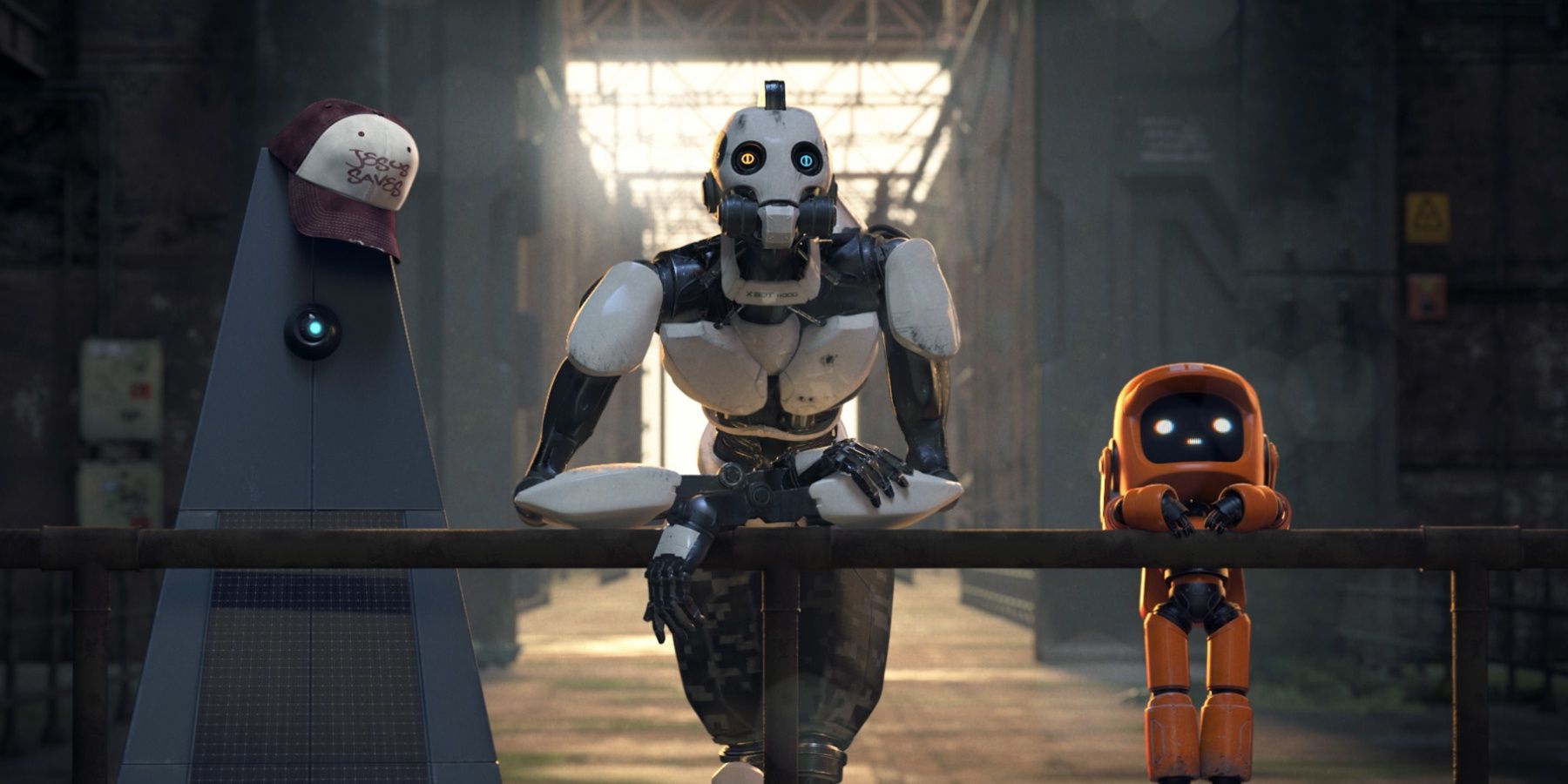 While it was not the first for many viewers, it could be a perfect choice for first-timers as it gives us a taste of what to expect from the entire series. As the robots set out on their journey to find the cause of perishing of the humanity, they force viewers to face what could become a reality. Amazingly entwining discomfort and amusement, the episode will forever stay one of our favorites.
#6 Good Hunting: Volume 1, Episode 8
IMDb rating: 8.0
The episode that feels the most out of place in the entire series is probably "Good Hunting," but that very thing that makes it stand out is also its greatest asset. The more time viewers spend immersed in its world of shape-shifters and spirit hunters, the more they come to love it.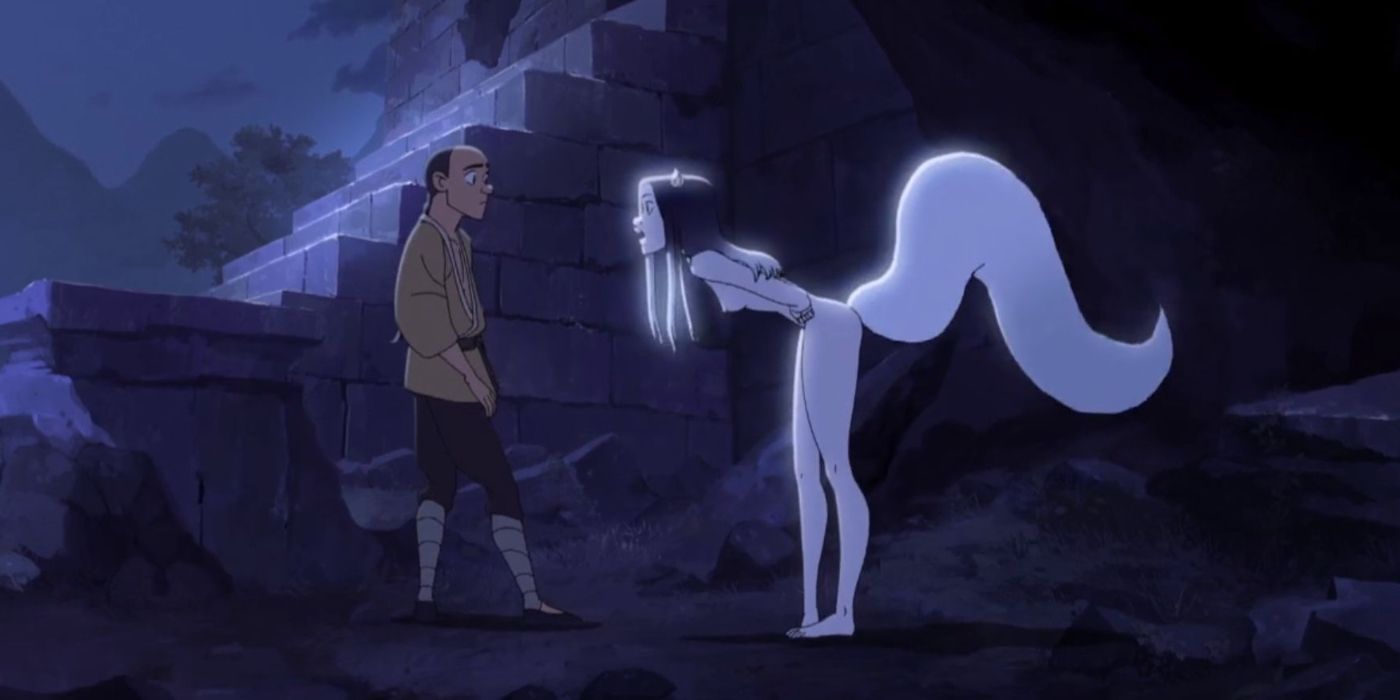 Notably, the storyline is based on a narrative by best-selling Chinese author Ken Liu, and the visual adaptation is just jaw-dropping. It has heartfelt and endearing qualities that Love, Death + Robots frequently lacks. The episode also has Yan, a strong shape-shifting character who is hard not to root for the entire time.
ALSO READ: Are Love, Death And Robots and Cyberpunk Edgerunners Similar? Here's What We Think
#5 The Secret War: Volume 1, Episode 18
IMDb rating: 8.1
An all-encompassing anthology devoid of gore and violence can never feel complete. Thankfully, we have the gory episode, 'The Secret War,' within its first volume. Filled to the brim with bloodthirsty monsters, violence, and bloodshed, the narrative could be very well called the feature film of the series.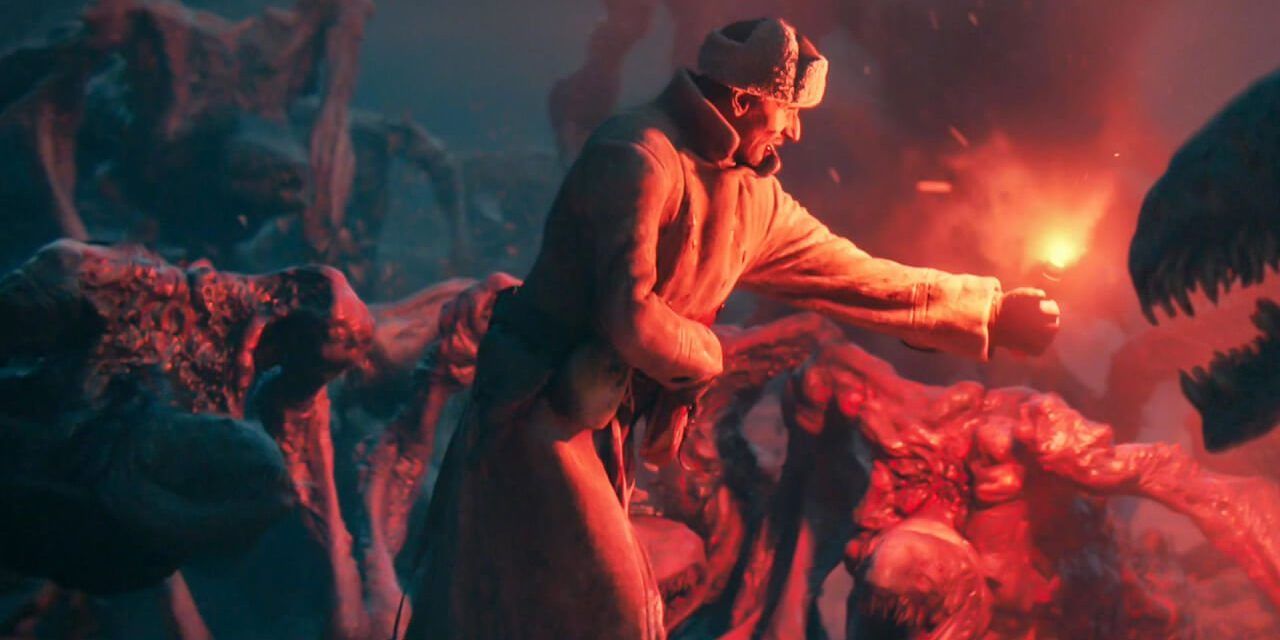 Fascinatingly, the episode is completely apolitical and instead concentrates on stunning animation and incredible fight scenes. Furthermore, if you think human-made wars are awful, this episode is a testament to it. It shows how much worse things could get with a little aid from dishonest leaders and the occult.
#4 Pop Squad: Volume 2, Episode 3
IMDb rating: 8.1
Ever wondered what would happen if humanity had to face a resource crisis? Perhaps only the rich would regulate society by denying birth rights to the bourgeoisie and lower-class people. Bringing this terrifying dystopia to our screens, 'Pop Squad' features a detective who is in charge of population control. He also has a moral crisis and would do anything to snatch your child away.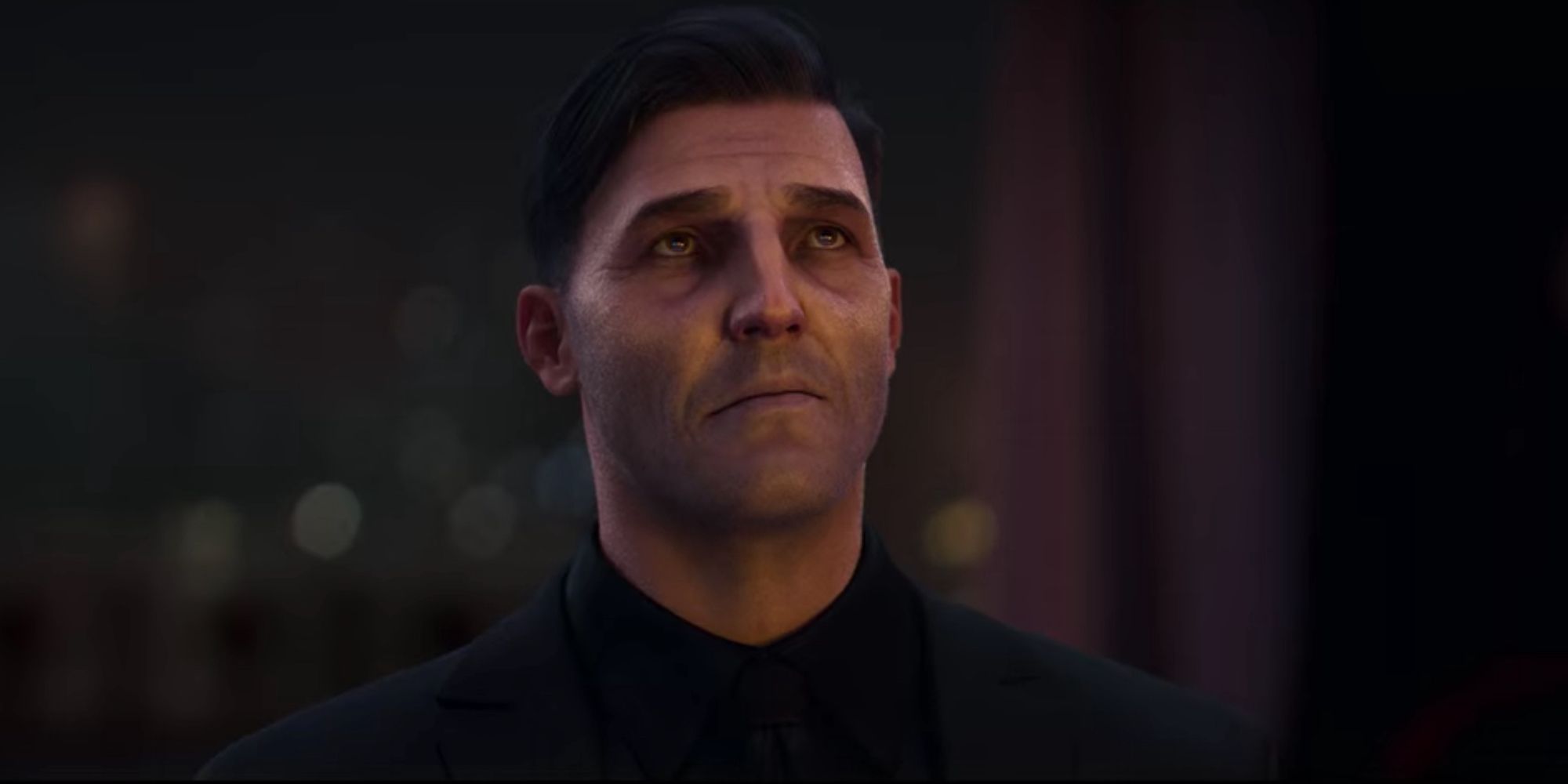 What makes this episode arguably one of the best ones is its excellent way of developing a dystopian future and the exceptionally mature character arc of its protagonist. This brings us to our next best episode.
#3 The Drowned Giant: Volume 2, Episode 8
IMDb rating: 6.9
The final episode of Love, Death + Robots' second season is a deep, learned tale told from the viewpoint of a scientist. The scientist tells the tale of a colossus or big human-like creature, whose enormous carcass washed up on the strand of the seaside settlement of Ipswich in Suffolk, United Kingdom. The plot refers to Jonathan Swift's well-known book Gulliver's Travels.
The episode cleverly ridicules people's fickle curiosity and petty fixation with novelty. Similar to the Lilliputians, humans, weary of being treated with reverence, unveil their actual motivations. This one deserves to be on the list because of the significance of the plot, the introspective reflection, and the amazing attention to detail.
ALSO READ: "The name doesn't make any sense": Director Alberto Mielgo Reveals The Hilarious Story Behind His Love Death + Robots' Episode Title 'Jibaro'
#2 Bad Travelling: Volume 3, Episode 2
IMDb rating: 8.7
The very first and only episode created by David Fincher himself does wonders like no other. In the suspenseful psychological thriller Bad Travelling, a crew member of a ship makes a possibly fatal pact with a ferocious monster from the deep.
It is further packed with intriguing characters and thought-provoking moral quandaries. It contains one of the show's most captivating protagonists and is frightening, thrilling, emotional, and all of those things. So leave everything right away, and stream the episode only on Netflix.
#1 Jibaro: Volume 3, Episode 9
IMDb rating: 8.1
This episode of Love, Death And + Robots has bagged the Emmys for its best character design! Need we say more? It depicts a deaf knight and a mythological siren becoming enmeshed in a lethal dance. Moreover, it is arguably the show's trippiest, weirdest, and most frightening one to date. 
Helmed by the Oscar-winning director Alberto Mielgo, one of the best episodes of Love, Death + Robots is gorgeous visual chaos and will leave you at the edge of your seats.
ALSO READ: What Are Fans Expecting From 'Love,Death, + Robots' Season 4 as Netflix Announces the Renewal
Have you had the privilege of witnessing any of these arguably best episodes of Love, Death + Robots? If yes, which one did you like the most? If not, you can always stream them on Netflix. Also, feel free to comment below your favorite episode from Netflix's hit anthology series.