Swifties are having their best moment. Not only because the Midnights mania is not going down anytime soon but also because Ryan Reynolds opened up about his three lovely daughters having an adorable revelation about their favorite aunt. Taytay's close relationship with the Green Lantern couple is nothing surprising to the fans and media. Both the globally acclaimed pop singer and highly emblazoned celebrity couple have been vocal about their strong bond over years.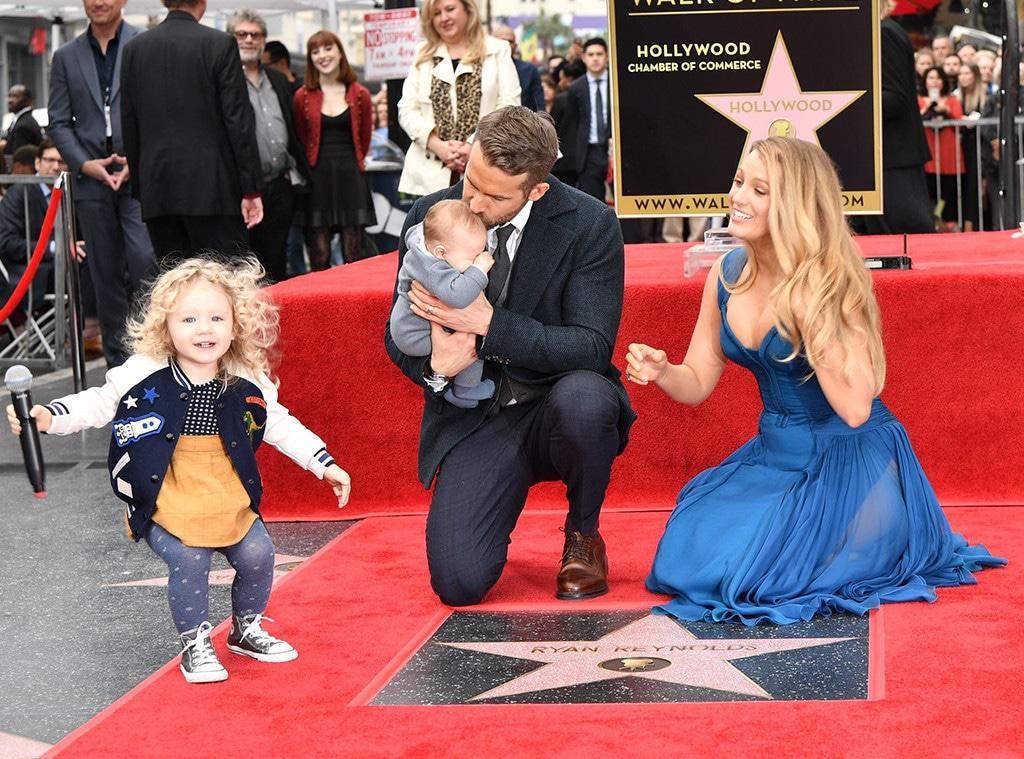 The All Too Well singer has also woven the names of Reynolds' daughters in her songs and in a way paid homage to their existence. However, despite such a strong bond, neither of the three girls, Betty, Inez, or James, knew that their aunt is a worshiped pop singer, and it is not just her hobby, until recently. And when the miniature Reynolds finally had their big revelation moment at one of the Taylor Swift concerts, they responded in the cutest way possible.
"Ohhhh, it isn't just a hobby," they told their father in their cute little voice whilst listening to Swift live.
When The Adam Project actor told about it to the entire world via his talks in the Jess Cagle Show, the Twitter world got dumbstruck, showering the social media app with heart-melting reactions.
Fans respond to Ryan Reynolds' daughters' reaction to Taylor Swift's stardom
When Pop Base tweeted that the Reynolds girls were unaware of how famous their aunt actually is, fans gave mixed reactions. While some found them to be cute, others questioned if they were living under a rock.
those kids are so cute😍😍

— alexis🕰️🌙 (@notaswiftie13) November 8, 2022
I mean when I was a child I didn't know anything about celebrities either

— cat (@mercurialmeow) November 8, 2022
Others just wish they had an aunt like Taylor Swift.
Wish I had a aunt like her

— Iwasyourfavorite (@cottagecore20) November 8, 2022
Tbh, that's a flex

— _mcrayy (@_mcrayy) November 9, 2022
i giggled this is cute

— 애옹이생일ㅊㅋ🎉 (@i12koo) November 9, 2022
"oh, this isn't a hobby." 🤣🤣🤣🤣

— 𝙻𝚒𝚗 (@maulinafp) November 9, 2022
Chldren's innocence is the cutest thing in the 🎭 world. Can you imagine how they feel know knowing they got a famous auntie

— 48 (@iammissjohnson_) November 9, 2022
Some fans suggest waiting till they grow up and understand the true meaning of Folklore
Wait til they're old enough to listen and understand folklore 😭

— em 🍇 (@emmiiiess) November 9, 2022
So who's gonna tell them they are characters in her album

— Alison's glitchin🌒 | fan account (@sour_swiftie) November 9, 2022
Fascinatingly, fans also predicted earlier that Swift may have suggested the couple's fourth child name in Midnights' You're on Your Own, Kid song. If she actually did or not remains to be seen.
Regardless, it sure would have been a cute memorable moment for the entire Reynolds family.
ALSO READ: Ryan Reynolds Calls Taylor Swift 'Genius' and Would Love to Have Her In 'Deadpool 3'
Do you find this whole thing cute? Do let us know in the comment section below.