Ozark is undoubtedly one of the best things that happened to us in the past few years. Hence, it comes as no doubt that everyone is a little sad about the fact that the crime-drama thriller is finally ending. The series mainly centers on the Byrde family, and especially on Marty Byrde; a money launderer who moved his family to the Missouri region to help a cartel with their money matters.
The show's co-creator, Mark Williams, recently sat down with Screen Rant to talk about the possibilities of having spinoffs series for the Netflix Original. Ozark truly has established itself as one of the greats in the world. So, it only makes sense to further continue the legacy of the show. We will definitely love to see if that happens. But first, let us hear what Mark had to say about it.
ALSO READ: Ozark: Breaking Down the Complex Timeline of the Netflix Series
Mark Williams talks spinoff possibilities for Ozark
We recently saw the first 7 episodes of Ozark season 4, which picked up right from the moment where season 3 ended. The Byrdes had to deal with Omar Navarro as well as the FBI; somehow convincing the latter to let the former travel safely between Mexico and the US. This was also the season where we witnessed the young Jonah Byrde grow and show us why he can actually be the best in the game. Meanwhile, Ruth Langmore went on to get herself a hero's arch and made us root for her.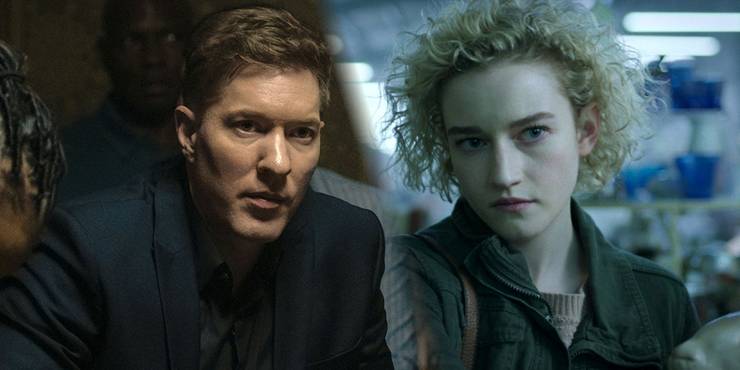 Ever since Ozark made its debut on Netflix, it has been receiving great accolades for its brilliance. A total of 32 Emmy nominations; out of which Julia Garner won 2 for Outstanding Supporting Actress and Jason Bateman won 1 for Outstanding Direction.
Here is what Mark Williams, the co-creator of Ozark said to Screen Rant about his ideas of a sequel: "I haven't personally [thought about it] and I think it's for Netflix and Chris [Mundy] to really figure out a little bit more how they want to take it, if they do that path. But I'd be thrilled for that to happen, obviously Ruth has been such a great character throughout, but I think it's got to be right for it. I think what we don't want to do is just put out another version just to have. I think Better Call Saul is the perfect fit, obviously, they did it so well on top of Breaking Bad, so I think it only makes sense if it works."
What are your thoughts about a possible Ozark sequel? Let us know in the comments below.