Netflix is looking to make 2022 a year of absolutely unforgettable movies and so far everything seems to hint at a sure-shot triumph for the streaming giant. Recently we had the first looks for many upcoming movies on Netflix, and they sure were absolutely beautiful. Amidst all the stardom of The Gray Man and Knives Out 2, we probably missed out on one masterpiece awaiting us: They Cloned Tyrone.
The upcoming sci-fi comedy is something we all should look forward to. Starring Jamie Foxx and Teyonah Parris, this is probably going to be one of the most exciting releases for this calendar year. Here is everything we know about this Netflix Original movie, including release date, cast, plot, and more.
They Cloned Tyrone plot
The story revolves around a highly unlikely trio who work together to understand and change something that is way beyond their reach. Tyrone Fontaine is the main lead of the show; he discovers he is actually a clone of his original self created by the government. We then follow him, Slick Charles, and Yo-Yo as they dig into the entire matter. Upon further investigation, they uncover the harsh truth of experiments that the white overlords have been doing on the local black population.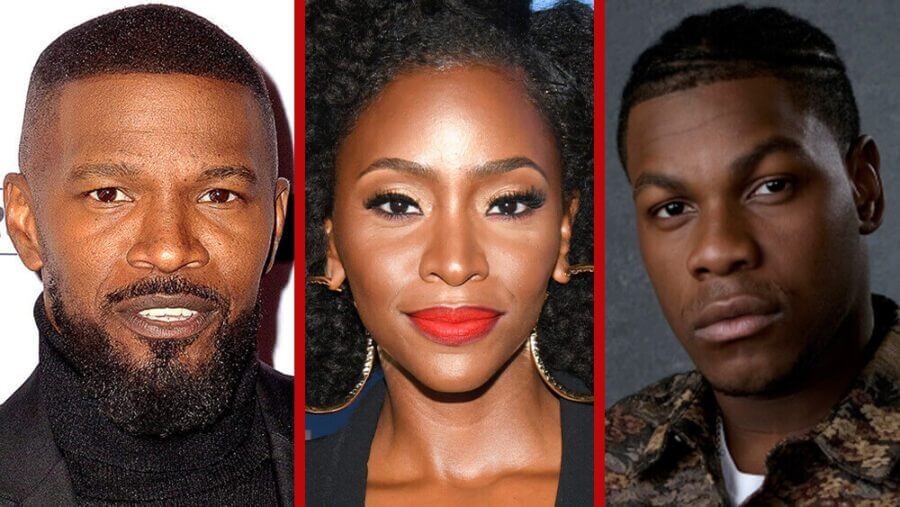 After an initial feeling of despair and helplessness, Fontaine decided he must do something about this. Hence, they stand up against the regime and decide to bring about a change.
Who all are in this movie
The cast of They Cloned Tyrone is power-packed, featuring the latest Star Wars sensation, John Boyega as Tyrone Fontaine. Along with him, we will see Oscar-winning actor Jamie Foxx and WandaVision star Teyonah Parris portraying Slick Charles and Yo-Yo, respectively.
Boyega shared his experience of working on this Netflix film in an interview. He said, "This is me just going home for a bit. Like, this is stateside Attack the Block for me. I'm just more than excited to see a small little hood go through an alien experience. I've just come off of two kind of intense projects. Chase Palmer's Naked Singularity…and then Steve McQueen's Small Axe. So They Cloned Tyrone is just a chance for me to have fun… and chill."
A series of eerie events thrusts an unlikely trio (John Boyega, @iAmJamieFoxx and @TeyonahParris) onto the trail of a nefarious government conspiracy in the pulpy mystery that is the 2022 Netflix movie THEY CLONED TYRONE. pic.twitter.com/auudmSvEgR

— Netflix Geeked (@NetflixGeeked) February 5, 2022
The film is produced by Charles D. King, Poppy Hanks, and their production company Macro, also the producer of Netflix's Raising Dion. Macro has a specialization in representing people of color on screen, and that's what we will see in this upcoming Netflix Original.
ALSO READ: Day Shift Starring Jamie Foxx Is The New Vampire Flick- Here's Everything You Need To Know
They Cloned Tyrone release date
Well, there is no confirmed release date as of now, but Netflix has assured us we will see this film this year, 2022. Hence, stay tuned for any further updates.
They Cloned Tyrone trailer
Netflix is yet to release an official trailer for the movie. However, we had a first look at the film in the movie preview video shared recently. You can check it out here:
Do you plan on watching this pulpy sci-fi comedy this year? Let us know in the comments below.