A series like Ozark raises a plethora of questions in viewers' minds, and more often than not, these answers make things even more confusing than they were at the beginning. Will the Byrdes get rid of their criminal links and have a new life? What if Jonah actually brings down the Navarro cartel? Will Ruth die in the final episodes of the series? Also, for the love of the lord, someone please let us see the upper-loft Byrdes' house. None of us know what it looks like.
While we are at it, let us throw out yet another question about the series: How much time has passed in Ozark? Many would think that it is a stupid question, as it is pretty obvious that the number of years will probably same as the number of seasons. But is it though?
How many years have passed in the Netflix series?
Dan Fienberg of The Hollywood Reporter surmised that the Byrde family, who moved to the Lake of the Ozarks from Chicago at the beginning of season one, have been there for less than a year. "But Jonah and Three have aged a decade," he added. And we just can't deny that, as we have seen Jonah and Ruth's cousin Wyatt age dramatically during the seasons. Additionally, he also mentions Baby Zeke, who was born during season 1 but still cannot walk in Ozark Season 4.
So, is it really true that in only 12 months, all the events of the Netflix Original occurred? Because we are pretty sure they spent 2 summers in Ozark. Let's sit together and break down the complex timeline of Netflix's Ozark.
Ozark Season 1
Timeline: June 2017 to September 2017
We saw the first season of the show in 2017, and it is safe to believe that they also set it in that year. Things fit in place according to a Reddit thread pointing out Ruth talking about her being 19 years old and born in 1998. Hence, the year our story begins is 2017.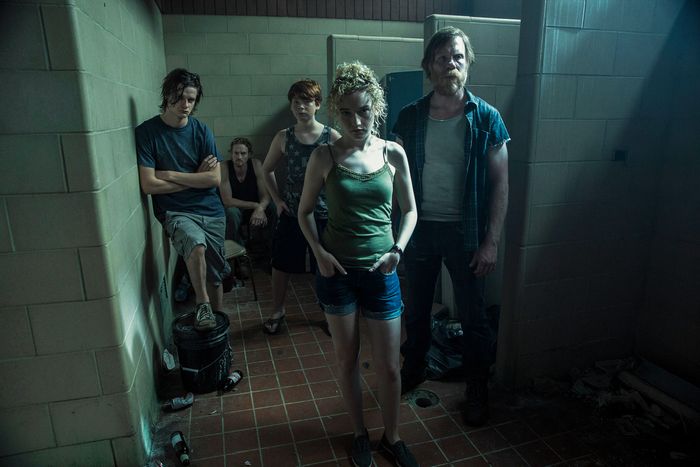 When the Byrdes leave Chicago, everyone is dressed in summer clothes, which shows that it may just be the time during early June. The celebration of the Fourth of July in episode 5 of the season further supports the claim. During episode 7, we see the Byrde kids leave for their first day of school, so our best guess is it is around mid-to-late August. In the same episode, Marty promises to wash 8 million USD. Wendy also tells Garcia, a representative from the cartel, that they have enough time to wash the money, as the off-season starts on September 21.
We see Marty celebrate the successful wash of 8 million USD, and that too before the deadline. Thus, we can conclude that the first season of Ozark ended in September 2017.
ALSO READ: Popular Blue Cat Lodge Sign Of Ozark Is Now SOLD
Season 2
Timeline: Fall 2017 to Spring 2018
At the beginning of season 2, we see the cremation of Dell, who was killed by Darlene in the season 1 finale. This simply means that things pick up right from the point where they were left in season 1. And, of course, Baby Zeke, who was born in the finale of season 1, still looks small. Next, we look at the third episode of the season, where Jacob Snell invites Marty and Jonah to join him on the first day of the hunting season. According to the Missouri Department of Conservation's hunting-season dates for 2017, the date for this expedition is November 11, 2017.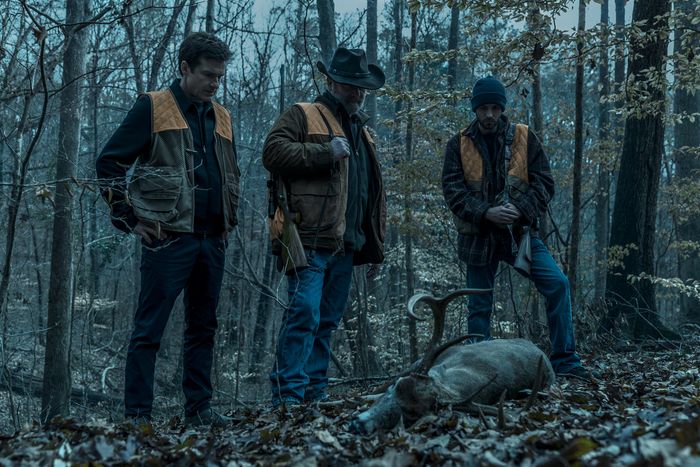 In the later episodes, time moves at a much faster rate as we witness Wyatt get into Mizzou. Believing the entire process of the admissions happened during the regular time frame, this brings us to March 2018. Our best guess is that the finale ends somewhere in late March or early April, mainly because of Jonah's hair. We saw Darlene kidnap him at the beginning episode, and shave his head. However, by the end of the episode, Jonah's hair seemed to grow, and they were long enough to assume a few weeks have passed since that kidnapping incident.
Ozark Season 3
Timeline: April/May 2018 to August 2018
Things get vaguer during the events of season 3. But we can place the beginning of season 3 during the start of summer. In episode 1, we see Wendy and Jonah talking about a summer job and also the very next episode takes place during the run-up to Memorial Day.
The rest of the season clearly takes place during the summer. However, it is a little difficult to point out the exact time, as it clearly mentioned nothing after the celebration of Memorial Day. In the finale, following the sad death of Ben, Wendy tells Ruth that she doesn't know Ben better than Wendy "after two fucking months." Hoping that Wendy used the phrase knowingly, and also considering that Ben and Ruth started dating only after Memorial Day, this brings the end of season 3 to August 2018, which is also the time when Helen Pierce was assassinated.
Season 4 Part 1
Timeline: August 2018 to August 2018
Season 4 picks up right where season 3 ended, moments after Omar killed Helen in the city of Mexico. However, using Baby Zeke as a time marker doesn't work now, as we just never get to see him. We also cannot use characters' appearance as an indicator of time, as the delay in production because of COVID-19 made Jonah look much older than he actually is in the show.
However, we have a couple of things that may just help us understand how time passes in Ozark. In episode 5, we see Charlotte leave in the middle of taking her SATs. If we assume she was taking them according to the 2018 SAT schedule, that would have been on August 25, 2018. Episode 6 happens in a single day, and the next episode looks to occur only a couple of days. It is safe to assume that we are still in August 2018 when the 7 episodes of Ozark Season 4 end.
Our conclusion?
We believe that the events of Ozark have occurred over 1 year and 3 months. And we are really trying to stick to this belief and not get into any further confusion.