Ozark as a series has many outstanding performances from the various actors that are part of it. However, the latest season of the show gave us a reason to fall in love with Julia Garner for her performance as the outspoken Ruth Langmore. There is one particular scene that proves the prowess Garner has: the iconic scream in the last episode of Ozark season 4 part 2.
In a rather shocking revelation about her role, Garner recently opened up about the inspiration that helped her deliver that performance. Of course, we all want to know what drove her to scream that hard at the Byrdes. Hence, we will not keep you waiting anymore and give you exactly what you are looking for.
Which Ruth Langmore scream are we talking about?
Ozark primarily follows the Byrde family and their adventures of money laundering. Sure, there was always an involvement of a Mexican drug cartel, but things took a drastic turn mid-way into season 4 part 1. That is when Javi killed Darlene and Snell and her husband Wyatt Langmore. Now, anyone who knows even the littlest about Ruth will predict how enraged she will be after her cousin's death. Predictably, an angry Ruth Langmore came knocking at the Byrdes', and she demanded answers.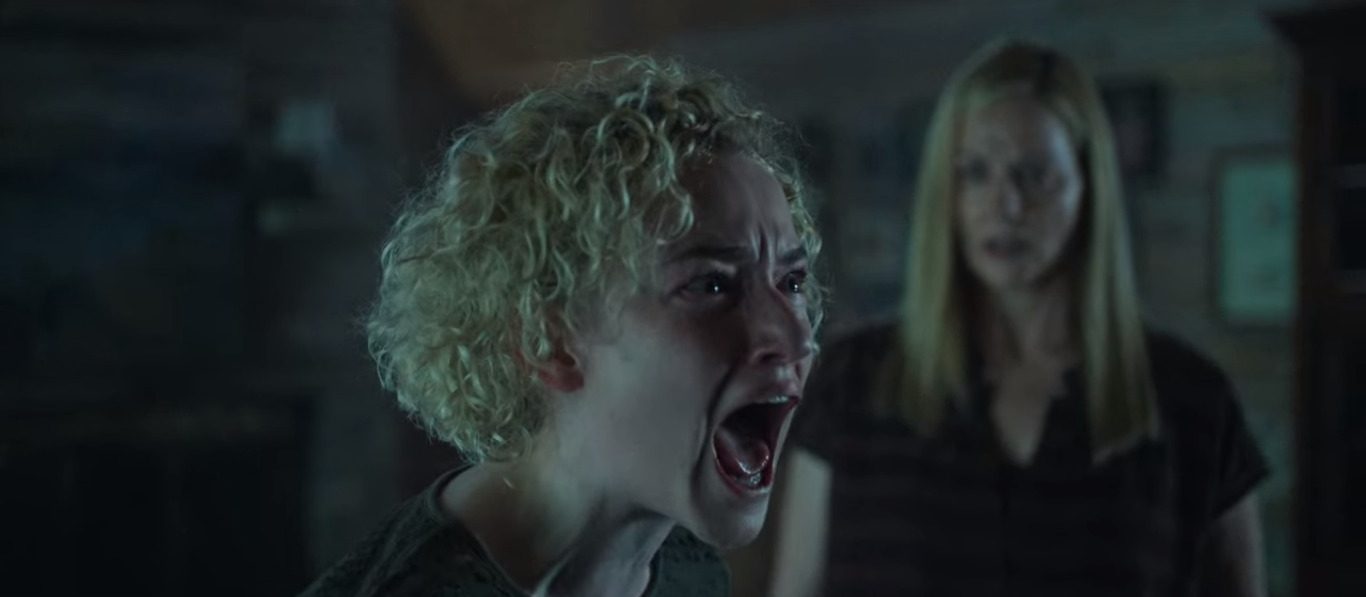 After the rebellious Jonah Byrde tells her about the truth of Javi's involvement in the murder, she gets help bent on seeking revenge. In a rather emotional scene, she declares she will kill Javi. And the Byrdes will have to kill her if they want to stop her. That is when the scream happened.
ALSO READ: The Mothership: Here's Everything You Need to Know About the Halle Berry Starrer
Julia Garner reveals the inspiration for that scream
Recently Julia Garner appeared for an interview on The Tonight Show Starring Jimmy Fallon, where she revealed the actually peculiar inspirations she used to draw that performance from inside of her. She said, "I'm very visual, and I get inspired from different things, and I really kind of just wanted the spirit of a Caravaggio painting, and the darkness. And, you know, I feel like Caravaggio paints intensity and chaos so well. But that wasn't really doing [it]. I got inspired by it, but there was still something missing. And then I realized Mike Tyson is also another inspiration for me."
Mike Tyson is anyway well-known for the intensity he brings to the sport. And the image Garner showed is infamous, as it was from the fight against Evander Holyfield. Tyson infamously bit a portion of Holyfield's ear off in that match. Referencing the photo, Garner says, "Mike Tyson – this face – could be a Caravaggio painting." She also joked, "I think he was very mad there, too."
We have nothing but such brilliant performances that will help us during the wait for part 2. For those who want to see more of the beautiful Julia Garner, keep your eyes open for Inventing Anna, coming coon on Netflix, of course.
Let us know what were your favorite moments are featuring Julia Garner in Ozark.