Vecna was so strong in Stranger Things season 4 that the upside-down effects were felt all over the streaming giant. Well, thanks to Eleven, Maxine, and the entire Hawkins gang, who stopped him from carpet bombing their home. Although threats from 001 and the Russians are loosened a bit, it won't be long before he haunts the minds of vulnerable teenagers of Hawkins High yet again.
Ahead of season 5, fans are leaving no coin unturned to share different theories revolving around this treacherous evil. And this time around, they have come up with a rather interesting one, revolving around the true hero of the fourth outing. Our pizza delivery dude Argyle was on fire (rather hash) doing miracles with his mind. The dude's so relaxed and gives deep, chill philosophical vibes that Vecna could not even count him in the list of his targeted victims. Seriously, just imagine what would happen if he casts his trance on Argyle! 
Vecna would probably die smoking pod in Stranger Things 5 if he did THIS
Earlier, Jamie Campbell shot a one-liner referring to his character. He called himself a haunted house. Sure, Vecna takes his targets into his world and haunts their mind to the point that there's really no escape. If he did the same with Argyle, he would probably get lost in his mind. The Pizza boy has such heavy imagination that he would, in turn, show mirrors of guilt to Vecna. Might as well smoke weed with 001 and share his grief. Wondering how would their conversation will get a kick? Here's how:
Vecna: PAASS THE DUTCHIE-
Argyle: On da left-hand side, my dude
Vecna: So basically I just like steal their minds, and they give me stronger powers. Yeah, man.
Argyle: That's crazy, bro. That's like, you know, f****d up or whatever, but like mind stealing? Unreal, my dude.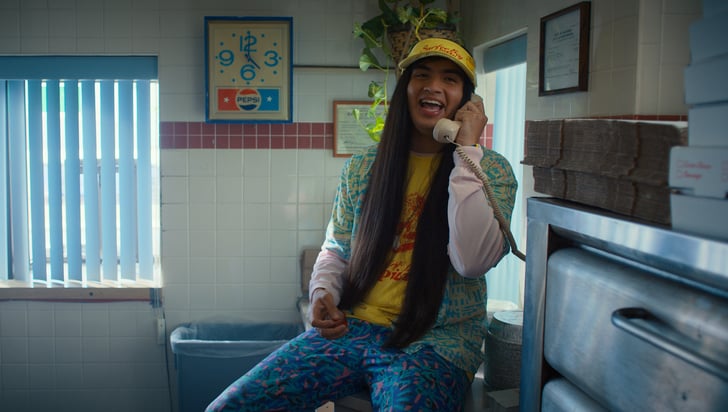 And just when Henry is high enough, Argyle will entangle Vena's sexy veins and seduce him off with his silky hair, leaving him too weak to do anything at all. Or maybe, he would introduce him to those fans who desperately want carnal relations with Vecna. What do you think would happen to him when so many people are behind Vecna- that too with the dirtiest intentions possible? He would probably have to dash for his life unless Kate Bush comes and saves his life from his own trance. You see, purple palm tree delight will save all of humanity just like that.
ALSO READ: Call Stranger Things' Surfer Boy Pizza's Number for a Hilarious Surprise by Argyle
What do you think would happen if Vecna truly enters Argyle's mind in Stranger Things? Since "our dude" was literally collecting shrooms in Stranger Things 4 ending, do you think he is actually planning to make Vecna dance on his stash? Our comment section is all ears to hear your opinion. Stranger Things 4 is now streaming on Netflix.