Have you been ever told that you look like this person or that person? How does it make you feel? Well, the cast of a Netflix Original movie, Look Both Ways, doesn't seem to like it. The cast of the movie talked about the doppelgängers and how they feel about it, along with who they look like. Let's find out what they have to say.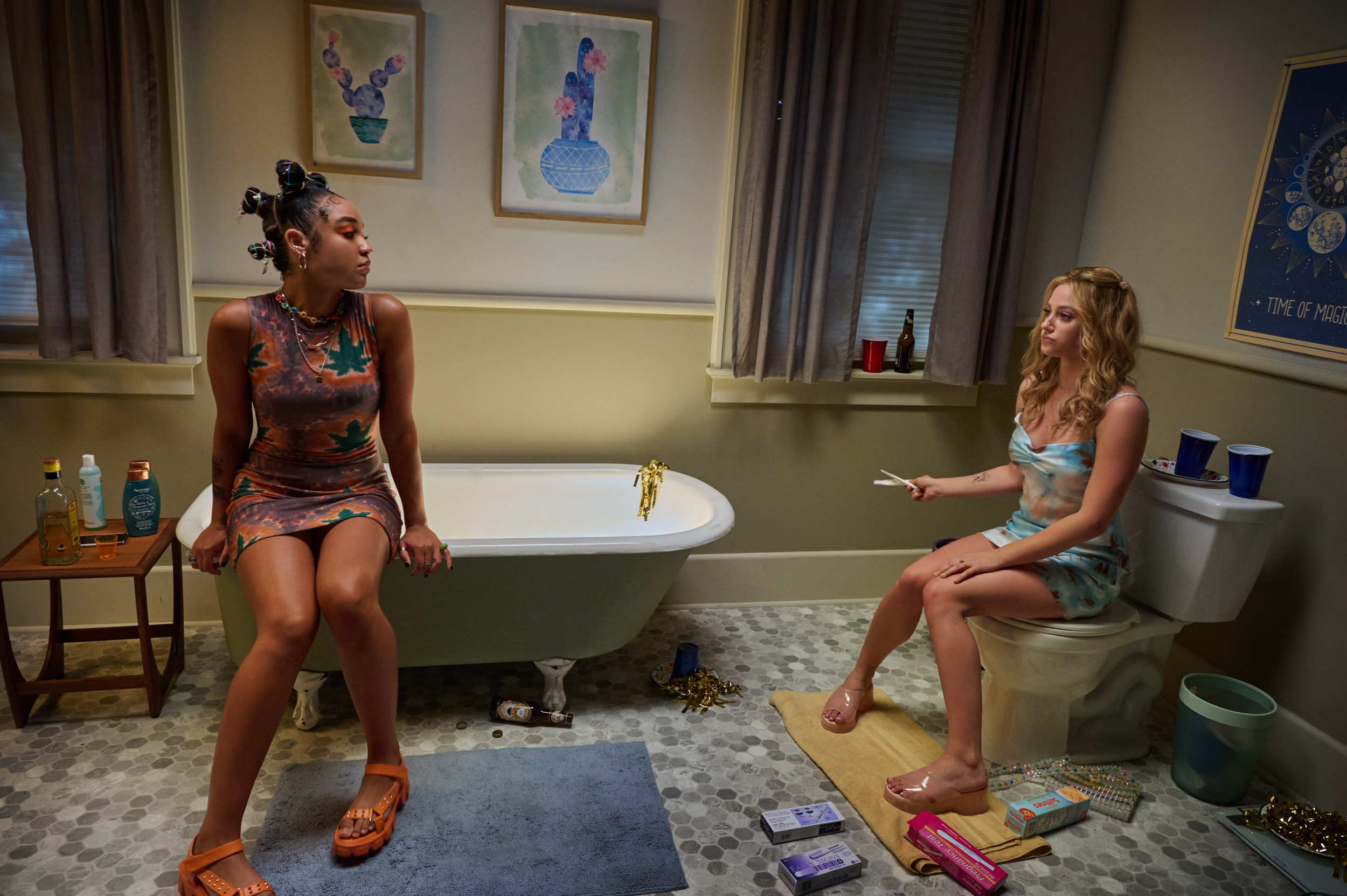 Look Both Ways is a Netflix Original romantic movie that has the protagonist living in two-different alternate realities. The movie revolves around this simply big question: what if? Because from the beginning; we see Natalie has to make a huge life decision right after graduating from high school and before going to college. From there, we see her living in two different realities where we see the answer for what if she had chosen this over that? However, right now, we have a question: how do these cast members feel about the doppelgänger?
The cast makes us Look Both Ways
If you've watched The Vampire Diaries, you'd quickly understand what these doppelgangers are. For the unversed, doppelgangers are look-alike but are biologically unrelated. Recently, Lili Reinhart, Danny Ramirez, and David Corenswet appeared together to answer some questions from Netflix's Cookie Jar. Along with many questions, there came a question regarding the plot of the movie. "Who is your celebrity doppelgänger?"
As soon as they heard the word doppelgänger, David said, "I feel like doppelgangers are dangerous." He further says, "Oh, you look just like this person, and then they don't like that person," which is pretty understandable.
But do you want to know who the cast looks like?
No matter how much we deny it, people would come up to you to inform you who, according to them, you look like. So, Lili Reinhart shares that people believe that she looks like Brittany Murphy. While agreeing with her, Danny shares he goes through phases with his hair. But Lili reminds him that during filming, "you did liken yourself to Johnny Depp." As excitedly as David agrees with her, he adds that when he was younger, people would tell him he looked like Hayden Christensen. Does he look like Anakin Skywalker (Hayden) from Star Wars? And can you imagine Danny looking like Shark Boy back in the days?
ALSO READ: This One Love Lesson We Must Learn From 'Look Both Ways' on Netflix
Well, there are the opinions of the actors themselves. How do you feel about it? Who is your celebrity doppelgänger? While you're figuring it out, watch Look Both Ways here and explore what the question was based on.