There hasn't been a character like Ruth Langmore in any TV series for ages. The character was not only someone people loved but desperately hoped would survive. Her journey has not been easy. And creators of Ozark designed her in a way that she never stopped trying. Probably why people loved her so much was her courage and ambition to do better in life. However, the stars weren't aligned for her. She met her eventual demise, but she was her courageous self even in her last moments.
After completing her four-season-long journey, Ruth was finally at rest. So what better way to honor the trials she endured than to recall them again? So here is the complete character arc of Ruth.
Rise and Fall of the Queenpin Ruth Langmore
Ozark was forever changed for viewers when it introduced the impenetrable Ruth Langmore in season one episode two. We first met Ruth when she was just working as a housekeeper in a Motel, which she went on to buy later on.
Ruth impresses Marty with her skills by stealing three million for him, and that was the birth of their relationship. For Marty, Ruth was a reliable right hand that could help him in money laundering. But for Ruth, Marty was her way to a better life for her and her family.
But ever-ambitious Ruth quickly shifted her motive from just watch and learn to watch and rule. She makes a plan to learn how to launder and then kill Marty.
Soon enough, she gained Marty's trust even so that Marty made her the manager of the strip club she robbed for him. However, as Ruth was making gains, her family, for whom she was doing all this, was pulling her down.
Especially her uncles, who wanted to kill Marty. But in a tug of war between her uncles and Marty, Ruth decided to side with Marty and killed her uncles.
After her uncles left for the heavenly abode, Ruth made substantial gains. She earned Marty's trust and even asked for a raise. She desperately wanted to take care of her orphan cousins Wyatt and Three, who still don't know that Ruth killed their fathers.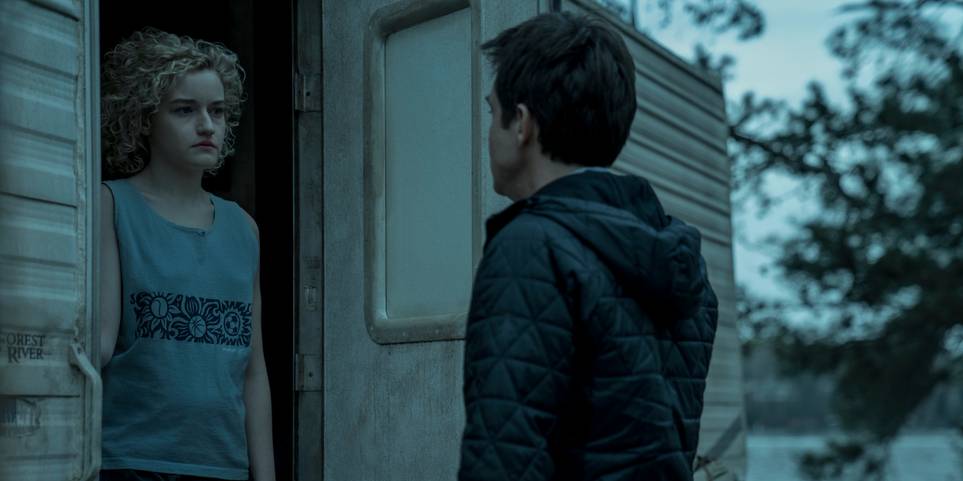 At the highest point in Ruth's life, everything was going well. Wyatt got into a college, and Marty made her the head of the whole operation. But her father, who now was out of jail, did not approve of her choices. Things got so bad between them that her father became the casualty of a cartel deal.
ALSO READ: "I'm just a young girl": Julia Garner Narrates Ruth Langmore as Netflix Bids Farewell to Her Character in a Heartwarming Poetic Montage
However, everything quickly came down, falling hard after that. Soon Wyatt was also killed by the same cartel, and Ruth even avenged his death and ended up dying because of it.
Just before the end, Ruth had reached her American dream. She had a clean slate, a casino, and a new life. But the past caught up to her, and she had to pay. Regardless, she was a brave character.
What do you guys think about Ruth Langmore and the life she lived? Was death the only way out for her? Let us know in the comments.
Watch the whole story of Ruth in the 43 episodes of Ozark streaming only on Netflix.