Veteran actors Laura Linney, Maggie Smith and Kathy Bates are all set to star together in the upcoming drama film The Miracle Club. The movie has completed its filming and production in Ireland and is currently under post-production. Set in Dublin, the movie first commenced filming in April 2020. With a number of legendary actors in the film, one can't help but be excited about it. Recently, the first look from the movie surfaced online and it looks stunning, to say the least.
Laura Linney in The Miracle Club
To date, Laura Linney has starred in 42 movies. The Miracle Club will be Laura's 43rd movie. Laura is best known for her roles as Wendy Byrde in the Netflix series Ozark and as a single mother in the 2002 movie, You Can Count on Me. The film will be a production of Zephyr Films and City Films Entertainment. Described as a drama film, the movie will feature the story of a group of riotous four working-class women from Dublin. On a pilgrimage to the holy city of Lourdes in France, the four women rediscover each other's friendship and unveil their own personal miracles. Here's the first look from the movie:
The picture features both Laura Linney and Maggie Smith and is simply breathtaking. The Miracle Club is based on an original screenplay by Jimmy Smallhorne, Timothy Prager and Josh Maurer. The film also features Kathy Bates.
Previously, the two actresses Maggie Smith and Kathy Bates were a part of the 2006 project Pushers Needed. Interestingly, Pushers Needed had a similar storyline to The Miracle Club.
ALSO READ: An Accolade Overdue and Well Deserved, Ozark's Queen Consort, Laura Linney Walks the Hollywood Walk of Fame
About the Cast
Laura Linney is a recipient of various awards including two Golden Globe Awards and four Primetime Emmy Awards. Laura has also won the nomination for three Academy Awards and five Tony Awards.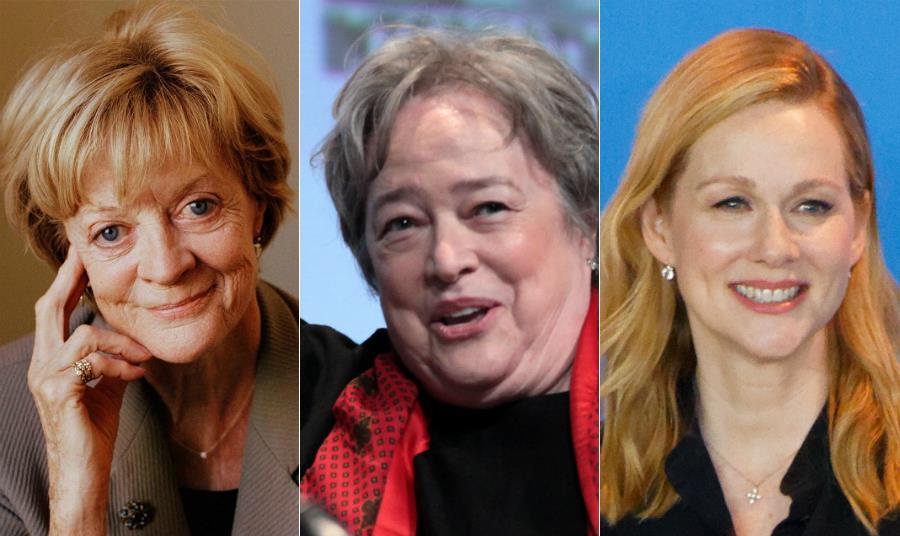 Furthermore, the film also stars 4-time Emmy Award winner Maggie Smith. Smith has been part of several movies and shows. Notably, her famous roles include Violet Crawley in the drama-romance series Downtown Abbey and Professor Minerva McGonagall in the Harry Potter franchise. 
American actress Kathy Bates is also a part of the movie. Bates's iconic roles are in the horror film Misery and Titanic where Bates played Margaret Brown. Oscar nominees Stephen Rea and Agnes O'Casey are also a part of the film.
As of now, we have no release date for the movie from Netflix. Are you excited about The Miracle Club? Do let us know in the comments.