Netflix is making quite a name for itself in the documentary genre. Even though the streamer's catalog is shrinking every day, the documentaries remain one of the best offerings on the platform. The streamer just debuted The Mystery of Marilyn Monroe: The Unheard Tapes this month and now, the 2020 docufilm Youth v. Gov is ready to stream on the platform. 
The inspiring story of 21 young activists 
The Christi Cooper film follows the most interesting and inspiring cases of all time. It follows 21 young American activists who file a lawsuit, Juliana v. The United States of America against their government for policies that are actively affecting the environment and the planet. One of the plaintiffs reveals that she's afraid for the future. Another is terrified that life will dissolve if the drought continues. Elsewhere climate change is affecting another's family farm.
21 young Americans sued the US government for failing to protect the planet in a revolutionary lawsuit.

Their journey is documented in Youth v. Gov — now on Netflix. pic.twitter.com/ucRE18zhws

— Netflix (@netflix) April 29, 2022
These young activists, aged between 11-22 years, teamed up together to fight for their beliefs. The non-profit legal agency, Our Children's Trust, has been representing the youth and fighting their case since 2015. They come from various states across the country: Florida, Alaska, Hawaii, Colorado, Washington, Oregon, Arizona, New York, Louisiana, and Pennsylvania. Some of the youths also come from marginalized communities and are also members of the queer community. 
"We are not willing to wait around for someone else's timeline to dictate the trajectory of our lives," states Kelsey Juliana, a climate activist. 
The trailer of Youth v. Gov ends with the hope that even if they end up losing the case against a powerful opponent, this will remind others to take action to bring a change. 
ALSO READ: New Updates for 'The Witcher: Blood Origin' Suggests a Potential Release Date and More of THIS Character
Check out the Youth v. Gov reviews 
The documentary has a 7/10 rating on IMDb. Youth v. Gov has won several awards including the 2022 Colorado Environment Film Festival Award. It was the winner of the Woods Hole Film Festival Jury and Audience award.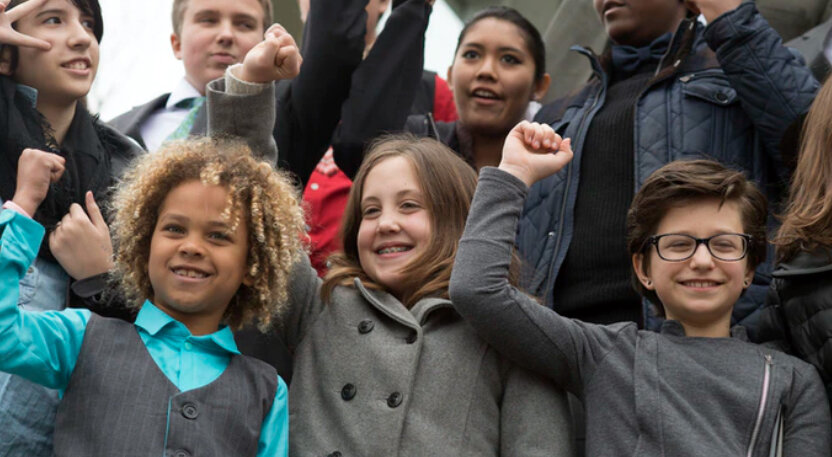 POV Magazine writes: "Cooper hopes that by introducing audiences to each young person on a personal, human level, people will see the fire in their eyes and come to understand their motivations."
Furthermore, Glenn Close found the film "humbling, educational and deeply inspiring. Bravo!"
Have you streamed the documentary yet? What were your thoughts after watching these youngsters taking a stand against the government?
ALSO READ: What Makes 'the Mystery of Marilyn Monroe: The Unheard Tape' on Netflix Special From Others?