You know Eric Effiong! The BFF of Otis is in the popular Netflix series Sex Education. A gay man who is known for his hilarious replies in the show. His comic timing is superb, and he is also known for his strong and fair thoughts. He is one of the central characters in the show. Eric is also known for representing one of the primary aspects of the LGBTQ community in the show. He has appeared in 3 seasons of Sex Education made so far and is up for season 4 too.
Recently, Netflix made a compilation of some of his iconic scenes, allowing us to relive some of the best moments of Eric from Sex Education. Check them out with us.
ALSO READ: WATCH: The New 'Doctor Who' AKA Eric (Ncuti Gatwa) Flirting With 'Sex Education' Co-star Maeve (Emma Mackey)
Eric Effiong being iconic
Eric is a vivacious character. Because of his extroverted personality, he may come out as shameless, but he really just wants to fit in. In one scene of the show, Otis and Eric decide to have a quiet conversation regarding what happened between them in the restroom. While they're there, Eric advises Otis to fix the wanking issue that's preventing him from getting hard for his girlfriend. Owen, who we later learn was responsible for starting the chlamydia epidemic at Moordale, steps out of a rattling restroom stall during the wonderfully charming encounter.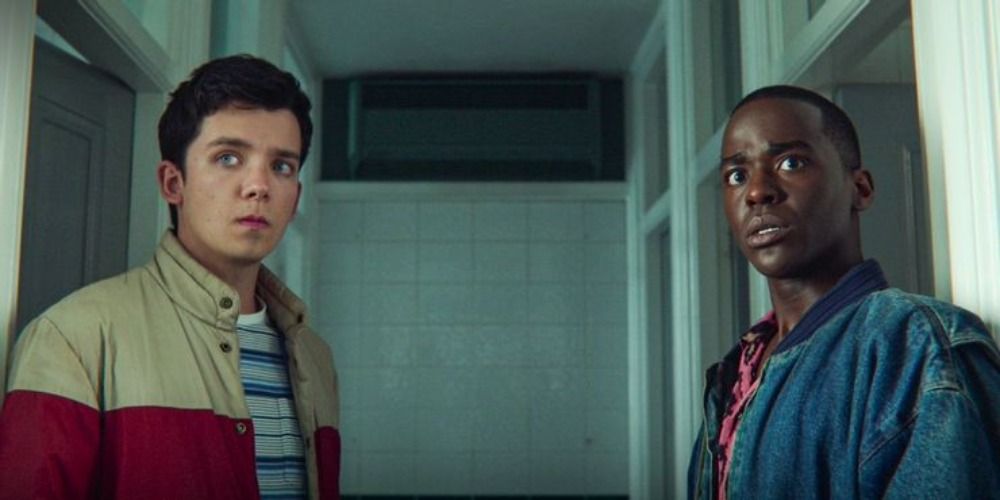 For fear of social awkwardness, Owen fumbled and said, "Well, I wasn't going to come out because what you're talking about is very strange and embarrassing, and I thought it would be awkward."
"You should wash your hands, you dirty pig!" Eric said, delivering the most famous statement in the show's history.
Recently, Netflix's Twitter account named Strong Black Lead posted a compilation of Eric being iconic.
eric effiong once said ☝🏾 pic.twitter.com/GO4DHaqT9t

— Strong Black Lead (@strongblacklead) August 20, 2022
He is hilarious and loud, isn't he? His character has received loads of love from the audience. But will he be back in season 4 of Sex Education? Read more to find out!
ALSO READ: Neil Patrick Harris Lauds 'Sex Educations' Ncuti Gatwa for Being "The first gay doctor", Says It Is Going to Be "Super Cool, Sexy"
Will Ncuti Gatwa be back in Sex Education Season 4?
After the BBC shocked everyone by announcing Gatwa had been appointed as the next Doctor Who only hours before the BAFTA TV awards in May, fans worried about Eric's future on the program. Presently filming in Wales is the next season of the British science fiction program, which was created by It's a Sin creator Russell T. Davies.
Well, there is good news for all the Eric fans. He is going to be back in season 4 of the show. It is also confirmed by the magazine Variety.
Let's hope we see a lot more of him in the show's next season. What do you think of Eric's character? Let us know in the comments.
ALSO READ: After 'Sex Education', 'The Sandman' Might See an Actor Join the Ranks of 'Doctor Who'