Just imagine if you have all the money in the world and you can afford to have a home away from home, would you want to have it? Well, if you love traveling or you have to travel constantly, it would be amazing to have a moving home. However, it is still a dream for many people. Will Smith is living that dream because he has the most amazing and perfect moving home.
Being an actor, one has to travel a lot and needs to stay away from home. Therefore, they constantly feel a void that needs to be fulfilled. However, Anderson Mobile Estates is the savior of these actors. They create moving homes from trailers and make the actors feel at home. Although the cost of those trailers is extremely expensive, if you are as famous and successful as the Men in Black actor is, owning a home like this would be easy. Here is everything about Smith's home away from home.
When away, Will Smith has another home
Being an actor and staying away from home can be exhausting and difficult. But Anderson Mobile Estates provides the world's most extraordinary land yachts. With the extremely lavish, custom-built, and rich interior celebrity trailer which makes them feel like home, The Heat was the first ever moving home. The Heat is specially designed for the King Richard star.
The cost of the custom-built motor home is $2.5 million, and thus, ranks among the most expensive in the world. Anderson Mobile Estates is the first ever company to make the roofs expand as well. Whenever Smith is in the movie for the shoot, he uses this home away from home as it provides him with a full kitchen, a living room, lounge area, professional make-up station, along with proper separate bathrooms. The doors in the trailer are called the Star Trek doors.
ALSO READ: Will Smith to Lose Out on His 'Aladdin' Role to THIS $800 Million Worth Gigantic Star
Whenever the Oscar-winner isn't using the trailer, it is available for rent for $9000 per week. There are Eight pistons to push out the roof, that rise it 42 inches. The rise creates the upstairs level where one can see a 30-person screening room with automatic shades along with a 100-inch drop-down screen. The 55-foot, The Heat, offers 1,200 square feet of living space and provides the luxuries and amenities that one normally finds on a yacht.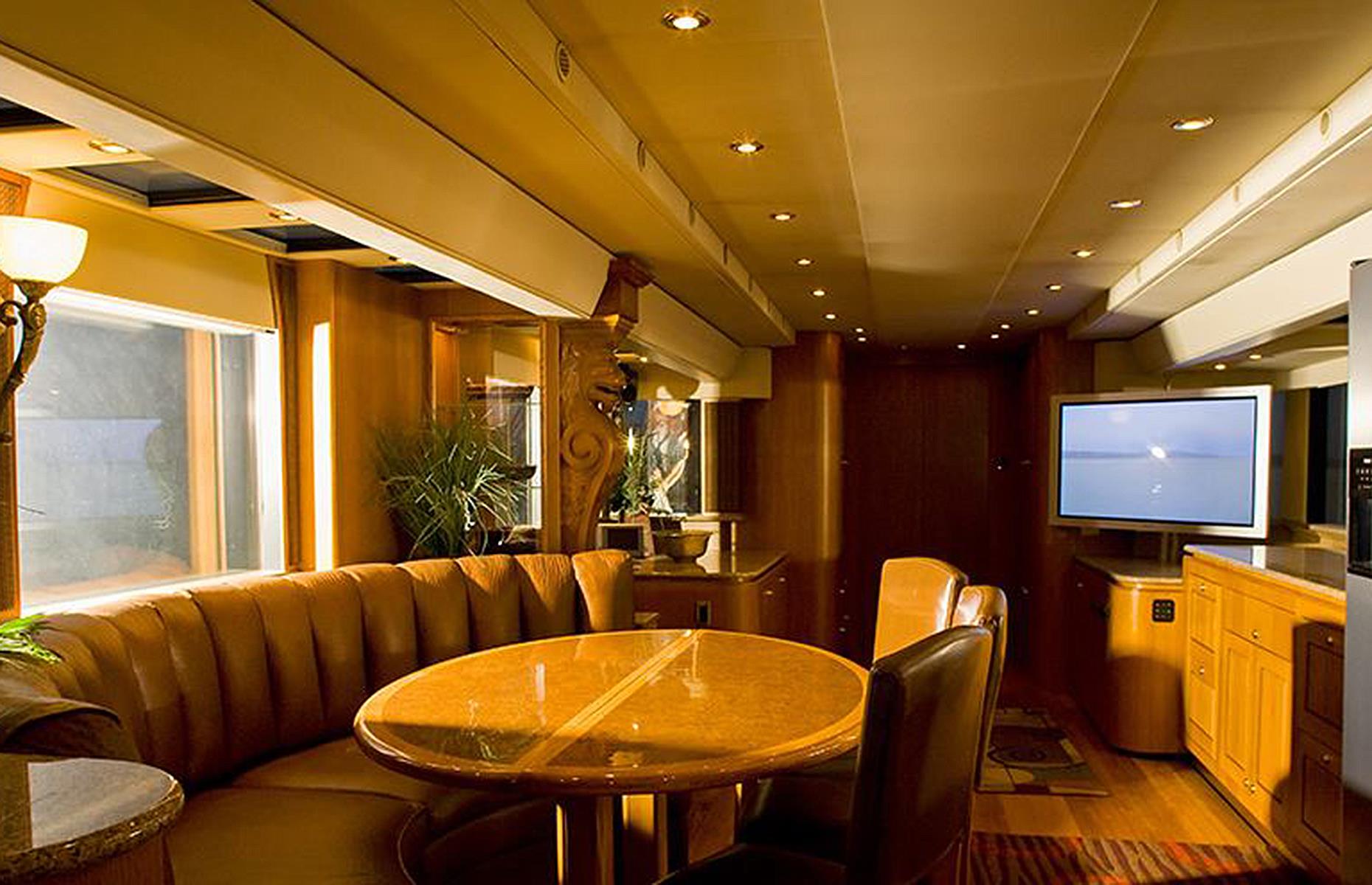 While filming for Ali, Men in Black III, and The Pursuit of Happyness, the actor lived in the moving home in the early 2000s. Apart from Smith, other A-list stars like Shakira, Mickey Rourke, Kevin Hart, Brad Pitt, Charlie Sheen, Jim Carrey, Whitney Houston, Jamie Foxx, and Bill Clinton have owned or used one such mega-motorhome at some point in their life.
ALSO READ: Will Smith Reveals How 'Dead Poets Society' Actor Robin Williams Almost Made Him Reject a Disney Movie
If you also had a chance, what facilities would you prefer in your motorhome? Tell us your fantasized version of your home away from home in the comment box.