Did you know the Deadpool mercenary, Ryan Reynolds, actually did a signature superhero landing? And that it was not for his DC movie but because of an accident? Not only do fans admire The Adam Project star for his intellectual personality, but also his spot-on comic timing. Over the years, Reynolds has provided his audience with some of the most remarkable performances. One such film that reflects how great he is as an actor is his 2021 action comedy, Free Guy.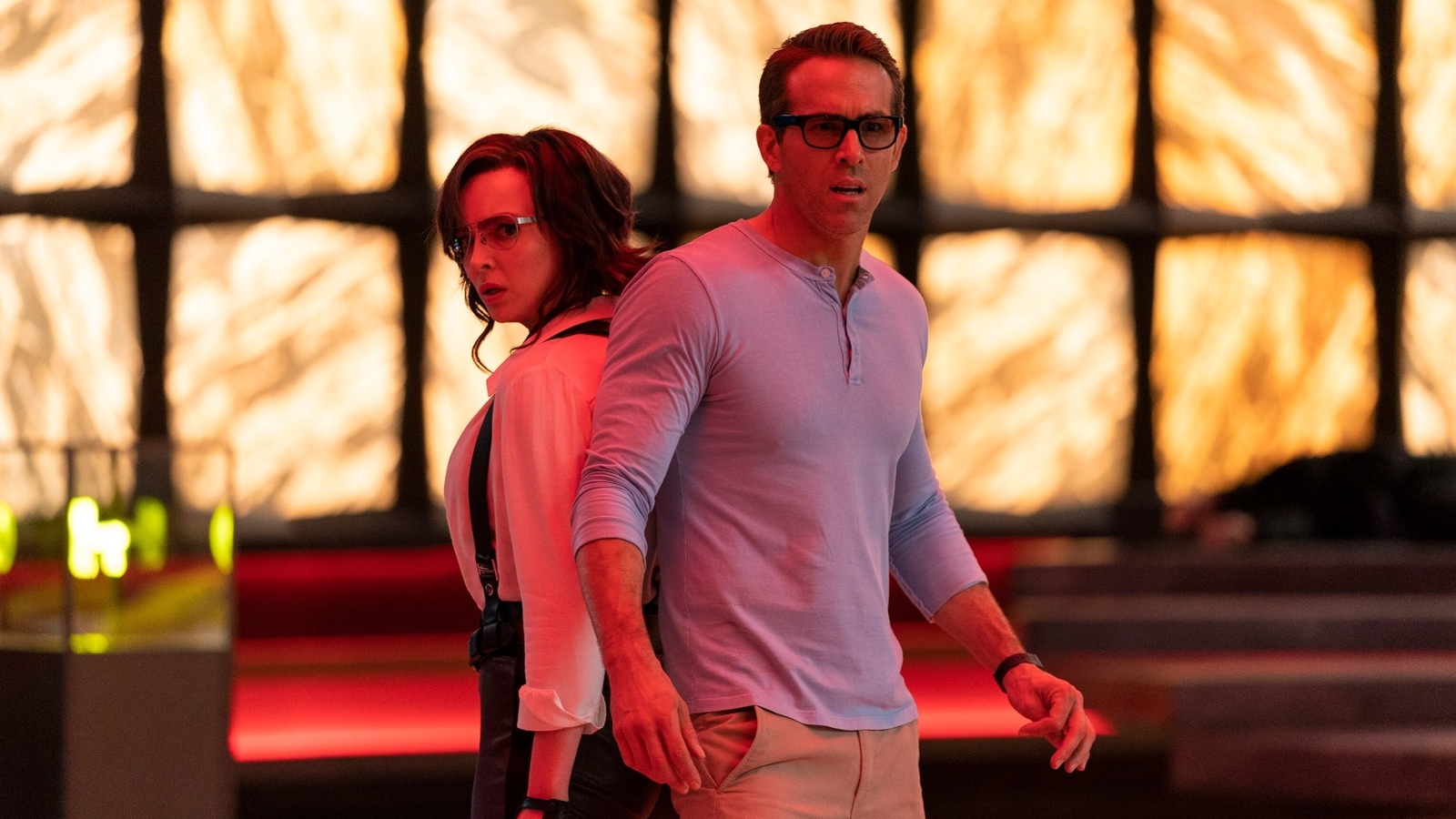 It is a refreshingly funny and heartfelt romantic comedy in the guise of a wacky and surprisingly clever video game action movie. And at the top of it all, It has Ryan Reynolds, and he gives us everything. Fascinatingly, Ryan's humor in the movie was so top-notched that even a barrier separating the celebrity from the crowd at one of his promotion tours cracked down!
Ryan Reynolds almost injured himself during Free Guy promotions
Back in 2019, when  Ryan Reynolds was attending Comic-Con in Sao Paulo, Brazil, things got rather heated. The Barries between the crowd and the actor broke abruptly as he promoted his new movie, nearly crushing him. Spectators posted videos of the incident on Twitter, where one could see the Wrexham AFC owner leaping back as onlookers almost fall on him after tripping over a barrier.
QUASE QUE O RYAN VAI KKKK E O JOE RINDO KKK #CCXP19 pic.twitter.com/tQ3j2gtO9v

— 𝐝𝐚𝐧𝐢𝐞𝐥𝐥𝐞 🎃 (@blckbeardt) December 7, 2019
Later on, the 45-year-old Canadian actor talked about it in an interview with Entertainment Tonight and explained the entire situation. Reynolds said how horrible the situation was and that he was worried both for the crowd and his leg. "What you could tell is that they were falling, like, 'Oh, they're gonna be fine,' and it's like, 'Oh, but that leg is gonna go,' so I jumped out. But it was, yeah, everyone was fine," said Ryan.
o Brasil sem estruturas pra receber o evento que é Ryan Reynolds #CCXP19 pic.twitter.com/GCEjZ8lmq7

— poc mágica (@laercioloveKARD) December 7, 2019
And well, how could any of his interviews be complete without evoking a bit of laughter? The actor joked about how his wife, Blake had asked him to come back home in one piece, so that was his entire goal at that time. Thankfully, both the crowd and Deadpool's leg were completely fine.
ALSO READ: REVISIT: When Ryan Reynolds Went a Step Too Far to Promote 'Free Guy' and Got Into Trouble With "Fantasy" Singer Mariah Carey
What would you do if you were at Reynold's place? Do tell us in the comments below.