What would your wish be if you'd get a chance to meet your favorite celebrity? You would think of 100 different things. And you would also find some of those things weird. Well, what if we told you that you're not the only one who would have these fantasies? The one and only Millie Bobby Brown also have these fantasies. Let us find out more about her celebrity wishes.
Millie Bobby Brown wants Cardi B to do this only!
As we all know that music has been a massive part of this Netflix original Stranger Things. Even the stars themselves are also fond of music personally. As we know that these Strange kids have a hidden talent for singing, and Millie Bobby Brown is no exception.
But did you know Millie is a big fan of Cardi B? In fact, Millie is obsessed with her. Cardi B makes this one sound and people actually go crazy for it. Now, we know Millie is also one of them. At the Time 100 Gala in New York City, when Millie Bobby Brown had started working for the third season of Stranger Things, she talked about it. When the host asked Millie if she was looking forward to meeting anyone specifically that night. This is how Millie reacted to the question.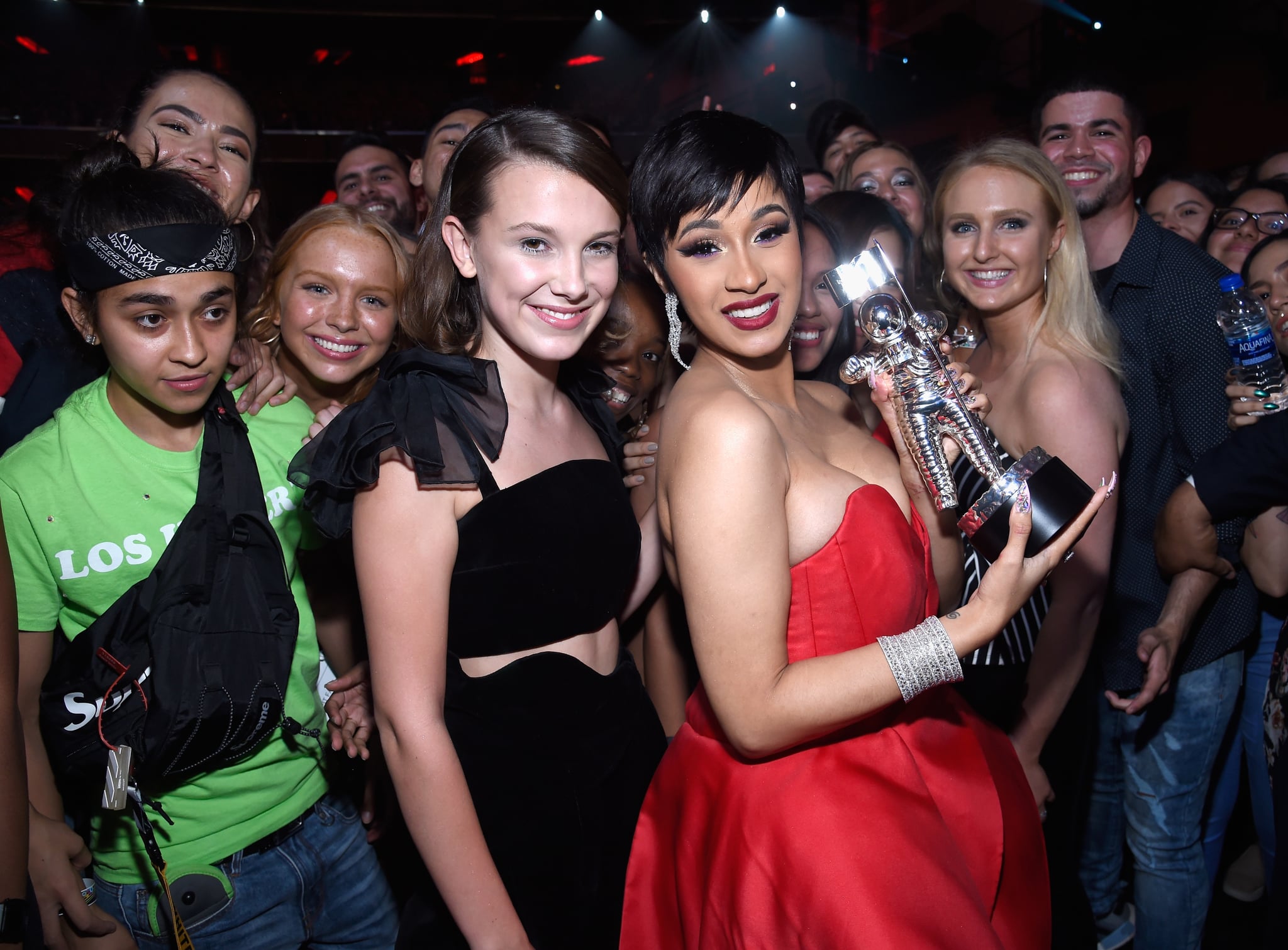 Millie said yes while blushing through the whole conversation. Millie said she wanted to meet Cardi B while struggling to find the right words out of excitement. The host comforted Millie and said they all are obsessed with Cardi. She asked Millie what she would do if she would meet Cardi there?
Also Read: Duffer Brothers Will Probably Surprise Everyone, Including Netflix With Their Idea for a 'Stranger Things' Spin-off
And Millie revealed she loves how Cardi makes that sound. It makes her so happy. She also said that she would make a video of Cardi doing that and post it on her Instagram. Well, we understand her enthusiasm and excitement about meeting her favorite artist. However, unfortunately, Cardi couldn't attend the event that night and Millie didn't get her fan-girl moment with her.
Now, we are excited to see Millie and Cardi together. How do you think this meeting between these powerhouses would go? Also, all episodes of Stranger Things season 4 volume 2 are streaming on Netflix. Have you watched it yet?