What names come to your mind when you hear female Tennis players? If you say Serena and Venus Williams, then congratulations. Because not only do you have great knowledge of spots, but an awesome taste in films too. If you are a fan of the Williams sisters, you must know about the docudrama made about them and primarily their father Richard Dove Williams, Jr. The name of the film is King Richards.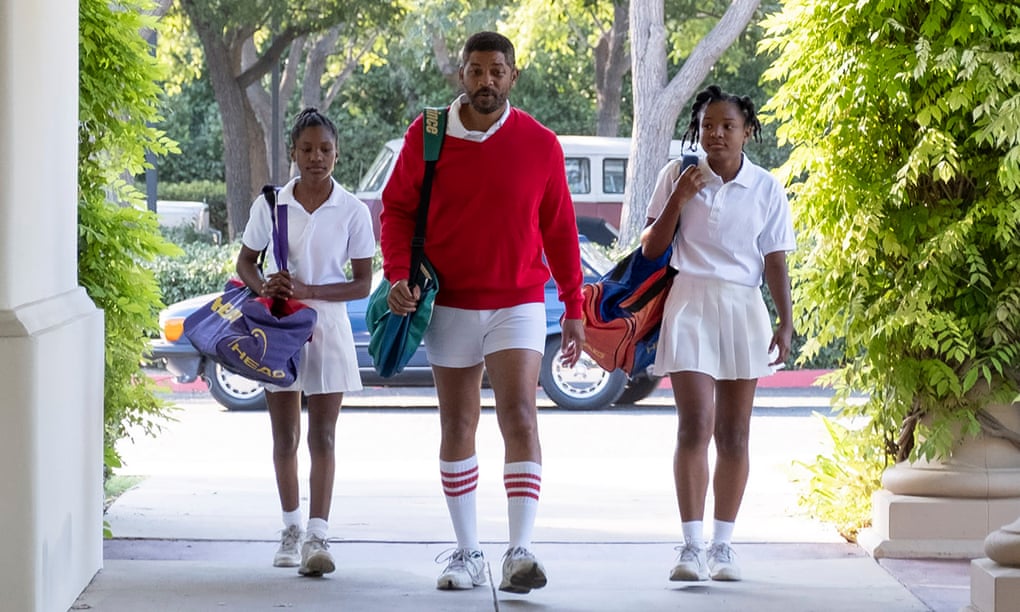 The historical biography of Richard Williams, the father of Venus and Serena Williams, is the basis for King Richard. It is a fictional film directed by Reinaldo Marcus Green, albeit considerable artistic license was used to improve the narrative. Let's explore it a bit more.
ALSO READ: Will Smith Continues Damage Control, in Negotiations With Netflix for a Tell All Biopic
All about King Richard
In the movie, the father of the Williams sisters claims that his daughters were destined to become tennis stars. All they needed was someone to assist them to improve their training regimen. This would happen as long as they stayed on track with his 84-page plan and got his approval. It's the story of a supportive father, who would do anything for his daughters.
Venus and Serena Williams were directly involved in the production of the movie as producers as well, and they gave the movie their approval. The film felt more real because of things like Venus Williams's white hair beads when she was facing Arantxa Sanchez Vicario and their Volkswagen bus.
The American Film Institute and the National Board of Review both ranked it as one of the top movies of 2021. The movie won six nominations for the Best Picture category at the 94th Academy Awards. Will Smith won the oscar for best lead actor.
ALSO READ: Chris Rock Left With "mixed feelings" After Will Smith's Apology Video, Ready to Meet But on One Condition: "Chris will call him, but only if…"
Coming back to the availably of the film, sadly it isn't available on Netflix. But you can watch it on HBO Max. It is also available to rent or buy as a stream on Google Play, iTunes, and Amazon Prime Video. We don't yet know if and when the film will arrive on the streaming giant. Until the film starts streaming on Netflix, you can check out other films of Will Smit that are available on Netflix. Let us know your favorite in the comments.