One of the most loved and exciting spinoffs on Netflix is Cobra Kai right now. The original Karate Kid spinoff has been fan-favorite because of all the action and teenage drama. The show follows the lives of the former enemies Daniel LaRusso and Johnny Lawrence from the original Karate Kid movies after 34 years. A lot has happened since then and even a lot more is happening right now. Now, when Cobra Kai season 5 is just a few days away, the fans on Reddit remind us of the original Karate Kid movies.
As many characters from the original movie will appear this season, fans cannot keep themselves calm. However, the previous season ended on some troubling cliffhangers. Recently, Netflix premiered the official trailer of the show, making the fans go crazy. After watching the trailer, fans noticed some details which made them form their own astonishing theories. They imagined the plot and characters according to their understandings. An interesting question came to mind while reading about these theories: What if Reddit wrote the plot of this upcoming season 5? We have an answer for you here.
The alternate plot for Cobra Kai season 5 by Reddit
Although, so many theories are going around the show's upcoming season, this plot by the Redditors is far more interesting. It is interesting because they have changed the most iconic moment from the original Karate Kid movie. That moment is the major reason behind the spinoff itself. Here, look at the systematic description of the plot on Reddit.
Till now, the series has had 10 episodes each season. Therefore, this new plot also has 10 episodes, each with a detailed description of the plot. However, the major noticeable change they have made is in the last episode. Daniel winning the trophy in the original Karate Kid is the most iconic and memorable moment. Before winning the tournament, Daniel's pose has been his signature pose. So, this change of story while recreating that moment makes us feel nostalgic.
ALSO READ: Eagle-Fanged Fans Spot 'Naruto' References in 'Cobra Kai' Season 5 Trailer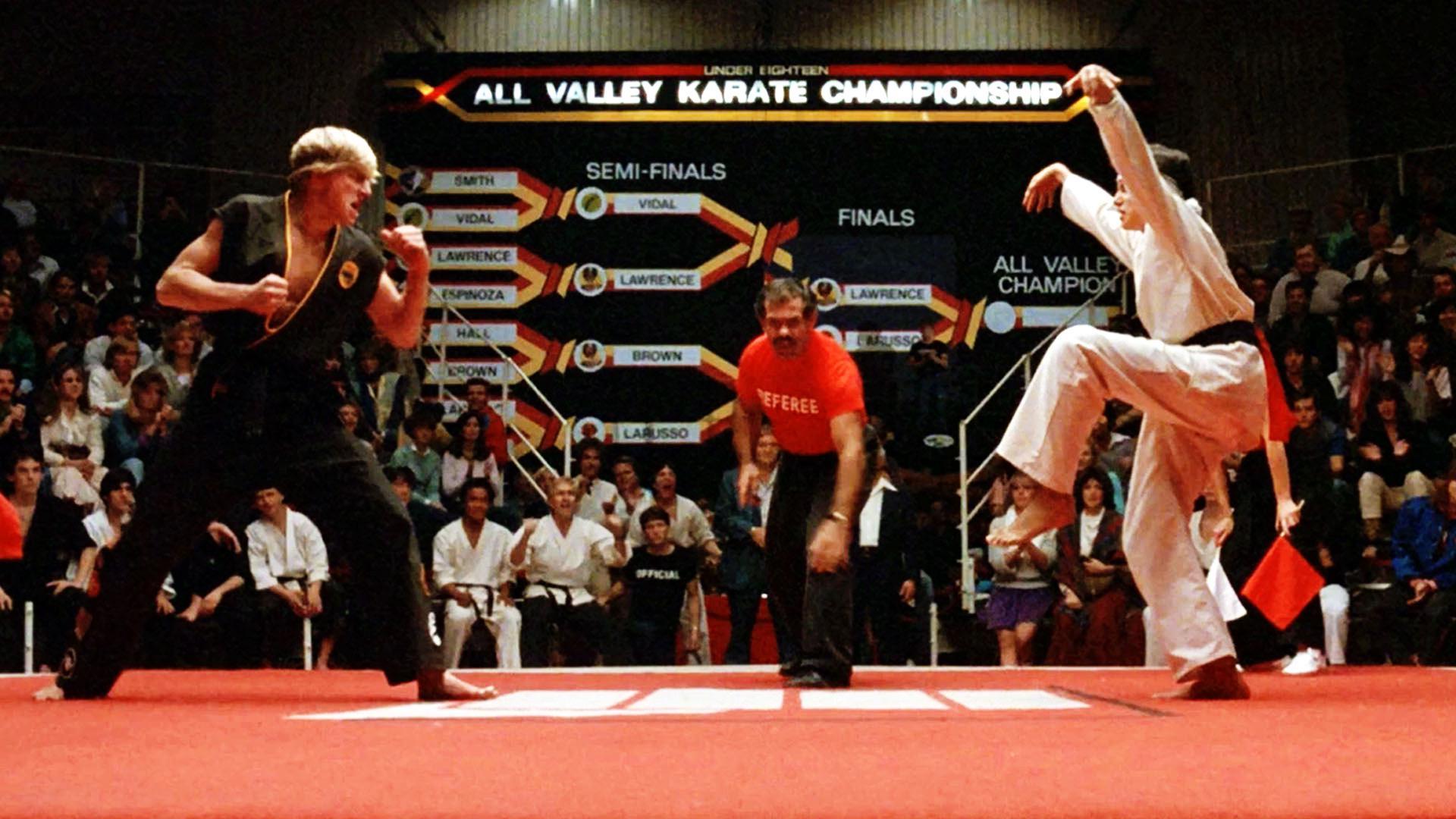 The whole plot is full of surprises than the show itself offers. But this last episode where Daniel gives the trophy to Johnny and the declaration might give the show a perfect end. What is your take on this? Do you think this plot needs any changes? Suggest them in the comment box below. While waiting for September 9, you can always re-watch the show here.