Sports is indeed a bare and baked picture of human life. Hence, it is no surprise that more often than not, something absolutely miraculous happens that leaves each and everyone in the audience gasping for breath. And while there are a hundred sports that people have been watching and going crazy about, there is one that has caught the most attention in the past few years i.e., Formula 1. And a sizeable chunk of that fame and craze is because of Netflix's breakthrough sports documentary series, Drive to Survive.
Following what can be called the most dramatic end to an F1 season, the world now is witnessing the fourth season of Drive to Survive. The 2021 season ended in a rather exciting fashion. The world was divided over the result, and it was that last lap when it was confirmed that this season is going to be epic. Hence, it is natural to have an intrigue about how the team got it all on the camera. The executive producer of the series, Paul Martin, recently sat down to talk about it with GQ. Here is what he said.
"I had no idea what was going on," Drive to Survive executive producer Paul Martin on that final race
The Abu Dhabi Grand Prix was indeed the center entire world's attention in the middle of a bleak winter. On the night of December 12, 2021, Max Verstappen got his hands on the tag of Formula One World Champion. But it all was in a shade of controversy, and like anything else that happens during the Formula 1 season, was bound to find a place on Netflix's Drive to Survive. The last race featured two staunch rivals in Max and Lewis Hamilton, pitting Red Bull and Mercedes against each other.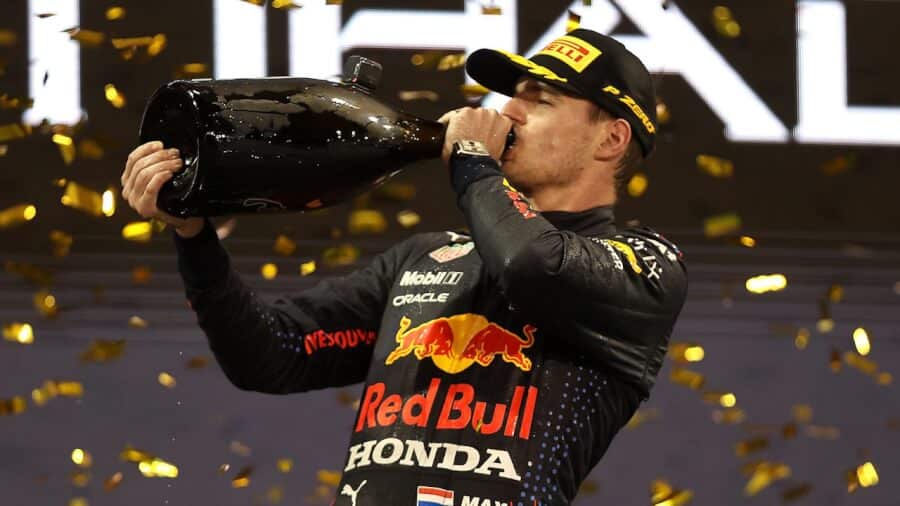 However, Martin said that the show is not just about the two big names. He revealed they want to see everything that the audiences desire. "But Drive To Survive isn't just about those two teams," Martin says. He talked about how they covered the fan-favorite Guenther and the new Japanese driver, Yuki. However, he was like all of us while watching the race. "As to the race itself, like the rest of the world, we watched open-mouthed," he added.
The race ended on a rather controversial note. However, the production team of Drive to Survive tried to stay away from it. Martin said, "I had no idea what decisions were being made and why. We tried not to get involved in the aftermath."
ALSO READ: Highlights of F1: Drive to Survive Season 4- Most Dramatic and Explosive Moments
Drive to Survive Season 4 is now streaming on Netflix