Spiderman had made his appearance in Marvel movies like the Avengers. Similarly, Tony Stark, aka Iron Man, has several times appeared in Marvel's Spiderman movies. However, fan favorite Deadpool was always left out of all the crossover shenanigans that tend to happen. But with the recent announcement that the Ryan Reynolds starrer Deadpool is finally making an entry into the MCU, chances are future crossover events will feature the foul-mouthed hero as well.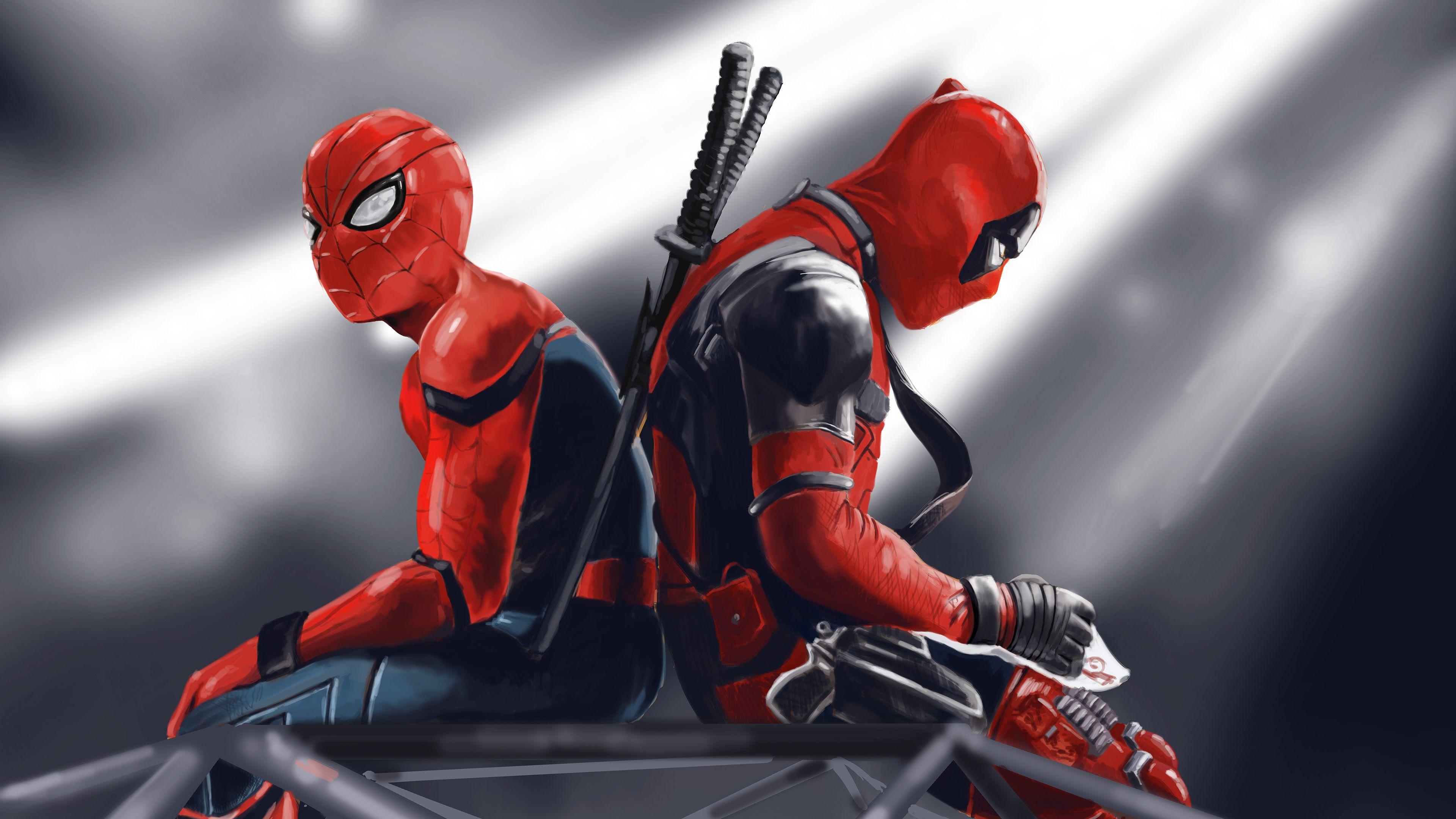 But until that happens, this video is the closest we can get to a Spiderman and Deadpool crossover. Marvel should take notes as well because we can actually see this happening in the actual movie! 
ALSO READ: Is Taylor Swift to Play Some Secret Role in Ryan Reynolds' Deadpool 3 After Hugh Jackman?
Ryan Reynolds and Tom Holland can do justice to Taylor Swift's Shake it Off like no other
What if Deadpool and Spiderman were together and did a dance number? That is exactly what Thinerd posted on Twitter and oh boy, is it entertaining!
deadpool chegando nos filmes da marvel, cenas como essa se tornam possíveis pic.twitter.com/HxJH0oqInB

— thinerd (@thiagochareti) September 28, 2022
From one of Taylor's best-selling albums, 1989, Shake it Off is a fun song that instantly puts you in a bright mood. Same applies to Spiderman and Deadpool. Both the superheroes confidently shake and sway their hips as they dance to the 2014 hit pop song. Their character-specific mannerisms add to the flavor of the performance. They put on a great show for the crowd as Spiderman does a flip in the air and then jumps into Deadpool's hand to finish off the performance. 
While it is easy to imagine Deadpool doing that, Spiderman does a better job than the former! Ryan Reynolds can easily do such a ludicrous thing because it is not unexpected from his character in Marvel. Spiderman actor Tom Holland has already shown us that he is capable of being sassy with his performance to Rihanna's Umbrella. 
In other news, Deadpool 3 is confirmed for a release on September 6, 2024. Not only is the sequel coming back after a gap, but it is also bringing back Hugh Jackman as Wolverine.
ALSO READ: Chris Evans Admires a Comedy Actor for Being "unfairly talented" & "hilarious" and It's Not Ryan Reynolds
We hope Marvel gets some ideas from this performance and adds some dance numbers if they ever plan a movie with the two fan favorite superheroes! What do you think? Do you want to see a Spiderman-Deadpool dance off?