Meghan Markle and Prince Harry's reservations and differences with the royal family were prominently visible in the events that followed after the demise of Britain's longest-reigning monarch, Queen Elizabeth II. The couple initially sparked controversy on September 08 when Harry alone decided to visit The Queen's Scottish estate.
As the news of the Queen's ill health surfaced, all the members of the royal family rushed to Balmoral. A Sussex statement was also released to announce that both Harry and Meghan Markle will be traveling to Scotland. However, in the end, it was only the Duke of Sussex who went to see his grandmother. The former American actress received a lot of flak from monarchists for not going with Harry. 
ALSO READ: "No one seems willing to give an inch" – Royal Author Reflects on Prince Harry and Meghan Markle's Equation With the House of Windsor
King Charles III made Harry and Meghan Markle upset
It is now revealed that it was the newly appointed monarch King Charles III who prevented Meghan Markle from visiting Queen Elizabeth II. As per a report in Mint, His Majesty believed that it would be appropriate for the Duchess of Sussex to visit Balmoral Castle. Thus, he advised Prince Harry to travel alone and let his wife stay in London only.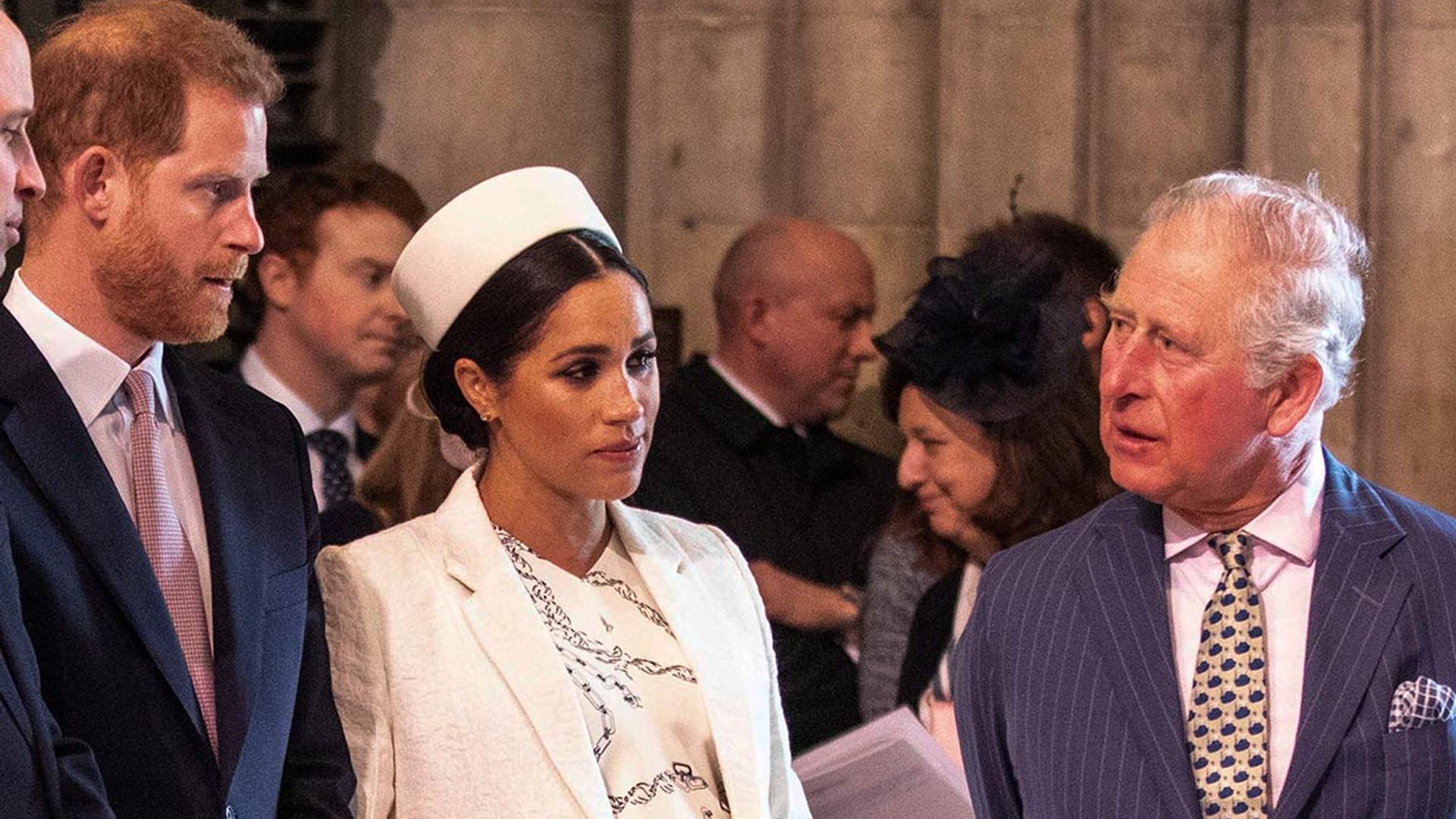 It is believed that there was a delay in the royal members reaching Scotland due to the same reason. Harry was visibly upset with his father's decision. And while trying to negotiate with him to take Meghan along, he missed the chartered plane. The Sussex royal could not travel to Balmoral alongside Prince William, Countess of Wessex, and Prince Andrew. Therefore, he had to take a private fight from London to reach the castle.
Due to a delay in travel, Harry could not see his grandmother for the last time. He was also treated more like an outsider by the House of Windsor as the Prince got to know about Queen's death just minutes before it became public. 
Meanwhile, Meghan Markle was not the only one to not travel to Balmoral Castle. Kate Middleton also stayed back in London to ensure a normal first day at school for her children.
ALSO READ: "Highly inappropriate" – Prince Harry and Meghan Markle Invite Criticism for Desiring Royal Titles for Their Children
What are your thoughts about King Charles III restricting Meghan from seeing the Queen? Let us know in the comments.