"You're here for your families! You are here for your honor! You are here because you are Vikings!" is the greeting that welcomes you aboard the blissful and violent journey of Vikings: Valhalla. Set a hundred and fifty years after the events of the original Vikings, the historical drama series is set to hit the screens this 25 February. Here is everything the team behind the show had to say before the release.
Netflix Geeked, being the geek it is, dropped a brand new video on Twitter, where we see producers, actors, and creators talk about the new Netflix series. While 150 years don't seem a lot in a larger context, it is a long period. And as pointed out by Executive Producer Morgan O'Sullivan, "the world has changed".
Welcoming the new generation of Vikings in Vikings: Valhalla
Vikings ended on a rather significant note, and that is the reason people are really excited to see what the new generation offers. No one has any resentment with the past and thus is ready to welcome the fresh stories. However, you may point out common things between the two shows. Showrunner and writer of Vikings: Valhalla, Jeb Stuart, said, "Fans will find a lot of similar things in Valhalla. The historical accuracy, the depth of characters, the suspense. But what fascinated me about this Viking story is that we expand the scope of all of that."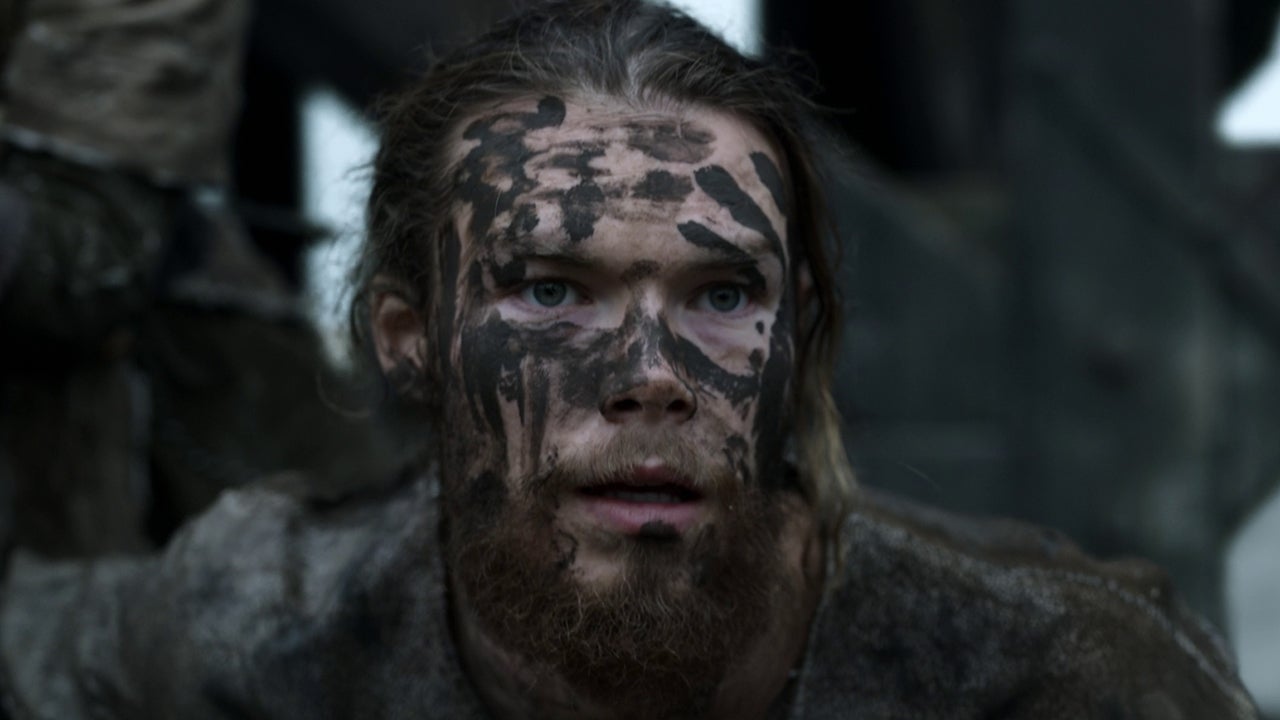 Actor Leo Suter, who plays the role of Harald Sigurdsson, described the show in his own beautiful way. He said, "If you are not familiar with Vikings, you are gonna get an awesome introduction to them pretty quickly."
ALSO READ: Vikings: Valhalla Trailer Reveals an Epic Showdown For The North
What exactly is the plot of the show?
Jeb Stuart broke down the plot of the show something like this: "The show is built around three characters. Harald Sigurdsson, who wants to be the king of Norway someday, Leif Eriksson, who came from Greenland, and his sister, Freydis Eriksdotter. And the three of them embody different things about the Viking character."
A new generation of legendary Vikings has risen. VIKINGS: VALHALLA launches February 25 on Netflix ⚔️ pic.twitter.com/7TOtpBMBGJ

— Netflix Geeked (@NetflixGeeked) February 16, 2022
Following the massacre of Vikings in England, Harald is enraged and is hell-bent on seeking revenge for it. Hence, he is coming along with his enormous Viking Army to take revenge on England. However, right before they can set out on their quest, a few Greenlanders arrive into the picture and change Harald's entire calculations. He thinks that he just might benefit from these new people.
Along with all this, we will, of course, see more conflict between the Christians and the Pagans. The Netflix Original is set to be one of the biggest shows of this year, with three powerful forces colliding: The Vikings, The Greenlanders, and The English.
Tell us how excited you are for Vikings: Valhalla on Netflix?