Ana de Armas saved Gosling twice in The Gray Man, but in Blonde, she's the one that needs saving from her inner demons. Blonde chronicles the Hollywood diva Marilyn Monroe's rise to fame and her mysterious death. The film will attempt to peel off the layers and show the world the real raw Monroe.
Netflix has already released a trailer for the Andrew Dominik directorial, but now Vanity Fair has given us an exclusive look at behind the scenes of Ana's spectacular transformation into Monroe. Let's check them out. 
Exclusive images show Ana De Armas as the perfect Marilyn Monroe 
Since the film will show us the different stages of the diva's life, the first photo shows her posing with her second husband, Joe DiMaggio (Bobby Cannavale). In the image, she's wearing a cast on her ankle, which is telling that this is from the River of No Return era. During the filming of the photo shoot, Monroe injured her ankle.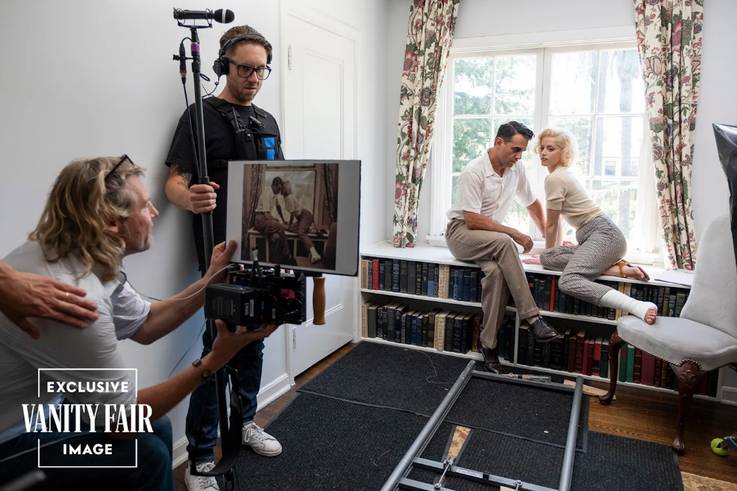 And in the second photo, her third husband, popular playwright Arthur Miller looks at her lovingly while her attention is elsewhere. Oscar Winner Adrien Brody is essaying the role of Miller. Ana looks the epitome of beauty in her simple summer blue dress.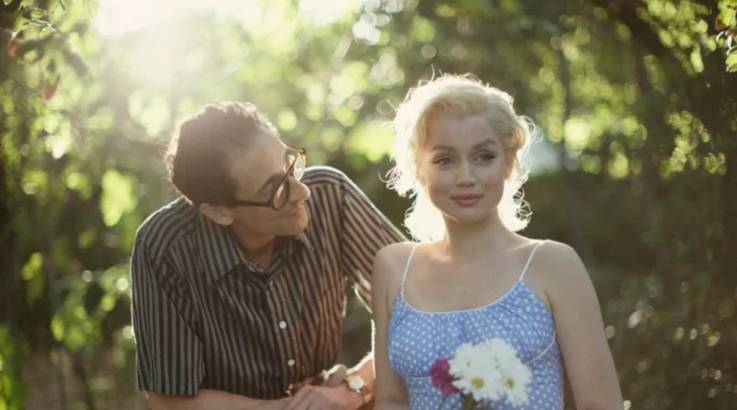 In another image, Ana de Armas looks ravishing in the iconic pic dress from Gentleman Prefer Blondes. She's learning the choreography of 'Diamonds are a Girl's Best Friend' from choreographer Denna Thomsen.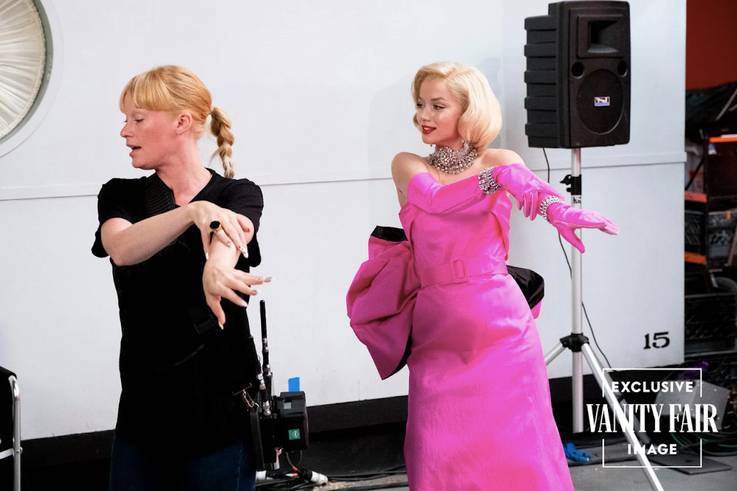 Lastly, we get a promotional still of Monroe with Charlie Chaplin Jr (Xavier Samuel) and Edward G. Robinson (Evan Williams).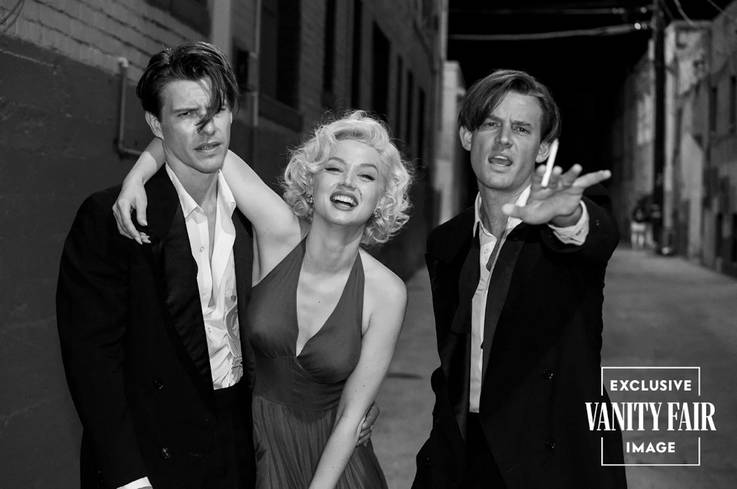 ALSO READ: Ana de Armas in 'Blonde' on Netflix and Marilyn Monroe Parallel Will Confuse You on Who's Real
First Netflix movie to get an NC-17 rating 
Blonde had made headlines for becoming the first and only Netflix movie to have earned an NC-17 rating. Despite the bigger-than-life persona on screen, the actress led a tortured life. Several affairs, mental health disorders, miscarriages, and failed marriages plagued her life.
The rating indicates a lot more than just graphic sexual content. We will see a side of Monroe we have never seen before. Are you looking forward to Blonde? Let us know in the comments.
ALSO READ: NC-17 Rated Marilyn Monroe Biopic 'Blonde' Wins Big Thumbs Up for Ana de Armas and Andrew Dominik by Author Joyce Carol Oates