Earlier this year, Netflix released the coming-of-age love drama Heartstopper, which quickly gained a worldwide audience. Fans are anxious to learn more about what is in store for Charlie, Nick, and the rest of the cast in the upcoming second season. While keeping their future plans secretive, the show's creators made a few tiny suggestions to viewers at a panel discussion for the Edinburgh International TV Festival 2022. But we have also heard something about a spinoff.
During the event, Alice Oseman, the author of the Heartstopper online comics that inspired the Netflix adaptation, claimed that the team had been "working on" season 2, but she would not reveal what was in store for viewers. But that's not what the spinoff is about. Let's tell you what the creators are talking about.
ALSO READ: The Fan-Favorite LGBTQ Drama Series 'Heartstopper' Is to Begin Season 2 Filming Soon
Which character is getting a Heartstopper Spinoff?
Executive producer Patrick Walters hinted that Mr. Ajayi, the art instructor portrayed by Fisayo Akinade, will have a growing plot across subsequent episodes. The actor portrays Charlie's tutor with wit, intelligence, and unwavering adherence to the original text. So much so that it's difficult to distinguish between Mr. Ajayi and the actor. Both people have overcome adversity in the past while remaining compassionate and grounded.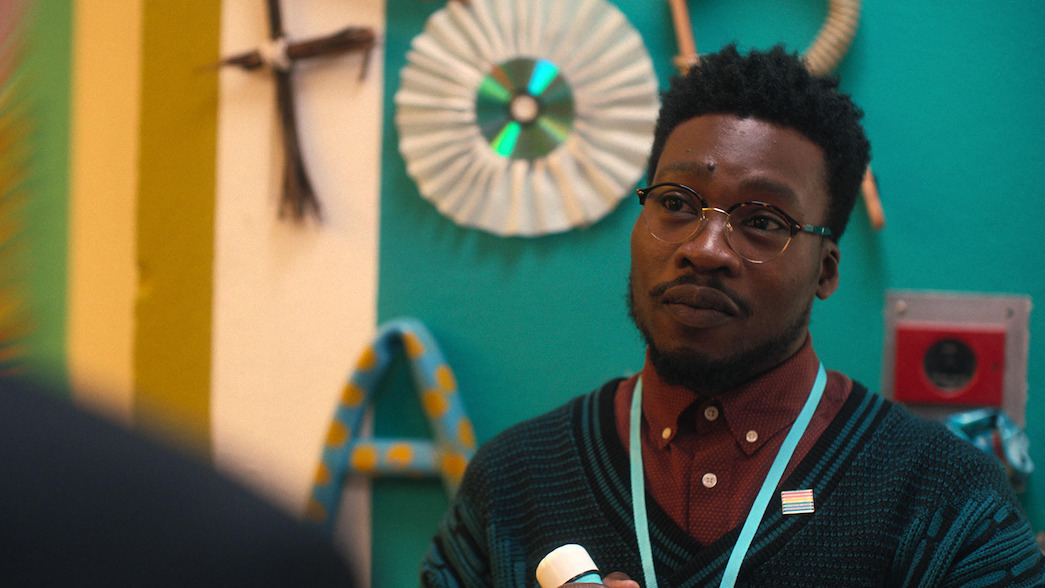 Walters said that the program had "a spirit" that "it's never too late" in response to the question of why some viewers would feel depressed while watching the series since they were seeing a school experience that was more pleasant, affirming, and inclusive than their own.
Without going into too much detail, he said, "Not to get too much into it, but we've got Mr Ajayi whose storyline is going to develop in subsequent seasons and that's going to be just as lovely and joyful as Nick and Charlie's, so there is hope."
The first book by Oseman, Solitaire, served as the inspiration for the online comic series Heartstopper. In that novel, Charlie and Nick were only side characters, but in Heartstopper, their romance was the focus.
What do you think about this spinoff on Mr. Ajayi? Let us know in the comments.
ALSO READ: "Heartstopper in dark era": Fans' Callout Netflix for Suggesting 'Elite' Following the Teen-Drama 'Heartstopper'