Very few people had the idea that Johnny Lawrence (William Zabka), the alleged antagonist of The Karate Kid, would make for a fascinating antihero more than 30 years later until the spinoff show debuted in 2018. However, Neil Patrick Harris starrer How I Met Your Mother saw the potential in the idea and even sowed the seeds of Cobra Kai.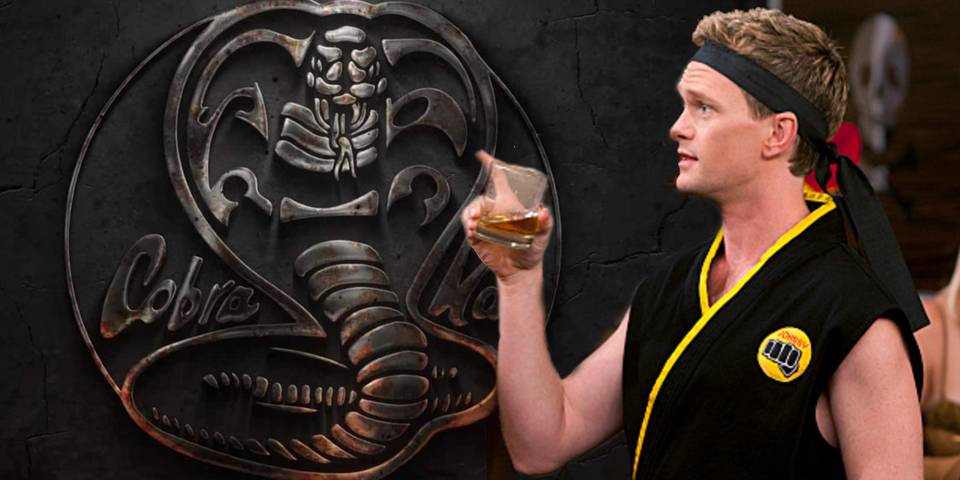 HIMYM's Barney Stinson (Neil Patrick Harris) is the authority on pop culture references, with much of his wealth directed toward different collectibles. However, his love for The Karate Kid created the opening that Cobra Kai makers needed to create the show. And it is all because of how Stinson interpreted the 80s movie.
ALSO READ: "Miyagi-Do for life": Andrew Garfield Sure Has His Sides Picked for 'Cobra Kai' Season 5
Neil Patrick Harris predicted Cobra Kai many years ago
Season 4 of How I Met Your Mother saw the friend group visit Barney Stinson's childhood home. In Stinson's room, the friends find The Karate Kid poster on the wall. Marshall appreciates the poster, while the playboy says something that became a recurring joke and paved the way for Cobra Kai: Barney's version of The Karate Kid.
"Karate Kid's a great movie. It's the story of a hopeful, young karate enthusiast whose dreams and moxie take him all the way to the All Valley Karate Championship. Of course, sadly he loses in the final round to that nerd kid. But he learns an important lesson about gracefully accepting defeat."
This dialogue, while seemed funny at the time, became the basic raised an important question that became the basis of the Netflix Original: What would The Karate Kid look like from Johnny Lawrence's perspective?
ALSO READ: 'Cobra Kai' Season 5 Brings an Unlikely Friendship to Life, and Fans Just Cannot Have Enough of It
Barney Stinson's joke turned into reality
The remainder of How I Met Your Mother makes fun of Barney's affection for William Zabka's Johnny Lawrence and his honest conviction that the latter is the genuine hero of The Karate Kid beyond that point. In the eighth season episode, The Bro-Mitzvah, Ralph Macchio and William Zabka both make appearances in person, portraying themselves. Zabka then devolves into more of a supporting role in the show's final season, making an appearance in six episodes as a guest for Barney's wedding across the whole season.
ALSO READ: 9 'Cobra Kai' Behind the Scenes Facts That You Must Know
Because of Barney's consistent characterization, the joke succeeds. Even Barney's closest friends would confess that he is essentially a villain himself, thus it seems sensible that he would identify with the bad guy in a movie. This is why Barney's obsession with Johnny Lawrence on How I Met Your Mother works as a comedy and a character-building exercise. So, if you love Barney Stinson and agree with his theory, watch Cobra Kai on Netflix.