Netflix's The Kissing Booth received immense love from the audience. However, the last two parts were not as hit as compared to the first, but they still did great. The star cast of the films, Joey King, Jacob Elordi, and Joel Courtney, seemed like a strong trio, the chemistry of whom felt on point. And, since they worked on three films together, they had loads of fun behind the cameras.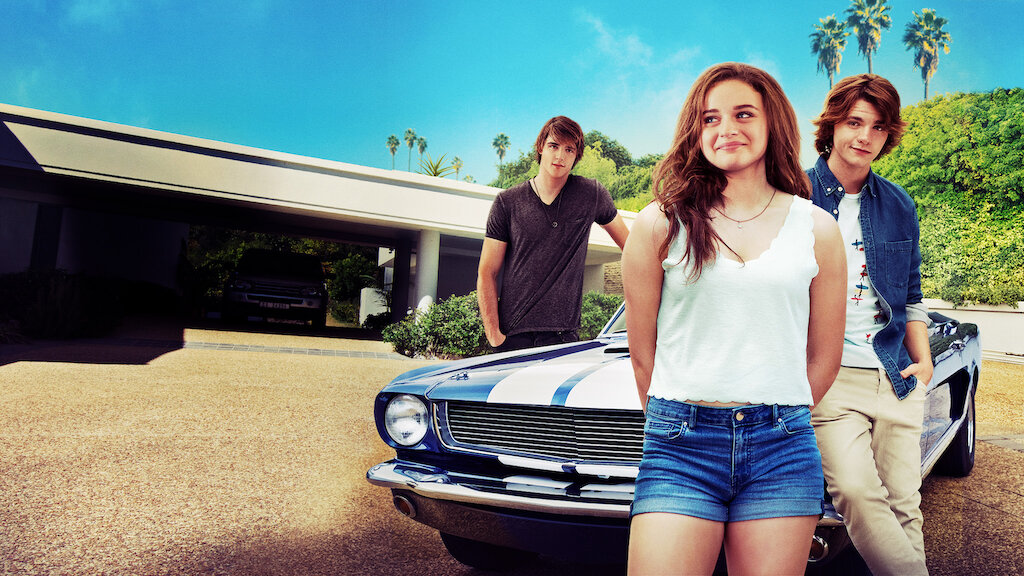 The first part of this trilogy came on May 11, 2018. In the same year, while the lead cast was out for the promotion of the film, they did a weirdly funny activity for Netflix. But did you know that in this activity, Joey and Jacob made Joel kiss a hairless cat?
ALSO READ: Is 'Euphoria' Star Jacob Elordi's 2020 Movie '2 Hearts' Available on Netflix? Where Can You Stream It?
When Joey King and Jacob Elordi made Joel kiss a hairless cat for The Kissing Booth
The trio made us laugh, cry, smile and blush altogether in The Kissing Booth. But in the activity they did for Netflix, all they seem to do is laugh. In this activity, one of the three stars had to be blindfolded. And, as clear by the name of the film, the other two would place an edible/non-edible object in front of him to kiss.
In the same link, Jacob and Joey put a hairless cat in front of Joel to kiss. While it might feel weird to some people, Joel loved kissing the cat. The reason behind that was the cat was his pet Khalessi whom he recognized in a snap. His first reaction was, "Awww Khalessi".
ALSO READ: Heartwarming Moments From the Kissing Booth Trilogy
The cat is named after the famous character of Daenerys from Game Of Thrones. The game was super fun as once Jacob and Joel made King kiss a Himalayan salt lamp. She also kissed sushi, which she completely hated, but after it was revealed her reaction was different. The game began with Jacob kissing Joel, and comparing his face to a "tubby man's shaved stomach".
All in all, the challenge was extremely fun to watch. Even though set in the background of a high-school drama, this film was more than that. If you have not watched The Kissing Booth, watch it now on Netflix.