Sadie Sink and Millie Bobby Brown are both her breakout stars of Stranger Things. While the latter joined the cast in its second season, the former was already an integral part of the cast and had skyrocketed to fame a year earlier. Both girls are almost around similar ages and have shown some great camaraderie on-screen and off screen. So when Brown made an appearance at Comic con, she revealed what her fellow co-star is like before the shoot begins.
Stranger Things garnered millions of views, broke records and even crashed Netflix servers this year with the premiere of its fourth season. Although there's no confirmed date as to when the fifth and final installment will arrive, the team is currently working on it. Meanwhile, it is time to relish in the wonderful bond the two standout performers of the show share.
ALSO READ: Why Is Sadie Sink Starrer 'The Whale' Being Flagged for Controversy, With Brendan Fraser's Return?
Millie Bobby Brown disclosed that Sadie Sink is a morning person and enjoyed early morning shoots 
The Florence by Mills owner revealed during a fan meet that she is a "night owl" and enjoyed shooting at night way more than Sadie Sink. The teen enjoys working and is a self-confessed workaholic but appreciates it when the call time is later in the day. 
"Sadie is a morning person. So at 6 am she's like she got her green juice and she's like let's do it and I'm like get away from me," Millie explained. The teenager then proceeded to mimic her grumpiness early in the morning and being in high spirits at 2 AM at night. 
She confessed that, at times, the shoots were hard; they were challenging at times, but mostly she looked forward to it. The roller skating scene, in particular, was something that she enjoyed filming. However, she dreaded spending time in Vecna's lair.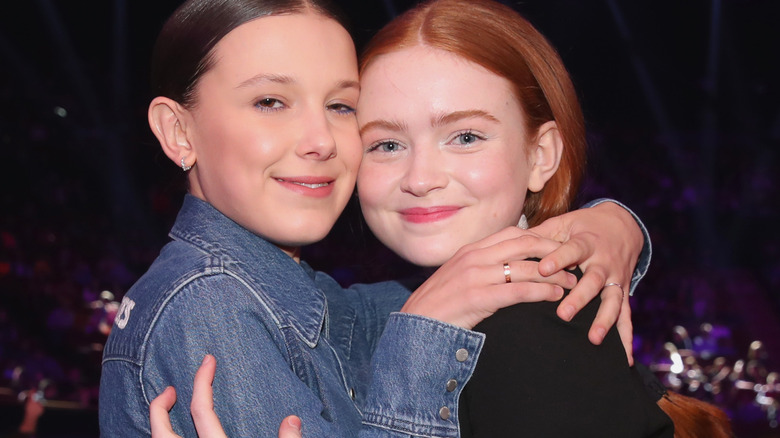 Since the Duffer brothers' series is currently on a hiatus, the stars have taken on other projects. Millie Brown Brown will soon come back to your Netflix screens in November with Enola Holmes 2. Meanwhile, the Max actor is starring alongside Branden Fraser in Darren Aronofsky's The Whale next. 
ALSO READ: Millie Bobby Brown and Sadie Sink Once Bonded Beyond 'Strangers Things' Set on an Adventurous Beach Trip
Who do you relate to more? Sadie or Millie? Make your choices in the comments below.