While we are still thinking about the finale of the Netflix original and our favorite Stranger Things, we cannot forget this character who died in the end. Joseph Quinn, who plays Eddie Munson in the show, sacrifices himself to save his friends. Not only fans but also the director, Shawn Levy himself, got emotional over the death of Eddie.
Shawn Levy reveals his feelings about Eddie's death!
In volume 2 of the fourth season of Stranger Things, kids gather to have a face-off with Vecna. They all have a plan to distract Vecna and kill him off. As fans were assuming and creating their own theories about who will not survive till the end, to our surprise, Eddie Munson dies.
Eddie and Dustin were the in-charge of distracting the demo-bats so that others can get into Vecna's hideaway undiscovered. So, Eddie picks up the guitar and sings 'Master of Puppets'. Now the demo-bats have their eyes on Dustin and Eddie. The kids are inside the house. Here, to save Dustin, Eddie throws him back to the portal to the real world before luring the winged minions away on a bike through the Upside Down. This time, he decided not to run away and fight the demon with all the courage he has.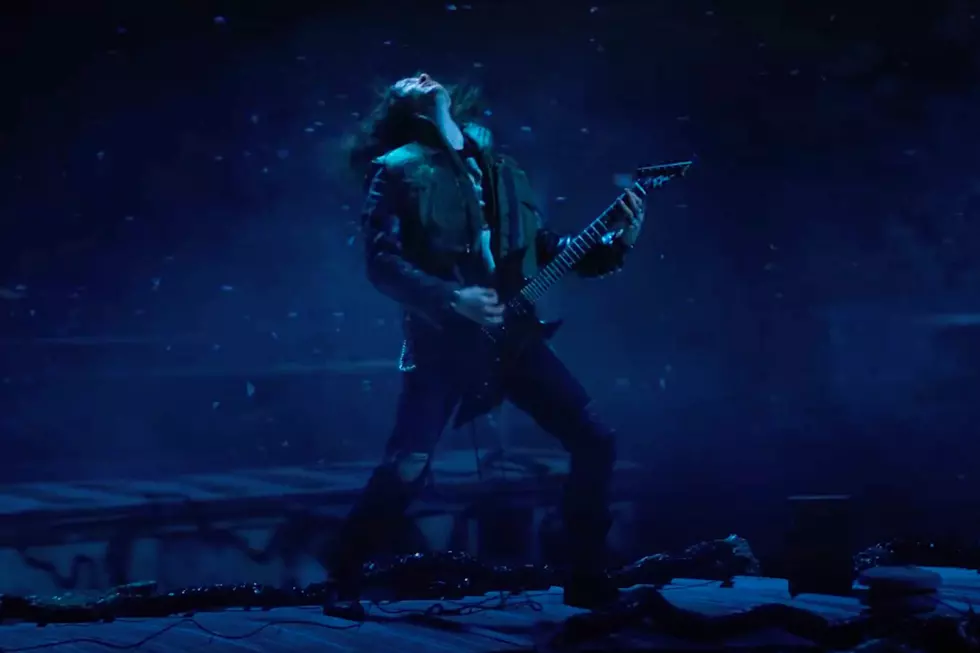 Unfortunately, he didn't survive, and Dustin was there with him when Eddie was counting his last breaths. Eddie asks Dustin, "I didn't run away this time, right?" And Dustin consoles him, saying no. This heartbreaking scene still gives us the chills.
Also Read: Satanic Panic, Metalhead, Nerd At Heart – Duffer Brothers Recall Bringing Eddie Munson To Life With Joseph Quinn
The director of the show, Shawn Levy, posted this tweet that said "All of us who make Stranger Things 4 are also FANS. And this scene wrecked me too."
Our secret is that all of us who make #StrangerThings are also FANS. And this scene wrecked me too 😢 https://t.co/pEZGs8x0rl

— Shawn Levy (@ShawnLevyDirect) July 4, 2022
This is the most accurate post on Eddie's death as it got us crying like this only. Fans flooded the comments, telling Shawn to bring Eddie back. The fans showered their feelings for Eddie's death. 'He's a hero', and fans are still processing this heroic act by Eddie Munson.
Also Read: Didn't Have Enough of 'Stranger Things'? Here Are 7 Books You Must Read
What are your feelings? What are your opinions about the scene and this heroic act? Let us know in the comment below.