Ryan Reynolds and Blake Lively have been together for more than 11 years now. The couple began dating in 2011 and then secretly got married on September 9, 2012, leaving the world in complete shock. Before Blake, Ryan was married to Scarlett Johansson for three years. They divorced, however, the same year Blake and Ryan began dating. And since 2011, this couple has been irreparable. They are also counted as one of the top celebrity couples and are total couple goals. With three beautiful daughters and a fourth on the way, this couple has set a beautiful example of love in their ten years of marriage.
The couple is very close friends with the singer Taylor Swift. In the year 2019, Taylor celebrated her 30the birthday on December 13. Of course, the couple was present there but that was not it. The pictures of the part went viral where they can be seen very much in love with each other.
ALSO READ: Did Taylor Swift Just Reveal Ryan Reynolds and Blake Lively's Fourth Child's Name on Midnights?
Ryan Reynolds and Blake Lively sparkled Taylor's birthday with their love
Blake and Ryan just had their third daughter Betty in October 2019 and were seen less. Surprisingly, the name of their third daughter was featured by Taylor in one of her songs called 'Betty'.  The song also featured the names of the other two daughters, James and Inez of the couple. Ryan and Blake known for keeping a low profile were seen in one of the images the singer uploaded from her birthday celebration at New York City's Oscar Wilde restaurant. The stars seem to be happy than ever after seven years of marriage and the birth of their three daughters.
The best part of their marriage is that they are still passionate about each other. They keep on expressing their love for each other from time to time, but that's not it. They are well-known for their hilarious tweets and social media trolls for one another. This could be their way of expressing love.
According to Vogue, the party was Christmas-themed. And, for that, Blake donned an elegant gold tulle skirt along with a worn-in Los Angeles Lakers T-shirt and a fiery red fur coat from Max Mara. Reynolds, on the other hand, arrived wearing a black shirt, black slacks, a red wine jacket, and thick-rimmed spectacles, making it extremely simple to identify him in the group shot.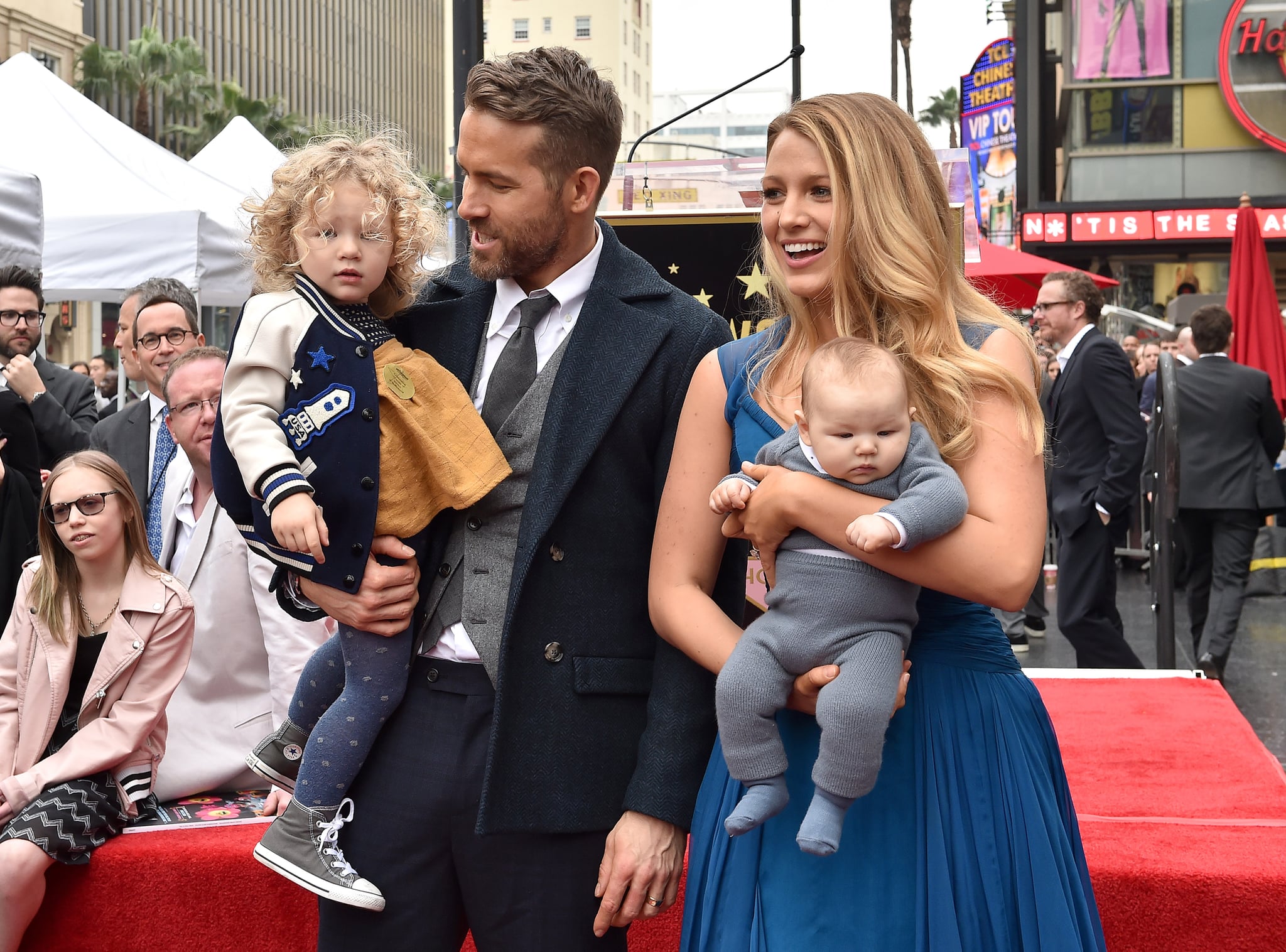 Overall, the couple is the epitome of love, and hope they stay the same way forever. As of now, let's see if their fourth child turns out to be a boy or a girl.
ALSO READ: What Swifties Have to Say About Ryan Reynolds' Kids Not Knowing Aunt Taylor Swift Is Famous