Trained theater artists can understand the depth of the characters. They can embody the character in such a way that when we see the actor, we can see the character. They leave such a mark on the character that when we hear the name of the character, we cannot stop thinking about the actor only. This is exactly what Laura Linney has done with Wendy Byrde.
Laura Linney about her character and her family
Laura Linney is a trained theater artist. She has played many implacable roles on stage. Laura used to talk about theater with her father and he encouraged her to dig deeper into the field. This interest and approach of her from the very beginning of her career came in handy when she chose to play Wendy Bydre on the Emmy-winner Netflix show Ozark. 
Also Read: Laura Linney Says "It was all about survival" in a Heartfelt Farewell to the Netflix Classic, Ozark
Did she really want to play the character Wendy? No, Laura didn't really like the character when she first read the script. But she is glad that she did. She talks about her character and what she thinks about it in an interview. Ozark is the longest show Laura has worked on. The interviewer asked her if she would have stayed if the show would have continued. Laura answers positively and says that everything about the show worked for her. Everyone around her had the same vision and perspective as her. The right people were in the right position around and with her. And having the same work ethic as her colleagues made her love the show and the place more. She praises the crew and says that she would miss them a lot.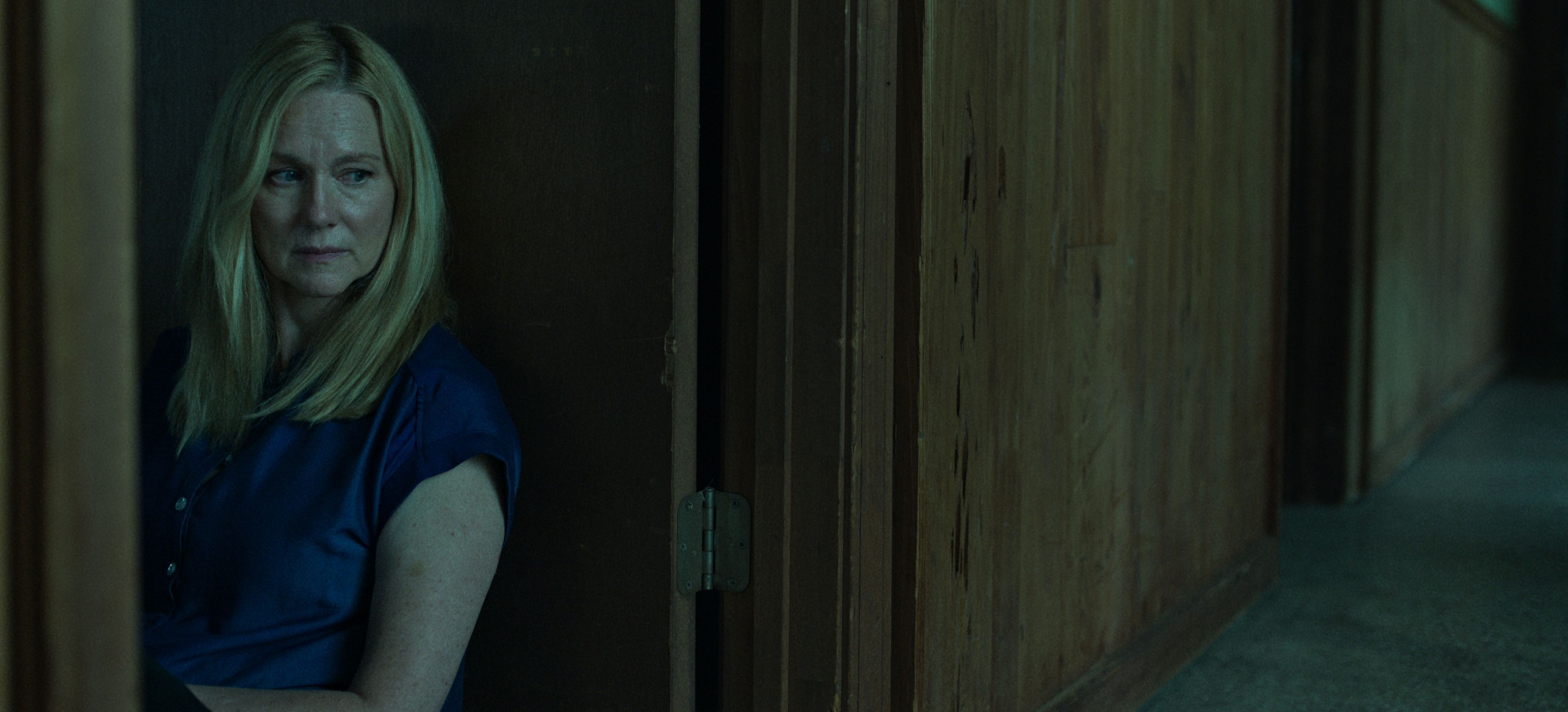 What is Ozark, according to her? "Identity," was her answer. Who are they? What do they want? Who are they as an individual? Who are they as families? Who are they as communities? Who are they as a country? So, ultimately, it all narrows down to one simple word: 'Identity.' 
Who are the Byrdes? Who is Wendy?
Laura feels it is not about 'who' for Wendy, rather it's about her journey. She says that when someone is narrating a story, people feel confused and ask questions. They insert the meaning to it than it is actually worth. Laura talks about the family and says that in the beginning, they don't really know each other to that level. They all get along well as they are a family, obviously. But none of them really know the other. But as the narrative developed, they all learn tremendously deep and harsh truths about themselves as well as about each other. So, towards the end, they know themselves and the family members a little more than they did in the beginning.
When it is about the ending of the season, Laura shares she hasn't watched it as she "doesn't enjoy looking at herself on screen." Well, we all did, and looking at this whole interview, the journey of Laura and Wendy is the same in the sense that they both find themselves.
Also Read: Laura Linney Says "It was all about survival" in a Heartfelt Farewell to the Netflix Classic, Ozark
When Laura started the theater, she admits she didn't know what she wanted to do; the same goes for Wendy, as she stayed under the shadow of her husband. Laura's own journey is from doing theater and not knowing what she wants to a point where she knows that this is what she wants is totally similar to her character Wendy's journey. Both of them find things about themselves that they didn't know when they started.
What do you think about Laura and her remarkable character Wendy?