Netflix has really given us a fantastic show in Ozark, but sadly, like everything else, it has to end at some point as well. Ozark Season 4 Part 2 will mark the end of the show. This also means that this is our last chance to play the prediction game. Internet is indeed a beautiful place, and people on it have some of the most creative minds at work. Of course, they have a theory to predict the future of this Netflix series.
One theory for the Ozark Season 4 Part 2 suggests that Jonah Byrde will actually turn out to be a big player and will take down the Navarro cartel once and for all. Sure, it seems like a pretty far-fetched feat for a teenager. However, Jonah has shown some real growth as a character. He also has a better understanding of how the business works and is even ready to point the gun when needed.
Jonah Byrde in Ozark Season 4 Part 1
Right from the beginning, we have seen the potential and grit Jonah has for the business that his father is a part of. In season 3 of the Netflix series, he learned about his mother's role in the execution of his uncle, Ben. So, when the events of season 4 unfolded, we see Jonah trying to do everything in his power to get back at his family.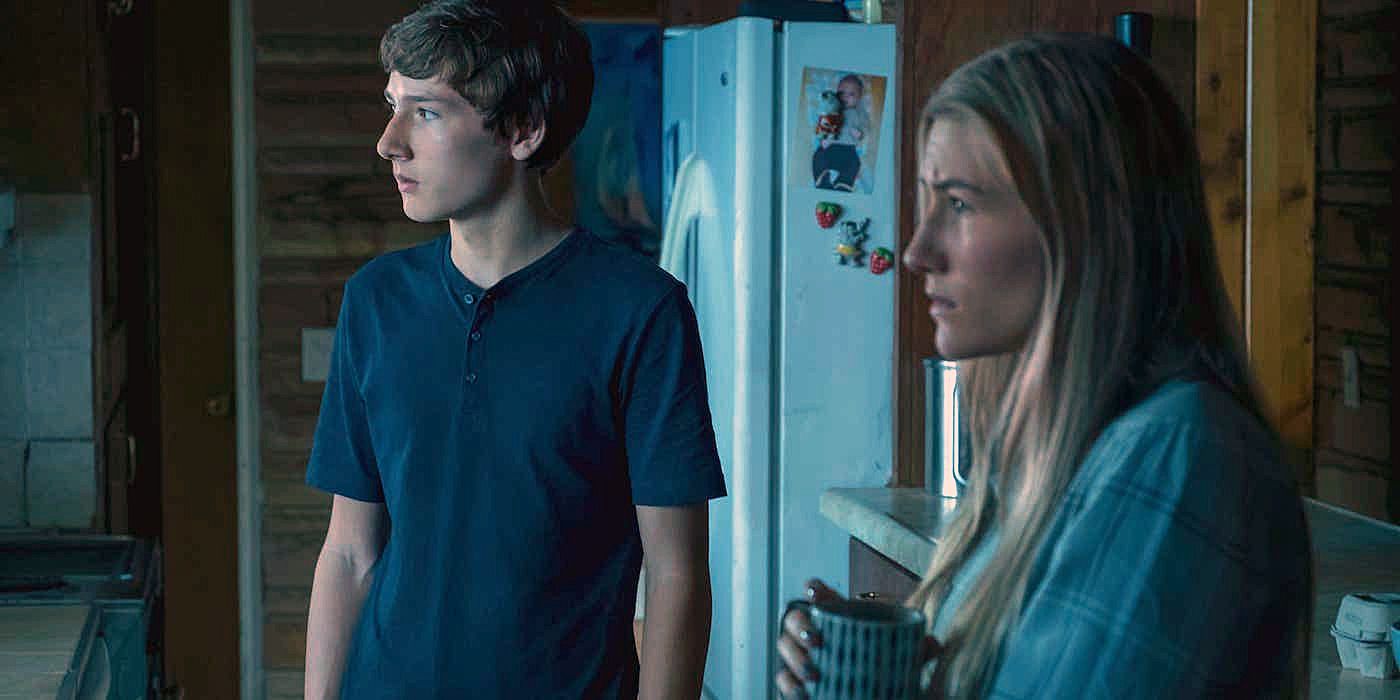 While doing all this, he also launders a huge amount of money for Ruth and Darlene's heroin business. And no matter what you say about Jonah being a teenager, he sure has shown us what he is capable of. He laundered his way to making himself worth "more than six figures." He is on his way to enter the criminal world for good, and we think he will do it by destroying the very cartel his father works in.
The end has already started for the Navarro cartel
In the last episode of season 4 part 1, we see Agent Maya Miller arresting Omar. He was supposed to work with the FBI, but now, at the advice of Marty and Wendy, the FBI now approaches Omar's nephew Javi Elizandro. However, before Javi returns to Mexico, he desires to get done with the competition and plans to kill Darlene. However, Javi was also the person who murdered Wyatt Langmore, which puts him on the radar of Ruth. And if we know anything about Ruth and her temper, we know that this is going to be a rather unforgettable experience for the new kingpin of the Navarro cartel.
Javi is bound to make some really senseless and prideful decisions in Ozark Season 4 Part 2. Partly owing to the "support" he has from the FBI. In the meantime, we will also see Omar trying to gain some control over his cartel from the jail. Javi is undoubtedly more lethal than Omar, but a good thing is he is also a danger to himself. It will not be a surprise if Jonah outwits Javi, as emotions get the best of him. Sure, arresting Omar was not the plan, but seems like Maya did make the right call. Navarro cartel is probably at its most vulnerable right now.
ALSO READ: When Will the Season 2 of 'The Woman in the House Across the Street From the Girl in the Window' Release?
How does Jonah become the medium to take down the Navarro cartel?
Well, it is not that hard to see how Jonah already made his first move against the big bad of Ozark Season 4. He told Ruth about Javi killing her cousin. Sure, Ruth is driven by emotions and rage as well, but she has shown repeatedly that she is much more than just someone who makes rash decisions. If need be, she can surely kill Javi, and she can do it without leaving a single trace of the deed.
It seems like a setup to get Ruth out of the way, but we are pretty sure Jonah will not leave her alone. The duo has surely developed a great professional relationship and Jonah is smart enough to make everything go just like he desires. They will also get some much-needed aid from the Kansas City mob. This will probably let Ruth avenge the death of her cousin, Wyatt.
ALSO READ: 'Ozark' Season 4 Symbols EXPLAINED
Why is Jonah a threat in Ozark Season 4 Part 2
Jonah has drones, offshore and crypto accounts, guns, and a certain innocence that makes him a formidable threat for the Navarro cartel. He appears to be a rebel against his father in season 4, but he is just out to settle things with Javi. Javi was the one who killed Wyatt, and he also is a threat to Jonah's family. He also is a fast learner and has a fresh new perspective on everything.
All this makes him even more dangerous for the Navarro cartel. Jonah might provide Ruth with all the means she requires to kill Javi, or he might help his parents to gain control over everything. The best part about all this is anything that happens will shock that Javi, as he is not aware of how capable this little Byrde is.
Do you think this is what may happen in Ozark season 4 part 2? Let us know in the comments below.
All seasons of Ozark is streaming on Netflix.