The hardest part for the fans of the show is to wait for another season of the show. While waiting for it to stream, we get to see the trailer, posters, promotional events, and whatnot. During that period, the only thing fans can do is to observe whatever they're seeing before the shows streaming and prepare themselves for it. Cobra Kai fans have been waiting for season 5 to stream for a long now. When we saw a poster for the upcoming season, fans couldn't stop but notice some things and talked about it.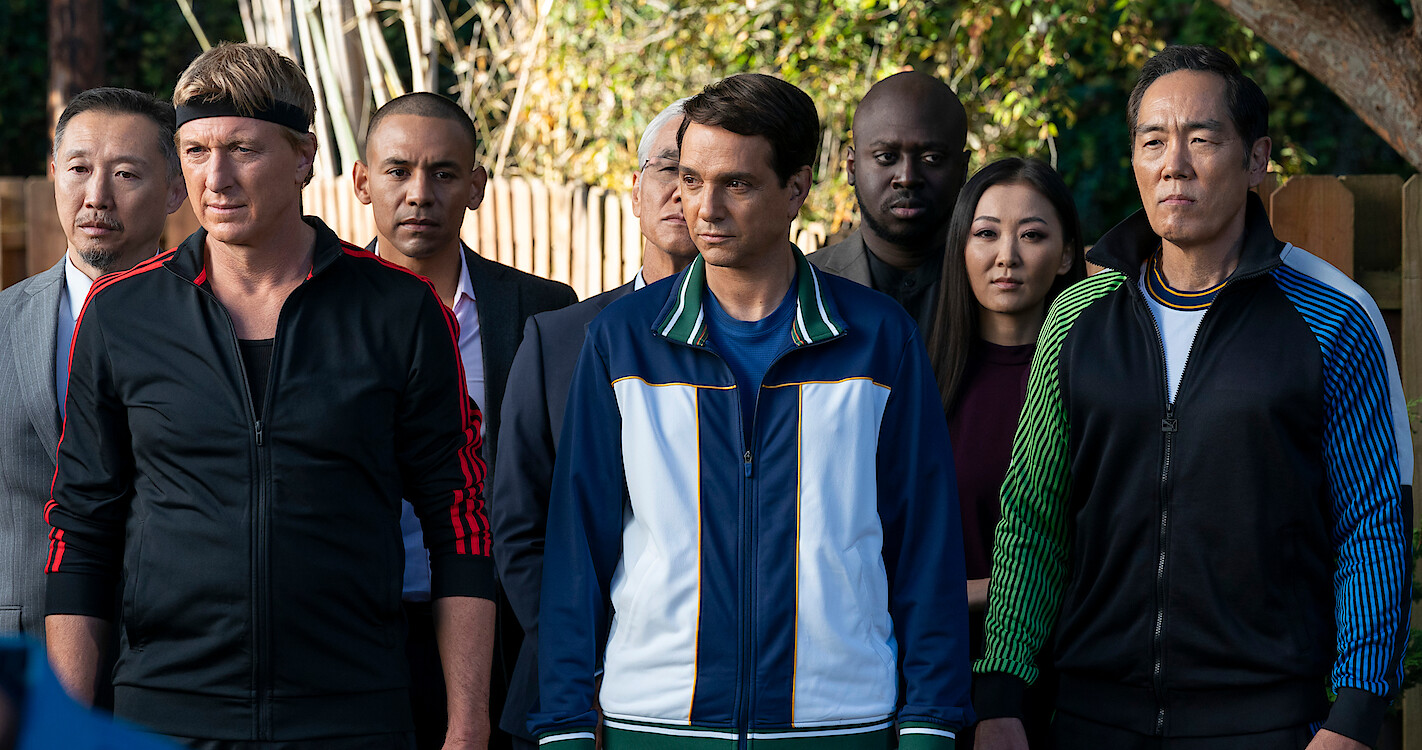 In season 4 of Cobra Kai, we saw Terry Silver betraying his oldest ally and the students as well. We see John Kreese went to jail because of the false accusations. Miguel went to Mexico, leaving everyone behind to find his father. Johnny promises to Carmen, Miguel's mother, that he would find him. Meanwhile, Robby makes up with his father, Johnny Lawrence. Daniel LaRusso brings Chozen to his team. And now, we are waiting for season 5 to stream. There are still a few days left. Meanwhile, let us look at the poster here and how fans are reacting.
The poster for Cobra Kai season 5 raised some questions amongst the viewers
As the trailer of the show came out a few days back, fans became extremely excited. However, the trailer threw light on many of the changes that we will witness soon. Though the creator of the show has already made the fans curious and anxious with the hint of killing in season 5. Can you see any more hints via this poster?
All the fans wish to skip all these days directly to the 9th of September. That is, indeed, impossible. So, the fans have their own interpretations of the poster which divide them in a way. Let's look at the reactions and the questions that they're raising.
ALSO READ: From Andrew Garfield's Appearance to an Unlikely Romantic Pairing, Here Are Some Astounding Theories for 'Cobra Kai' Season 5
The poster divides fans while making them question this crucial point
While some fans are talking about the height differences between the characters, others are talking about the color combinations. Some of them are talking about Kenny and his strength as well. One of them actually said it was an MCU-like poster. But the crucial question is this: 'Where is Kreese?' He is not on this poster, nor are some of the newly joined Karate Kid characters. Where are they? Why aren't they on the poster?
This is how the fans are talking differently about the poster. What is your opinion about it? Did you like it? Share with us in the comment box below.