The conflicts between the giant streaming and The Royal family don't seem to end. The Crown is one of the most successful shows on Netflix. However, some problematic portrayals of the royal members have gained the attention of the media. The show's upcoming season will portray the public separation between Diana and Charles and their divorce. And Prince Harry is unhappy about the portrayal of his mother in the show. Here's everything you need to know about the reason.
Prince Harry is NOT happy with the portrayal of Diana in The Crown
The Royal family isn't the biggest fans of the Netflix show The Crown, and the streaming giant has now added one more stone into the water. In the upcoming season 5, the show will give viewers an insight into the House of Windsor in the 1990s. Unsurprisingly, the Royal family is not happy about the show, as confirmed by the author of The Palace Papers, Tina Brown. Along with the separation, the show will focus on Queen Elizabeth's horrible year in 1992.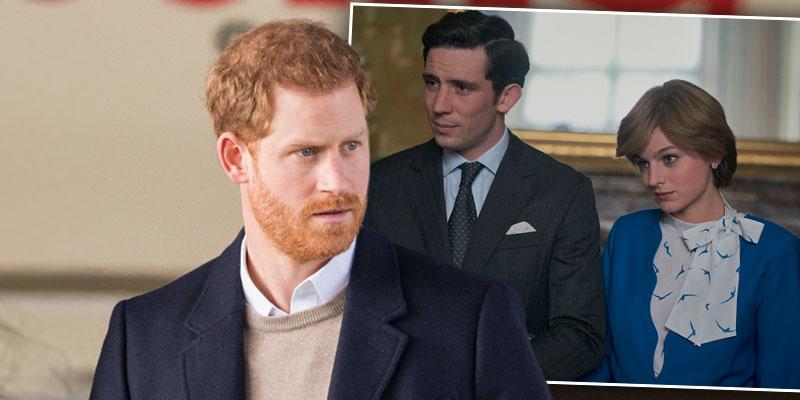 Tina said in the interview with the Express that they don't know how the showrunners will portray Diana's picture. But it won't be something that the royals would like. "I don't think that the next season of The Crown is going to be something that Harry is going to seriously approve of in the sense of the way it depicts his mother," said her.
ALSO READ: After the Jubilee Plans "Crashed and Burned", Harry and Meghan Accused of Using the United Nations Event for "Netflix Content"
She also suggested how the royals are unhappy. And they showed it by blocking the show's filming in locations where they had influence. "For instance, (Eton) refused to let them film there, which was undoubtedly about recognizing William's feelings that, you know, they weren't going to have it," said Brown.
ALSO READ: Did 'The Crown' Persuade Harry and Meghan To Sign the Multimillion Dollar Netflix Deal?
Likewise, Earl Spencer, brother of Late Diana, Princess of Wales, had denied Netflix permission to film at his family home of Althorp. They wanted to film the headline-making interview of Diana in 1995 at the former house. However, Earl Spencer responded with "Thank you, but no thank you," and rejected Netflix.
However, one of the royal members, Princess Eugenie, has publically declared her liking for the show. During their interview with Oprah, Meghan and Harry also admitted that they've seen chunks of the show. The show's makers are looking for teenage Kate Middleton, Prince Harry, and Prince William for their final season. The Royals and us viewers will have to wait and watch what Netflix has in their pocket to please them in their final season.
Have you watched the previous seasons of The Crown on Netflix? How did you like it?