Books have indeed been a substantial source of entertainment for years. Hence, it makes sense to turn to them when creating movies and shows for the current generation of people who love to see the screens. Netflix has done this really well, a great example of which is The Witcher as well as Shadow and Bone. Joining the long list of shows and movies inspired by books, we will soon have The School for Good and Evil.
Based on Soman Chainani's best-selling books of the same name, this movie is supposed to be a blockbuster. But will it be as good as the books? Will we have more movies in this franchise? Who all are going to be in this movie? We will answer right here every question you have about it. So, with no further ado, let's dive into the world of School for Good and Evil.
What is The School for Good and Evil on Netflix about?
The story follows two best friends, Sophie and Agatha, as both of them enroll in mystical schools for young heroes and villains. The duo stands at the opposite sides of the battle, with each of them representing a different side. However, in a rather peculiar misunderstanding, Agatha and Sophie find themselves on the wrong sides of the battle.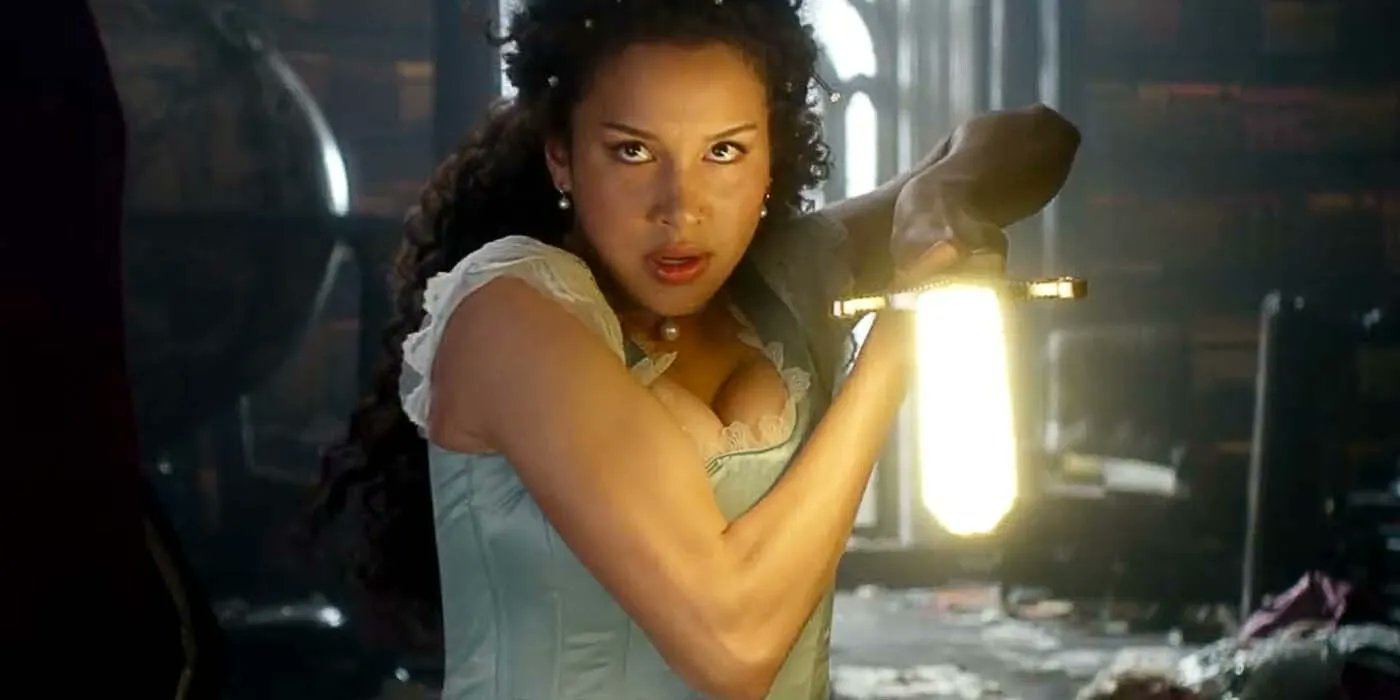 Sophie, who was supposed to be a student at the School of Good, ends up at the School of Evil. Whereas Agatha, who is natural fir for the School of Evil, ends up at the School of Good. It is surely going to be a splendid adventure when we step into the magical realm Soman Chainani has created.
He also serves as an executive producer for the movie, while Paul Figg will take up the director's role. "To have one of your favorite directors adapt your book into a film for Netflix is an honor and a dream," Chainani said in a statement to Variety. "Paul Feig is a brilliant filmmaker and a master of tone — a perfect fit for the twists and turns of The School for Good and Evil."
ALSO READ: FIRST LOOK: Big Movies Coming on Netflix in 2022
Who all are going to be in the movie?
The Netflix Original movie has a splendid cast awaiting us. Charlize Theron, Kerry Washington, Michelle Yeoh, and Laurence Fishburne will play the deans, professors, and headmasters of the schools. Kit Young, Rachel Bloom, Peter Serafinowicz, Mark Heap, and Patti LuPone will also be there. Sophia Anne Caruso and Sofia Wylie will be in the lead roles of Sophie and Agatha, respectively.
We will also see Jamie Flatters, Freya Theodora Parks, Demi Isaac Oviawe, Kaitlyn Akinpelumi, and Briony Scarlett in the roles of other students at the school.
The School of Good and Evil release date
While there is no set date for the release of the movie, it has been confirmed that we will see it sometime this year. So, stay tuned for any further updates about The School of Good and Evil on Netflix.
Will there be any sequels to this movie?
As of now, we have no news about a second movie in The School of Good and Evil franchise. However, there is always a possibility of having more movies set in the universe, as there are a total of six books in the YA series of novels written by Soman Chainani. It all depends on the success of this movie, and we hope it gets a great success.
What are your thoughts on this Netflix adaptation of the fantasy novel series? Let us know in the comments below.