World War II has been one of the favorite subjects of writers and directors. Numerous films have been made on this topic, and a lot more are in the row. For instance, take the example of the veteran German author Erich Maria Remarque, whose unforgettable work, All Quiet on the Western Front, has been in people's hearts forever. Just like the book, two adaptations of the film are classics in themselves.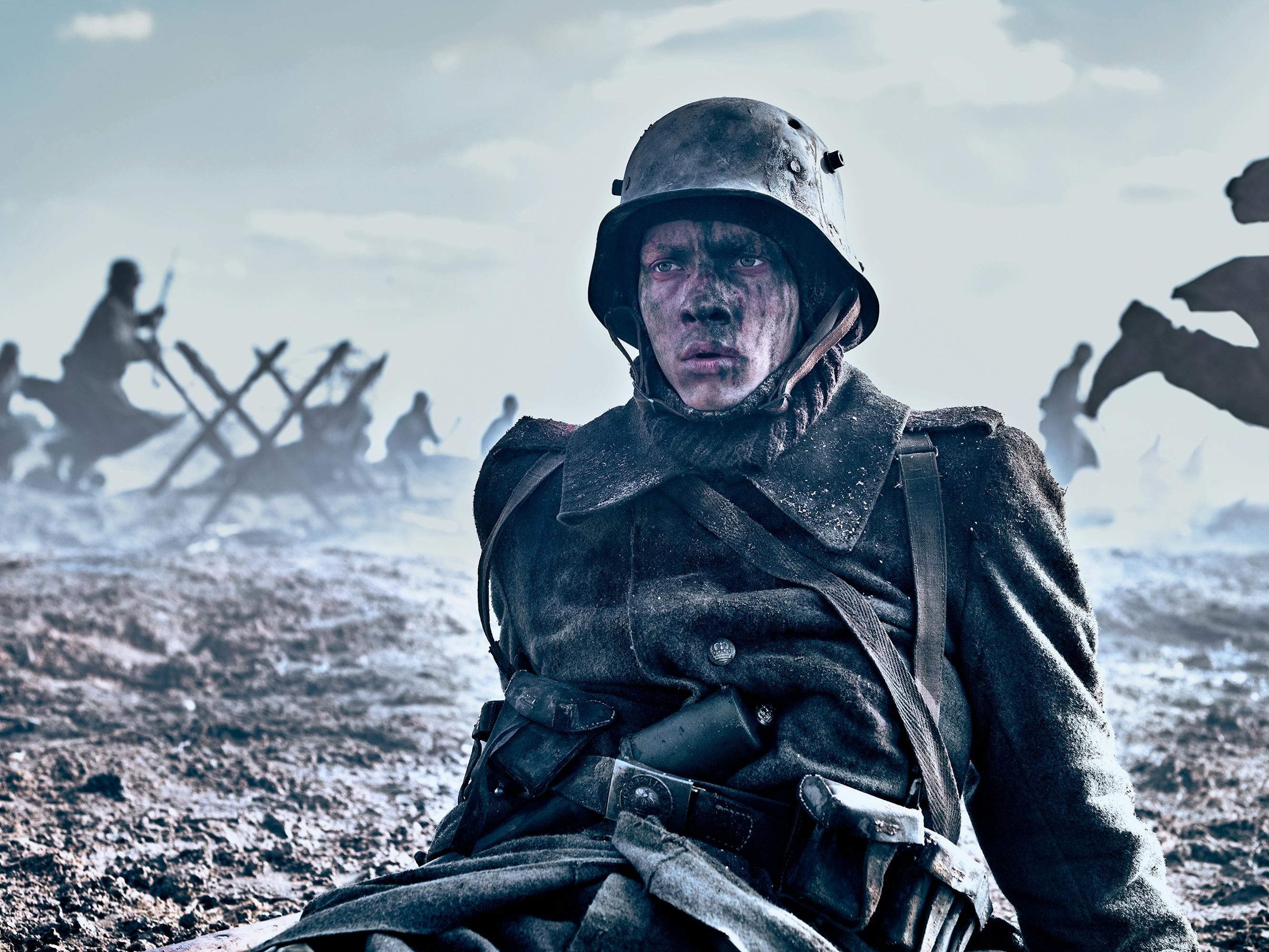 The first adaptation was released in 1930, and the second in 1979. Both films left a huge impact. And it's said that the classics never get old. So, on the same link, Netflix is bringing you a newer version of this legendary story by Erich Maria Remarque.
Netflix recently launched the first look of this film. We've got all the details about the film and its older versions.
ALSO READ: 5 Reasons to Watch the Cillian Murphy and Tom Hardy Starrer 'Dunkirk' (2017), Directed by Christopher Nolan, Streaming Now on Netflix
Netflix's All Quiet on the Western Front 
Well, Netflix has decided to create one more adaptation of this film. The director of the film is going to be Edward Berger. The cast of the film will include Daniel Brühl, Albrecht Schuch, Felix Kammere, Moritz Klaus, Aaron Hilmer, Edin Hasanovic, Devid Striesow, and Sebastian Hülk. However, Netflix will be releasing this film later this year.
Netflix shared the first look on its Queue Twitter account.
First look at All Quiet on the Western Front, Edward Berger's upcoming adaptation of Erich Maria Remarque's classic novel.

Read more on the film, coming to Netflix globally later this year: https://t.co/f7zRxQcqti pic.twitter.com/TxwxtgFggo

— Queue (@netflixqueue) July 20, 2022
The scenes definitely look amazing! In Edward Berger's words, "Remarque's novel is almost 100 years old, but it could just as well have been written today."
The old versions of the film
The film already has two adaptations. The 1930s was the first version. The director of the film was Lewis Milestone. The cast included Louis Wolheim, Lew Ayres, John Wray, and Arnold Lucy. It was the first picture to win the Best Picture Award based on a novel.
On the other hand, the one made in 1979 was a television film. The director of the film was Delbert Mann. It was a British and American joint production. The cast included Richard Thomas, Ernest Borgnine, Ian Holm, and Patricia Neal. The film, yet again, was a huge hit.
All in all, we are waiting to watch the newer version of this classic. What about you? Let us know in the comments!
ALSO READ: Best WAR Movies on Netflix Right Now